Button Bar
Avast ye small bar enthusiasts. This is Button Bar. Welcome aboard.
Button Bar is the third offering from the creators behind Stitch and Pocket bars. And it's time to batten down the hatches because with a seasoned crew on board, it sure is a ship not to be missed.
An unassuming large timber door opens up and there's a moment of uncertainty as you feel like you've stepped into the hull of a pirate ship. A dark, wooden room confronts you and the candlelight emits a warm glow. The Jolly Roger flags, plaited ropes, anchors and swashbuckling pirates of one's imagination are perfectly suited to this small bar's interior, but are replaced with a business crowd debriefing over post-work drinks.
Take a seat beneath the amber glass light shades at either the long communal table with tall stools or sink into the seductive black leather booths with leaded windows in between for privacy from your eavesdropping sea dogs. Subtle tunes from BB King and Joe Cocker are played as you nibble on free pistachios, promptly delivered by attentive waiters. The three page cocktail menu offers a diverse selection of tipples.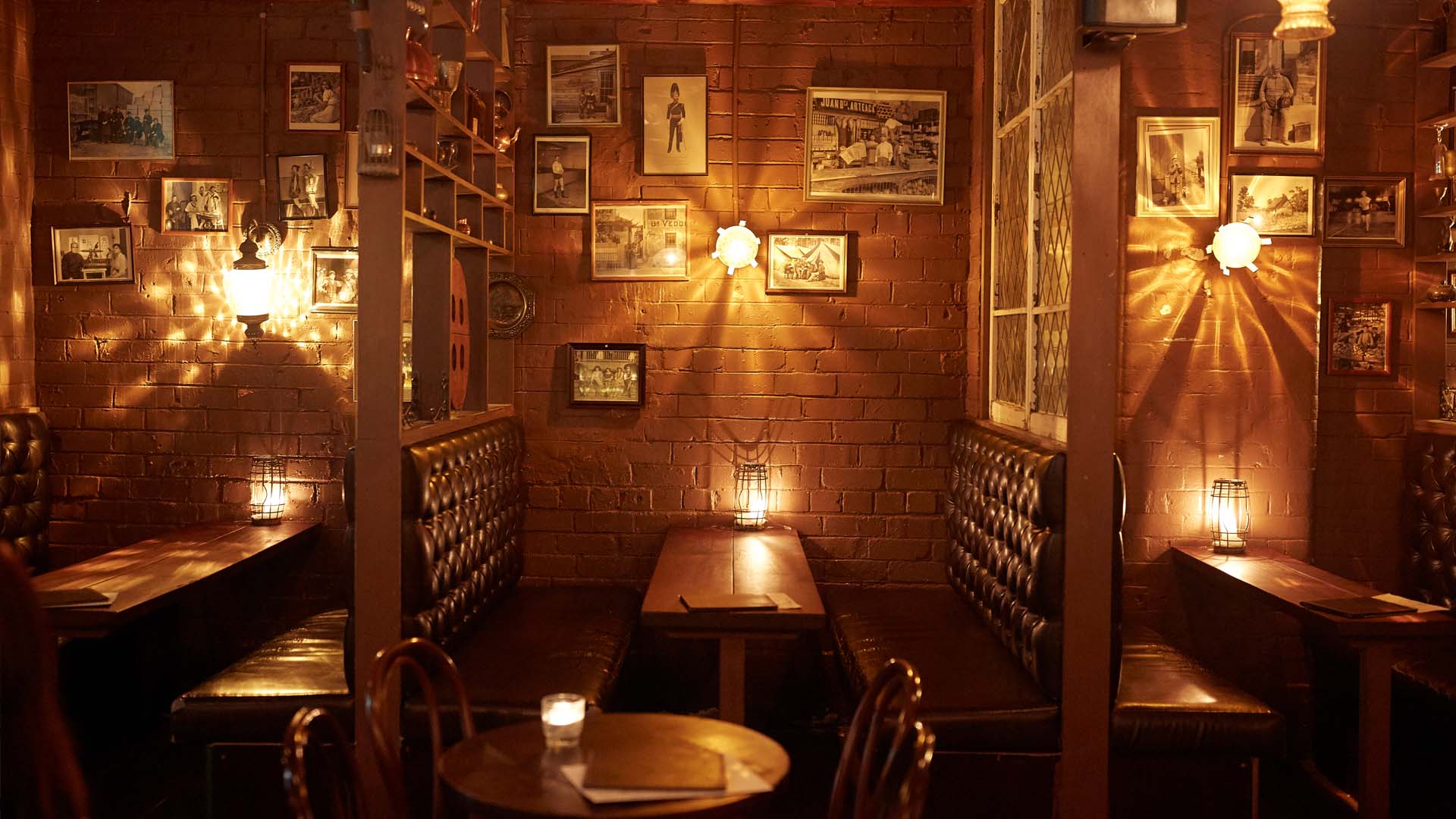 The Lucky Charm made with below vodka, fresh strawberries and honey with prosseco ($16.50) is fresh as is the Pleasure Vessel, a combination of Appleton dark rum, Grand Marnier, orange marmalade, fresh grapefruit, fresh lemon juice and orange blossom water ($17).
If these flavour bombs seem a bit overwhelming, approach the nine metre wooden bar for some advice. Between hanging baskets of fruit, the cute bartenders are pouring, shaking and serving in front of more than 400 spirits, at least 45 of which are rum. For those not so fond of the cocktails, there is a trusty list of wine and beers. Guests such as Spain, Chile and New Zealand make appearances, as does a Cape Mentelle Cabernet Merlot from Margaret River ($7 glass/ $47 bottle). A Little Creatures Pale Ale ($7) always works a treat too.
All this sea-faring and rum drinking however, can mean your fellow buccaneers are three sheets to the wind before they know it. Fortunately, Crown Street is just up the hill and dinner opportunities abound. Avast ye small bar enthusiasts. This is Button Bar. Welcome aboard.