Coogee Wine Room
This wine bar is pouring 400 wines just one block from the beach.
Fancy a good glass of wine after a day at the beach? Coogee locals Tom Hardwick and Michelle Morales certainly do, and their new venue lets you do just that. Taking cues from the bustling wine bars of Europe, Coogee Wine Room hopes to be the new post-beach go-to for the eastern suburbs. It's opened along Coogee Bay Road, just one block up from the ocean.
As to be expected, the team is taking its wine game very seriously. The 400-strong list has been created by Hardwick and Venue Manager Sara Paganelli, a certified Sommelier who previously managed A Tavola and Love Fish. On the 30-page list are a whopping 28 drops by the glass, along with limited vintages and hard-to-find drops. Over 50 different varieties are represented here, too.
In the kitchen, Head Chef Sandro Di Marino (A Tavola) is plating up a succinct, Mediterranean-style menu. For smaller dishes, expect smoked hummus with flatbread, chorizo with fennel and beef brisket sliders to be served alongside the requisite cheese and charcuterie. Larger plates include crab linguine with zucchini flowers and barramundi with asparagus.
Local design studio Tom Mark Henry is behind the fit-out, which spans two storeys and — as goes the trend — maintains an industrial vibe. Expect exposed brick walls, concrete floors and a black steel staircase, along with warm timber tones, wraparound banquettes and marble finishes. Downstairs, you'll find the causal front bar — perfect for post-beach wines — while the slightly larger upstairs dining room is primed for long lunches.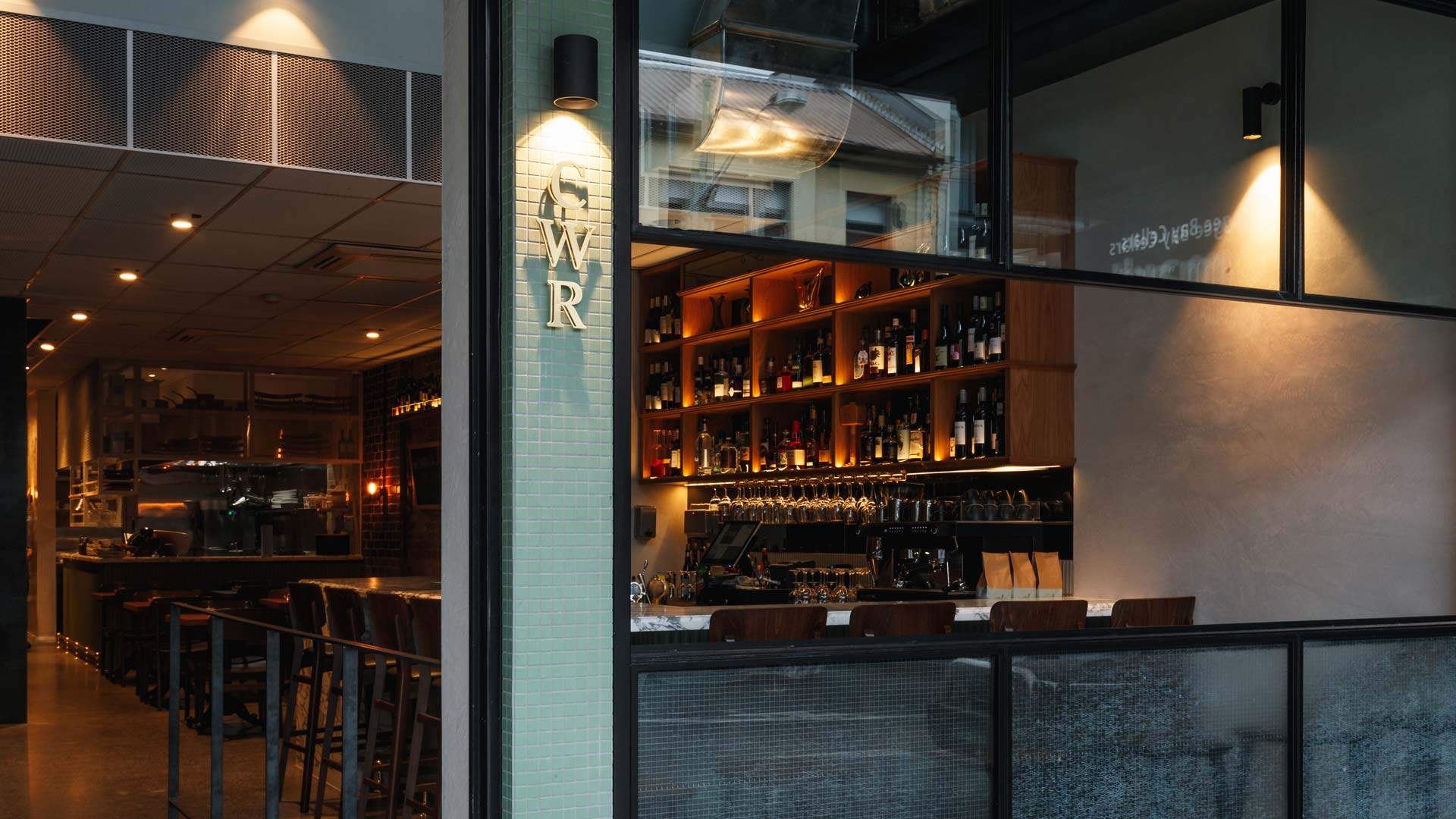 Images: Steven Woodburn.
Updated: Wednesday, December 1, 2021