Kipling's Garage Bar
This industrial-chic wine bar is one of the best lesser-known watering holes on the T1 train line.
About 40 minutes into the train ride from the city to Hornsby is the sleepy suburb of Turramurra, and across the platform, you'll spy the bright lights (and just as bright crowds) of Kipling's Garage Bar. If this isn't your stop, think again, you're looking at one of the best bars on the North Shore and the busiest spot between Gordon and Hornsby.
The name speaks to the vision of the owners (who are locals of 20 years) but also the history of the site. The 'Kipling' is a tribute to well-known author Rudyard Kipling, who once said, "A man can never have too much red wine or too many books". The 'garage' refers to the fact that the site was once a mechanic garage, which also inspired the industrial-chic aesthetic of the interior.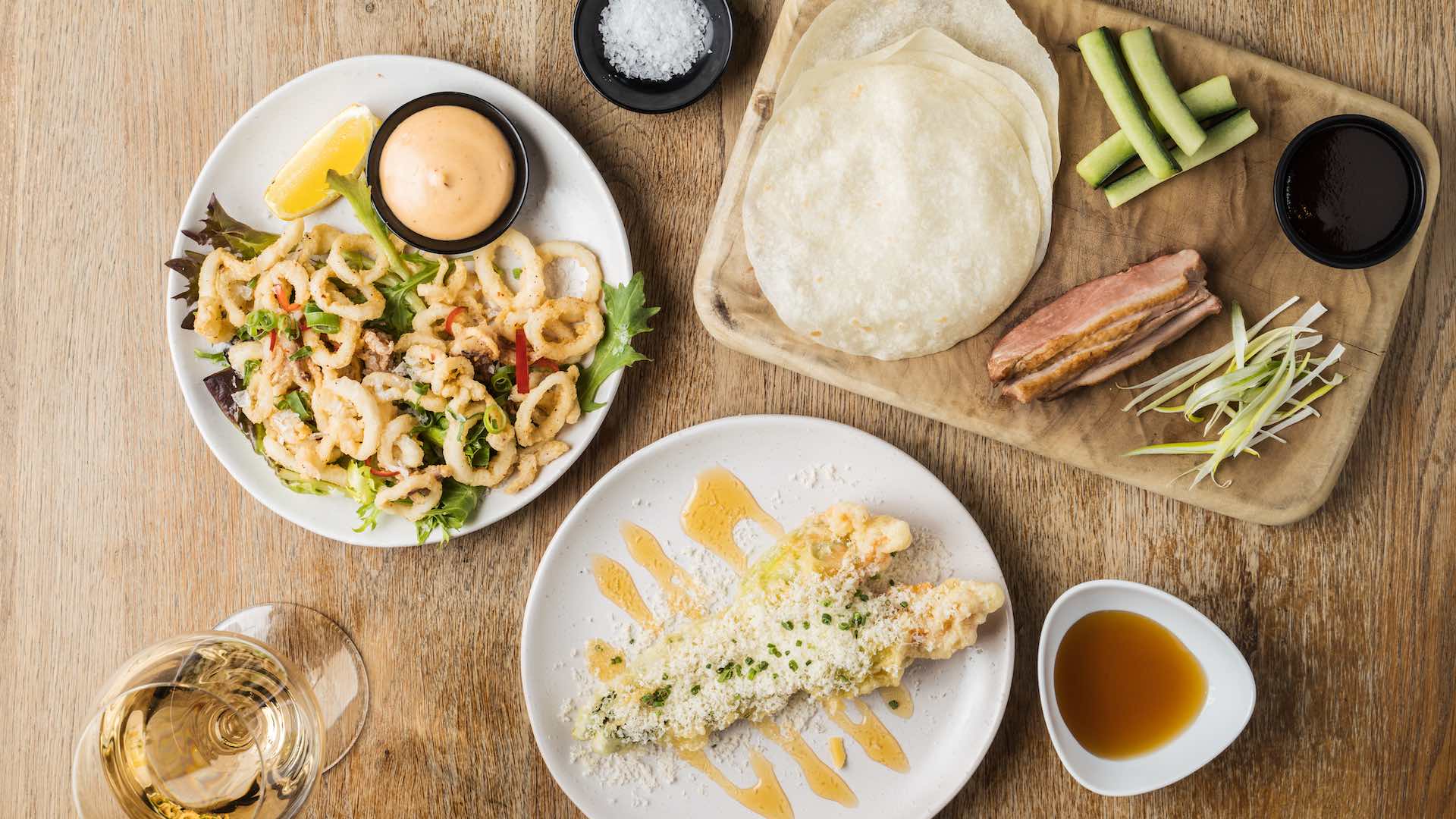 Now it's a classy wine and tapas bar, servicing stomachs instead of engines. There is no one theme to the menu, with interchanging lunch and dinner menus to suit all tastes and portion preferences.
Lunch goers can enjoy hearty meals like classic fish and chips ($30) or a decadent mushroom spaghettini ($30). In contrast, dinner guests can enjoy a tapas-style menu of share plates featuring baked gnocchi ($15), salt-and-pepper calamari ($15) and three-cheese zucchini flowers ($16). The wine list is a local legend, but there are also plenty of beer choices, cocktails, mocktails and non-alcoholic picks to suit the dish in front of you.
You'll find Kipling's Garage Bar at 2 Eastern Road, Turramurra, about a 60-second walk from the train station. It's open seven days a week, and walk-ins are available, but reservations are recommended – though unavailable for dinner on Fridays and Saturdays.