Le Foote
The Swillhouse team's long-awaited opening in The Rocks functions as a Euro wine bar, a Mediterranean bistro and a good-times pub.
The Swillhouse team has done it again. The crew behind heavy-hitting Sydney spots like Frankie's (R.I.P), Shady Pines, Restaurant Hubert and Alberto's Lounge lived out the dream of many Australians and bought a pub, taking over the reins at The Rocks stalwart The Phillip's Foote back in 2021. After a summer pop-up and a series of hiccups, we now have Le Foote, a combination wine bar, restaurant and pub adaptable to just about any situation.
A good wine bar is something The Rocks has been pining for during its post-lockdown resurgence. If you're on the hunt to drop dimes on a standout cocktail, the waterfront suburb has a plethora of sleek spots from Doss House and Maybe Sammy to Alice and the Hickson House Distillery. But, what Le Foote brings to the area is a cosy spot to sample some of the world's best vino.
European wines and minimal-intervention producers are the preferred selections on the refined but comprehensive drinks list that you can taste your way through from within the moody front bar or out in the paved al fresco street front.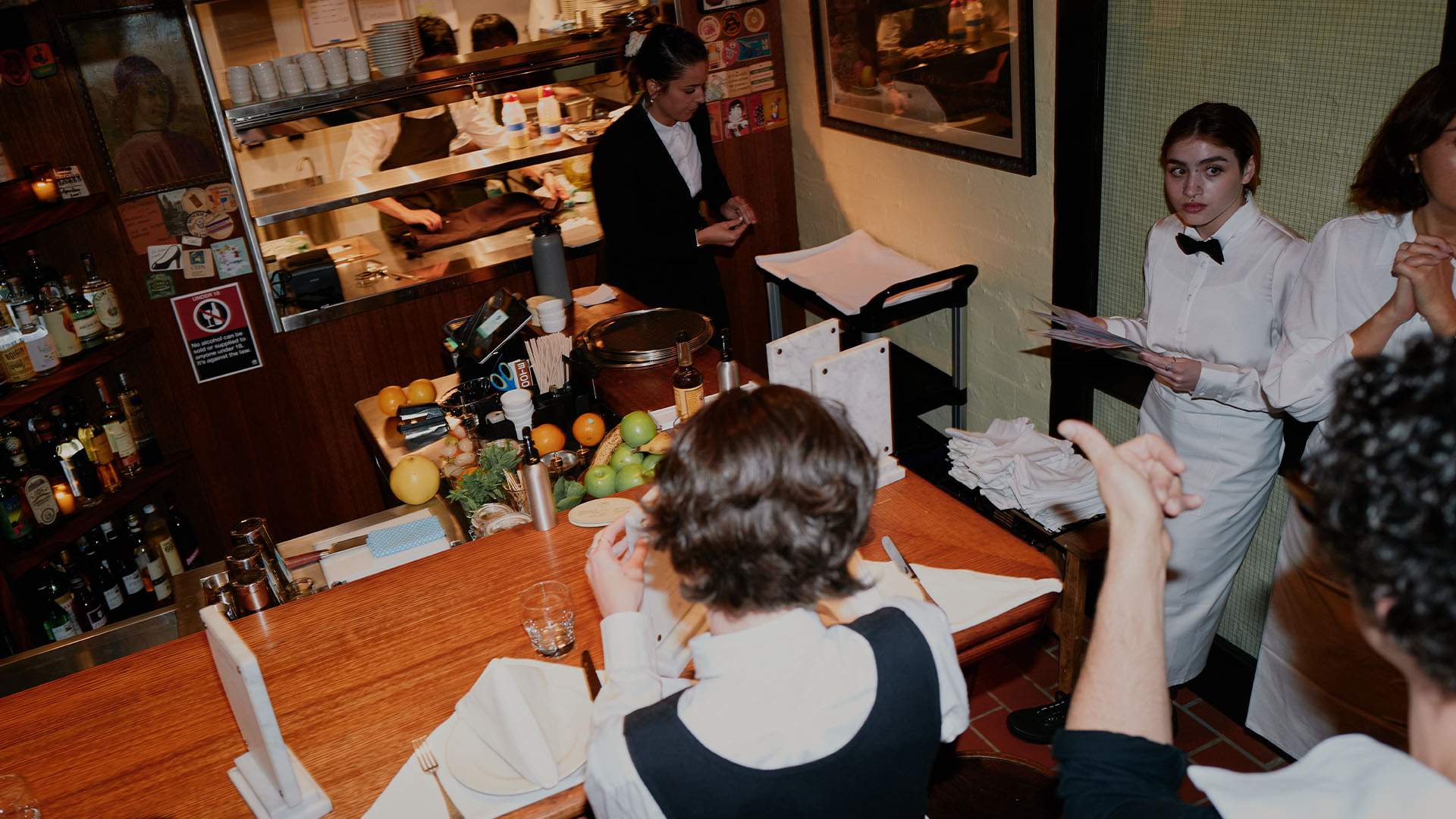 Next time date night rolls around or that promotion you've been waiting for finally hits, you can reserve a spot out the back of Le Foote where you'll find a playful, Mediterranean-influenced dining menu. Share one of the highlights from the grill — crispy roasted lamb belly, brown butter barramundi and Jack's Creek Black Angus striploin with salsa verde.
Or you can opt for one of the two banquets. Option one moves through house focaccia, taramasalata, beef tartare, octopus with potatoes, the barramundi, bitter greens with an orange panna cotta to close it all out. The huskier set menu swaps the fish for the Black Tyde rib eye, adds in a cheese pie with native berries, and closes the meal out with a pairing of rum baba and banana parfait.
There's also plenty of starters and snacks that you can enjoy with your dinner, or simply paired with a chilled red in the bar area. Sydney rock oysters, pork rillettes and scallop carpaccio all make appearances on the cold selections alongside mid-sized dishes like calamari and pancetta skewers and charcoal wild mushrooms with fetta.
All of this is housed within the old two-storey timber pub on George Street, giving the entire experience a feeling that you're still squarely in your local watering hole (just taken up several notches).
As with all of the Swillhouse venues, the impressive food and drink offerings at Le Foote are balanced out by a feeling that nothing should be taken too seriously. You're free to have fun, whether you're swinging past for a two-sip martini or settling in for the grand banquet.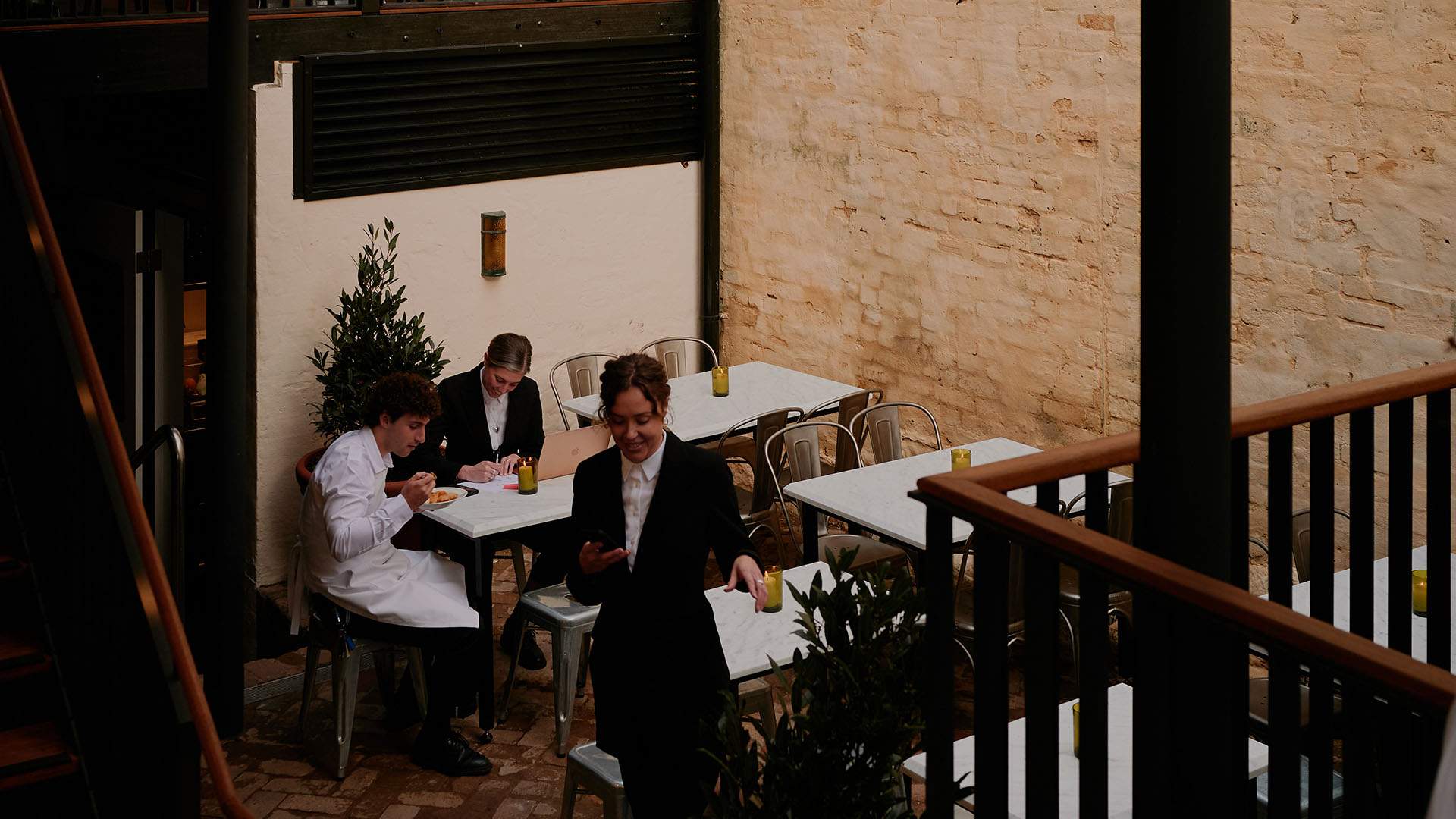 Images: Kristoffer Paulsen
Appears in: 
Concrete Playground Trips
Book unique getaways and adventures dreamed up by our editors