The Duke of Enmore
This Enmore Road mainstay has woodfire eats, natty wines, heavy metal and picklebacks aplenty.
Odd Culture, the team behind The Oxford Tavern and The Old Fitz has brought this Inner West stalwart to life with a massive program of live music and a top-notch pub menu.
The 1870-built Duke of Enmore boasts an Australiana-meets-American dive bar vibe, with pool and Big Buck Hunter in place of the pockies and a moody al fresco beer garden. The main bar features a sleek two-tonne polished-concrete bar top with spotted gum cladding. But the comforting, daggy pub feel hasn't gone anywhere. On the walls, you'll find an array of thrifted paintings, and despite the elevated menu, the dining room is simple and unpretentious.
The kitchen centres around woodfire- and charcoal-grilled eats. Ricotta zucchini flowers ($14), potato croquettes ($14) and bruschetta with smoked artichoke ($13) are all there to kick off your meal, alongside the pub's signature Duke Burger ($23) featuring a 200-gram angus pattie, double cheese, burger sauce and onion.
There's a big focus on pizza. Highlights include the Vagabond Sophisticate topped with roast pineapple, coppa, tomato, mozzarella and green chilli; the Kiss of Death featuring capers, olives, anchovies, oregano, tomato, mozzarella and parmesan; and four-cheese Eruption that combines mozzarella, gorgonzola, scamorza, parmesan and thyme.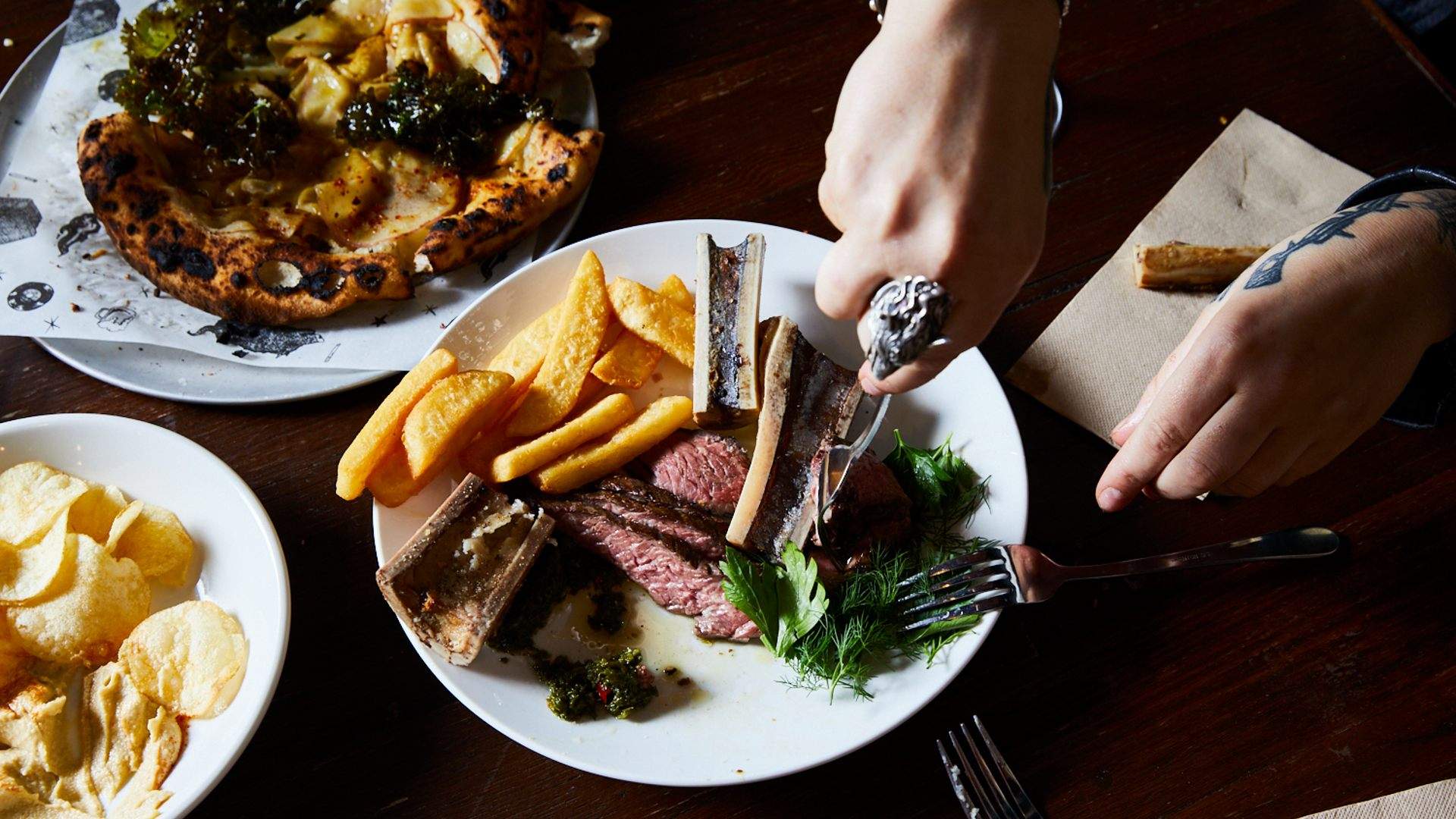 And the 250-gram sirloin steak is a must-try. Served with bone marrow, chimichurri and fries, it's up there with the best pub steaks in Sydney.
Elsewhere on the drinks menu, wines are mostly natural numbers (and start at just $8 per glass), there are plenty of independent beers including Odd Culture's own Boothy Baby collaboration with 4 Pines, there are alcoholic slushies and picklebacks come with three-to-four different house brines to choose from.
The final element of The Duke is live music. On Thursdays, you'll find DJs from 8pm. Friday and Saturday nights both feature a mix of bands all night. And come Sunday, it's all about heavy doom and metal music from 7pm.