The Duke of Enmore
This new-look Enmore Road mainstay has vegan pub eats, 'Big Buck Hunter' and picklebacks aplenty.
UPDATE Tuesday, 29 June: The Duke of Enmore's new food and drink menu is available for pickup or delivery, including the eggplant katsu sandwich, all the pickleback shots and a range of meal deals to enjoy at home. Also, being the legends they are, The Duke team is offering free meals and drinks to hospitality workers out-of-work due to the lockdown.
The team behind The Oxford Tavern and The Taphouse has this breathed new life into the old dog.
It's not the first time the 1870-built Duke of Enmore has undergone a revamp in recent years, however, with the Enmore Road venue reopening under James Wirth and Michael Delany in late 2018. This time, though, Thorpe Hospitality Group has reopened The Duke with vegan pub eats, Big Buck Hunter and picklebacks aplenty.
The new-look Duke has undergone a full refurb with a Australiana-meets-American dive bar vibe. For starters, the pokies are no more. Instead, there's a new hangout area, complete with a pool table and the aforementioned arcade favourite. The team's resident horticulturist has also spruced up the beer garden and the main bar has been fully redone, now boasting a two-tonne polished-concrete bar top with spotted gum cladding. But that comforting, daggy pub feel hasn't gone anywhere.
In the kitchen, the group's Executive Chef Adam Cremona (who helped launch Newtown's bygone Miss Peaches) is serving up good-quality, well-priced pub food. Loaded waffle fries ($16), mac 'n' cheese nuggets ($16), nachos ($18) and spag bol ($19) sit alongside all the pub classics, with the majority sitting around the $20 mark.
There's a big focus on burgers, too, with the pub's signature smash burger ($20) already positioned to be a crowd-pleaser. A ten-item vegan menu is also on the docket and made in a separate prep kitchen to boot. There's a vegan version of that smash burger ($20) on it, along with a Nashville-style 'chicken' burger ($19), deep-fried buffalo cauliflower ($16) served with vegan ranch and eggplant schnitties ($19) and parmis ($21).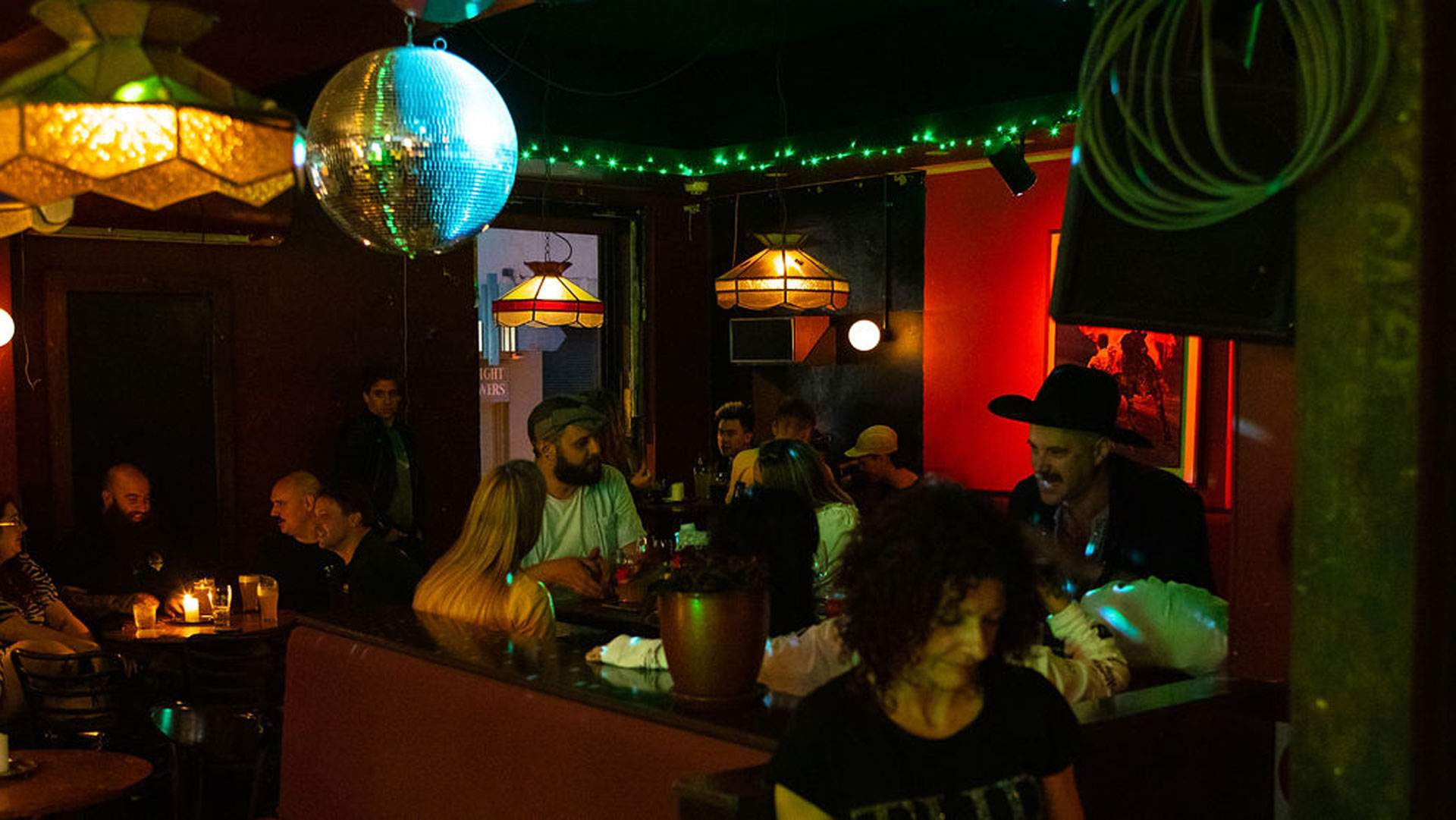 There's also a section on the menu called 'only for the brave'. You have to sign a disclaimer to order any of these dishes — and eat with gloves on. For a bit of fun, opt for the Russian roulette hot wings ($18), one of which will be injected with reaper hot sauce.
Your fur-baby is looked after here, with the two-item menu including the pup burger (beef patty, sweet potato bun, grated carrot and shredded kale) and the pup tartare (kangaroo mince topped with a raw egg).
Joining the team as front of house is Sabrina Medcalf (ex-manager at Frankie's), who has created a reasonably priced cocktail list that blends signatures with classics like margaritas, whisky sours and daiquiris. For house specialties, try the Doomed to Consume (Jack Daniels, cherry syrup and house lemonade) or the Sucker Punch (bourbon, rum, dark ale syrup, fresh orange and lime juices).
Elsewhere on the drinks menu, wines are mostly natural numbers (and start at just $8 per glass), beers all from independently owned breweries — a specific Thorpe Hospitality Group commitment — and picklebacks come with three-to-four different house brines to choose from.
Food & Drink

Thursday, May 5 - Thursday, June 2

Harpoon Harry