FOOD & DRINK
The Taphouse
A three-level Darlo pub known for its many beers and A-plus Sunday roast.
The Taphouse
A three-level Darlo pub known for its many beers and A-plus Sunday roast.
UPDATE: APRIL 17, 2020 — Darlo's Taphouse is best known for two things: its extensive selection of beers and its Sunday roasts. Now, it's bringing them both to your kitchen table — seven days a week. Available for delivery from 11.30am–9pm daily, the pub's to-go menu features that Sunday roast — available in pork belly and nine-hour slow-roasted beef versions (both $25) — a pie of the week with peas and gravy ($12), cocktails for two ($28) and tasting paddles of beer ($15–18). You can order over here.

Located at the intersection of South Dowling and Flinders Streets in Darlinghurst, the Taphouse can go slightly unnoticed. If you're not an inner-city dweller, nor a beer fanatic, it's unlikely you've had the pleasure of experiencing the Taphouse — one of the Sydney bar scene's best-kept secrets.
Opening in late 2008, this three-level beer haven was purchased by brothers Josh and James Thorpe in 2017. The duo not only maintained the heritage-listed pub's reputation for serving an impressive array of beers, but gave the space the facelift it needed.
Part of that facelift was opening a new bar named Odd Culture — a reference to the wild yeast cultures used in fermentation — on the middle level with the largest selection of sour and wild ales in Australia, alongside minimal intervention wines and a smart selection of cheeses.
As well as beers, the Taphouse has long been known for its Sunday roasts. The roast offered is a choice of nine-hour slow-cooked beef or crispy pork belly (with crackling, of course) complete with yorkshire pudding, roast potatoes, carrots, steamed broccoli and lashings of gravy for $25. Due to its popularity, it can be hard to get a seat, so best to book in advance and get in early as they have a habit of selling out later in the evening.
Grab a seat on the outdoor rooftop terrace and then all you have to decide is what beer you should have — the selection favours all Aussie, fully independent breweries across twenty taps, rotating for freshness and seasonality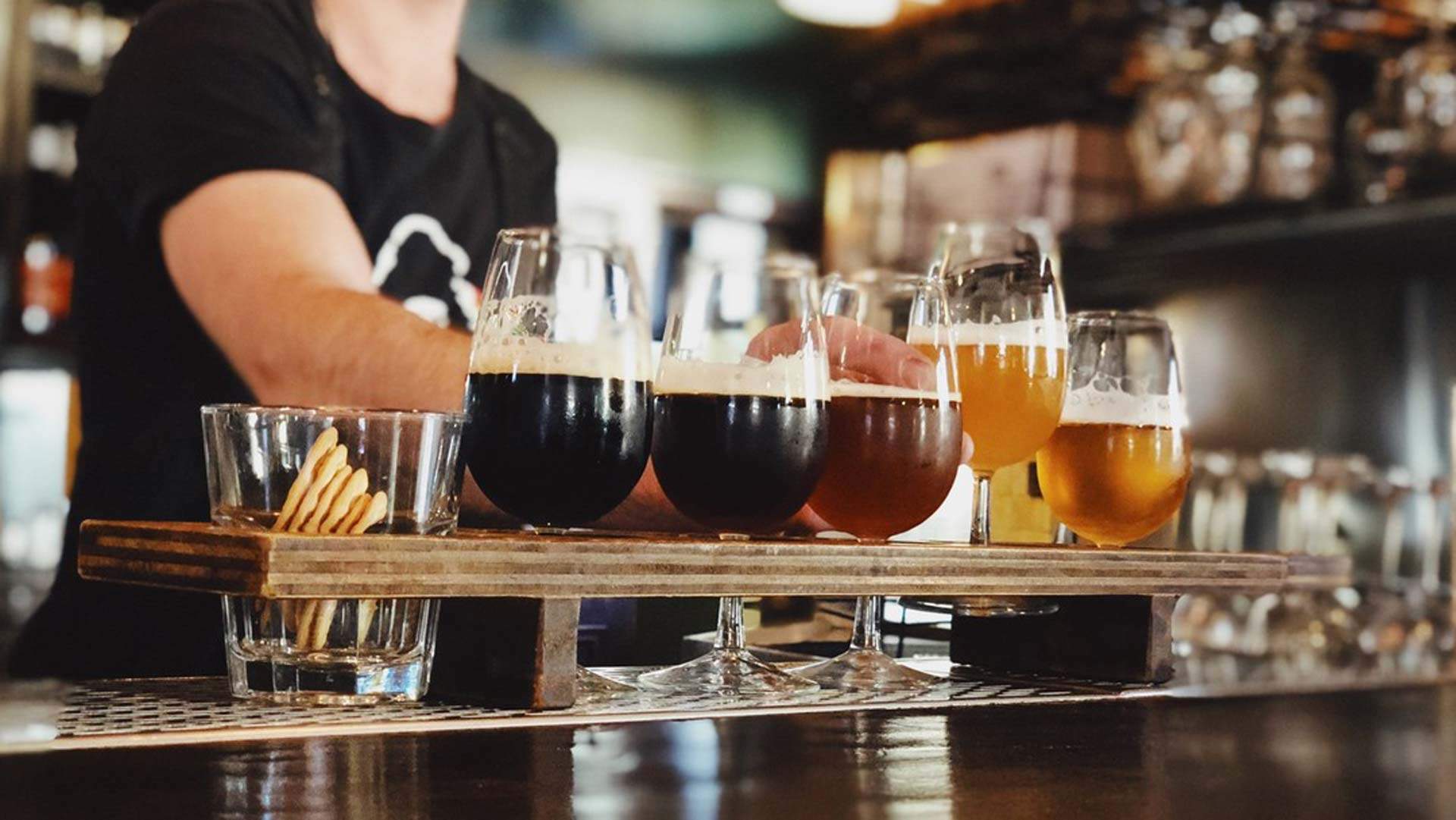 Food & Drink

Level 2, The Taphouse, 122 Flinders Street, Darlinghurst