Tiva
You'll find live music four days a week, impressive cocktails and French-inspired eats at this lounge bar below King Street.
Tiva combines Sydney's love of luxurious bars and live music into a romantic venue underneath The Charles Grand Brasserie & Bar. Head down Wednesday–Saturday and you're sure to find a band or a solo artist filling the room with jazz, soul, R&B or folk music until late. Plus, accompanying this roster of live entertainment is a daily program of DJs spinning tunes Monday–Saturday.
The venue is reminiscent of many classic lounge bars, boasting subtle lighting, velvet booths and mirrored tables. The room is pulled together by a palette of navy and black tones, complimented by polished steel and marble finishes giving it a luxe atmosphere.
Once you've found your table or your booth, your attention will turn to what you're going to pair the night's playlist with. If you've come for a couple of drinks, there's plenty to choose from.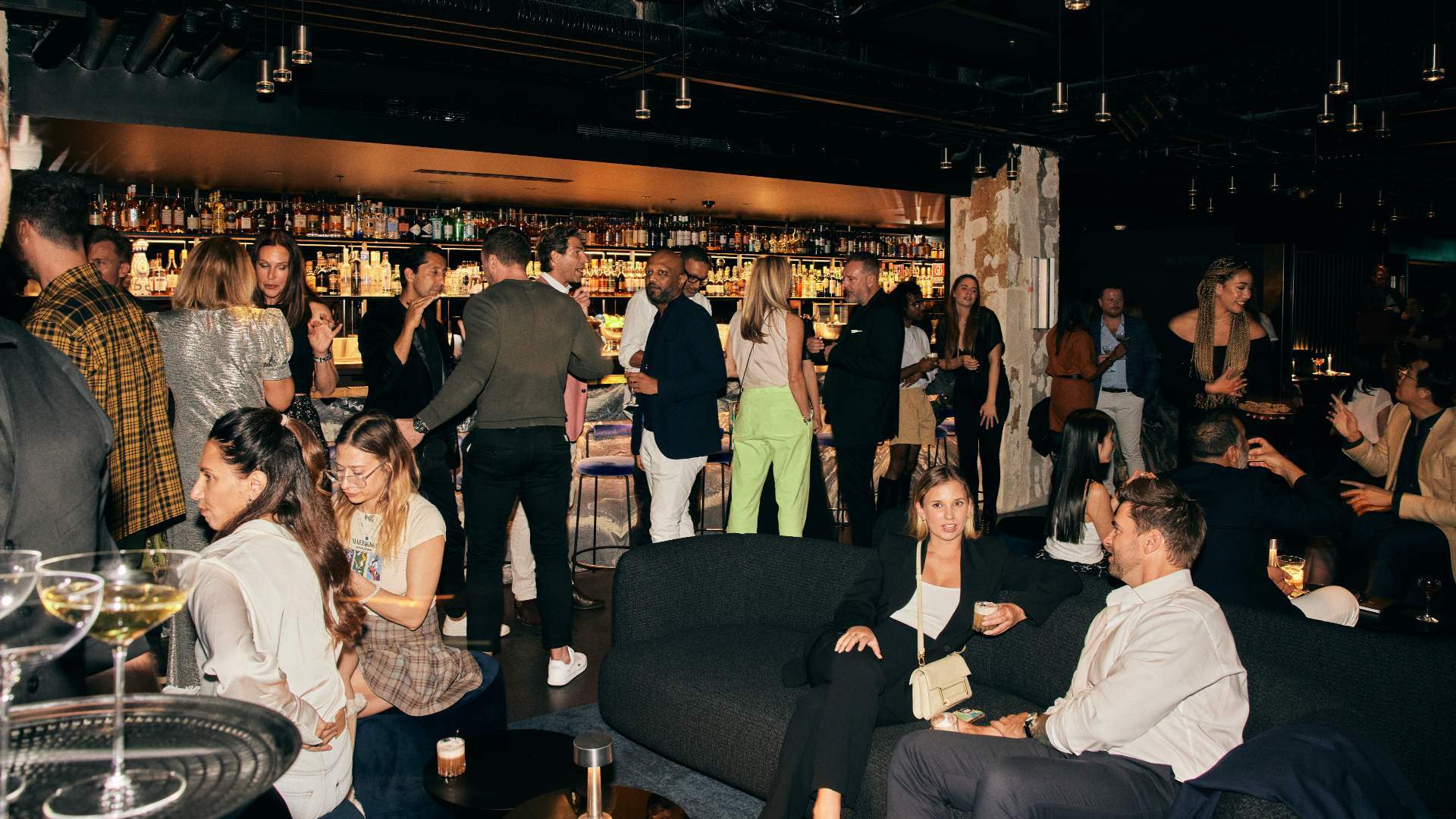 "Tiva is a place you want to settle in to enjoy the music. High-end spirits, elegant cocktails, Champagne, and table service with some understated theatre are the ultimate support act to the incredible entertainment planned," says Head of Bars Jonothan Carr (About Time, The Rover, Grandma's Bar).
The espresso martini ($24) is elevated by the use of a high-end french press, the single malt whiskey and cognac old fashioned ($24) is served tableside in a decanter, and the Regal Margarita ($24) is complete with smoked paprika and roasted pineapple.
As for food, Tiva takes queues from its upstairs sibling The Charles Grand, serving up a French-inspired array of eats. Highlights include hashbrowns with roasted chicken cream ($10), a wagyu cheeseburger ($30) and crumbed Moreton Bay bug sandwiches ($20) — as well as caviar service ($140), of course.
Pulling together champagne, impressive cocktails and French bar snacks with top-notch live music, Tiva is coming for Sydney's most romantic venues list. Head to the bar's website to see the list of performances it has coming up.