DESIGN & STYLE
Where to Shop Like a Local In and Around Chippendale
Stroll down Kensington Street and beyond to find art galleries, discount books, growlers of beer and more.
Where to Shop Like a Local In and Around Chippendale
Stroll down Kensington Street and beyond to find art galleries, discount books, growlers of beer and more.
WHERE TO SHOP LIKE A LOCAL IN AND AROUND CHIPPENDALE
in partnership with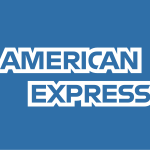 Stroll down Kensington Street and beyond to find art galleries, discount books, growlers of beer and more.
Choice is never a problem when it comes to shopping and dining in the heart of Sydney. In fact, some may say finding a great inner-city gem is more difficult than ever before. From hidden breweries to deluxe cake shops, there's plenty of great stuff waiting to be discovered.
So, where should you start? To give you the insider scoop of where to shop small like the locals do in Chippendale and beyond, we've partnered with American Express — below is a curated guide of some of the best locally owned boutiques, eateries and wine bars. Whether you're here for the weekend or call sunny Sydney home, these small businesses will welcome you and your American Express Card with open arms.
8

Unfortunately, if you want to taste Aussie wine directly from the producers, you usually have to trek out to one of the many wine regions around the country. Which is why the inner-city location of Handpicked's cellar door is so genius. With vineyards in the Mornington Peninsula, Yarra Valley and across the world, the best place to try Handpicked Wines is surprisingly in the heart of Sydney. Not sure where to start? At the tasting station, sommeliers will take you through a tasting of the Handpicked range. Nab a bottle to take to dinner at Spice Alley from the bottle shop or take a seat in the wine lounge with a glass of your favourite drop and a platter of cheese, charcuterie and caviar. Or, book into the experience room, a private function space for intimate group tastings.

7

Sydneysiders have been collectively falling in love with Japan for years. In fact, you'd be hard-pressed to find a mate who hasn't at least contemplated travelling to the land of izakayas, onsens, and shinkansens. Luckily, we're seeing a steady stream of Japanese retailers bringing a taste of Toyko to Oz. For those looking to freshen up their look, Triple Major Store is the perfect place to start. Inside a cute orange townhouse on Kensington Street, this shop is home to an extensive range of streetwear for men and women, making it a must-visit for anyone looking to bring a touch of Japanese cool to their wardrobe.

6

Art, wine and cheese. It's a golden trifecta. And you can find it all at beloved neighbourhood wine bar, Zigi's. Nestled among the backstreets of the inner city, Zigi's is an unassuming haunt that delivers much more than your typical bar. Start downstairs at the casual restaurant, serving cheese platters and an Israeli-inspired tapas menu. The grilled kangaroo loin with beetroot and garlic chips is a must. Wash it all down with a classic cocktail or a glass of bubbles (which comes free if you book a table for ten on Tuesday or Wednesday nights). Then venture upstairs to Zigi's gallery space, which hosts regular exhibitions from local artists.

Image: Destination NSW.

5

Maybe it's your mate's birthday. Maybe you forgot to bake a cake for the staff fundraiser. Maybe you just like sweet stuff. Whatever bucket you fall into, KOI Dessert Bar & Dining is here to serve. And boy, do these desserts deliver. Split across two levels, you'll find a welcoming patisserie and cake shop downstairs while those looking for something special should head upstairs to the refined fine-dining dessert bar for a degustation tasting menu. If the idea of an all sweets feast is too much for you, you can choose to add savoury dishes like warmed scallops, coral trout and short rib. At either the cake shop or restaurant, you'll be greeted with an unexpected menu of treats that blend Indonesian and Australian flavours. From black sesame cake slices to mango yuzu mousse, come hungry and make sure to grab a box of sweets to-go.

4

For a lot of us, reading happens online. It's consumed in bite-sized, snackable chunks. Often, we don't stick around past the headline. Because, well, there's always something more interesting at the next scroll, swipe or click. For those craving a more substantial read, Basement Books is the place to head for a bargain. Take some time to peruse its aisles, with eight kilometres worth of discounted books on offer, you're bound to find something to suit your mood. Since 1999, Basement Books has been Sydney's leading remainder book retailer with all stock up to 90 percent off recommended retail price. Nab a great read for yourself or a budget-conscious gift when payday still feels too far away.

3

Before the weekend kicks off, a trip to the bottle shop is always a wise move. But have you ever thought about how much packaging is wasted from a standard six pack? Enter the growler, the 19th-century draft beer bottle that's making a comeback. In a nutshell, it's a 1.89-litre jug designed to keep pours fresh for up to seven days. The best bit? You can nab one for yourself (and bring it back for a refill) at Chippendale's The Beer Barrel growler filling station. The shop's ever-changing selection of craft brews will give you plenty of reasons to keep coming back, with the likes of Deeds Brewing, Bridge Road, Garage Project, Belching Beaver Brewery, Fierce Beer and Revision Brewing on tap.

2

Tucked inside Haymarket's Jarern Chai Grocer you'll find something special. It's name? Boon Cafe. From the brains behind Chat Thai, this cafe has garnered a loyal customer base in its own right. Boon serves reinvented sambos infused with classic Thai flavours, Penny Fours pastries and Single Origin coffee. While lunch is a lighter affair, dinner promises Isaan cuisine (think curries, soups and warm salads) — be sure to wash it all down with a Thai red tea. Thankfully, once you're inspired to whip up a feast at home, you're well placed to stock up on Thai dry-goods, homewares, fresh flowers and specialty produce from the grocer.

1

Since finding its home on Abercrombie Street in 2017, Sneaky Possum has cemented its place in the hearts of Chippendale locals. The multifaceted venue is a cafe, bar, restaurant and art gallery, without the feeling of 'too much' that sometimes comes with places that try to do it all. The crew here continues to deliver a tried-and-true mix of bowls, burger and beers. Alongside plenty of gorgeous wall art, hanging greenery and pinball machines and retro arcade games, you'll find a sophisticated menu championing Australian ingredients and flavours — including a multicultural tilt representative of our diverse community. Be sure to try a cocktail like the Ozzy Negroni, Flammin' Galah or Rum Rebellion Espresso Martini.
Love where you live and shop small to support the local stores that make Sydney so great. To learn about American Express and the Shop Small initiative, visit here. Then, head this way to find more must-visit spots around the inner city.
Top image: Destination NSW.