ARTS & ENTERTAINMENT
Where to Shop Like a Local In and Around Crows Nest
Pop your head into these great small businesses for one-of-a-kind gifts, fancy dress outfits and craft spirits.
Where to Shop Like a Local In and Around Crows Nest
Pop your head into these great small businesses for one-of-a-kind gifts, fancy dress outfits and craft spirits.
WHERE TO SHOP LIKE A LOCAL IN AND AROUND CROWS NEST
in partnership with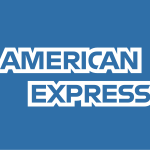 Pop your head into these great small businesses for one-of-a-kind gifts, fancy dress outfits and craft spirits.
Nestled against Princes Highway, just north of Sydney Harbour Bridge, Crows Nest is a little goldmine of shopping and small bars. This boutique-loving north shore suburb is consistently voted one of the most liveable locations in Sydney. And it's not hard to see why — everything you could want or need is within walking distance. The close-knit community feel comes from the locally owned bars, retail stores and restaurants.
To showcase some of the very best businesses that 'The Nest', as locals call it, has to offer, we've teamed up with American Express to create this guide to shopping small in the area. These nine businesses — which will all accept your American Express Card — demonstrate exactly why Crows Nest is such a great place to call home.
9

If you're a sucker for high-quality design, Top3 is one of those shops that you know is almost too dangerous for you to walk into. Well, on your bank account, at least (but this list isn't about saving moolah). Top3 also a go-to for (almost) one-of-a-kind gifts — owner Terri Winter hand-picks everything in the store, and there are never more than three items in a product range. Plus, Winter judges a number of design awards across the world, so you can trust that her taste is impeccable. The store offers gift-wrapping services, but if you can't decide what to pick up, top3 also offer gift cards.

Image: Trent van der Jagt.

8

You may have thought fancy dress parties were for kids, but they're a strangely inevitable part of adulthood, too. When that exciting (or doomed, depending on how you look it) invitation arrives, Crows Nest's Fancy That! Costumes has you covered. Hire outfits are available at this huge two-storey store, as are pieces to add to your own costume box collection. The range is incredibly extensive, from era- and theme-inspired pieces — think 70s disco, carnivale and 'under the sea' — to film and TV costume replicas. Need help deciding? The passionate team are all fancy dress fanatics, with backgrounds in production and the arts, and put their heart and soul into finding the fun in every costume occasion. You'll also find a great selection of accessories and party props, including balloons.

Image: Trent van der Jagt.

7

Book lovers, stop here. Floor to ceiling bookshelves line the walls of Constant Reader Bookshop, which is located conveniently on Willoughby Road. As one of Sydney's oldest independent bookstores — it's been catering Crows Nest bookworms for 40 years — Constant Reader offers an extensive range of titles, from architecture and design to true crime, sport and cooking. Constant Reader also connects the local community via writer workshops, readings and book clubs. Pop in to discover the newest releases, staff recommendations and upcoming events.

6

The Meadow Meat crew love their different slabs of meat — and they'll try their hardest to get you to fall in love with them, too. Fresh cuts of sirloin steak, pork roasts, lamb frenched racks, kebabs and handmade sausages are all available daily. All of the meat is sourced from Australia so you'll be helping out Aussie farmers and shop owner Sam Norouzi with your purchase. Keep track of the specials, which are posted regularly on social media — think prosciutto-wrapped pork fillet, beef cheek wrapped in pork lace with chilli or stuffed capsicums with cheese. Don't have time to cook? On Mondays, Wednesdays and Fridays, Meadow Meat also has a selection of cooked takeaway lunch options, including roast or pulled pork rolls, baked vegetables and roast free-range chicken.

5

Jim's Cellars never disappoints in the alcohol department — whether you're after a classic bottle of red for your next dinner party or a magnum of bubbly to celebrate a win at work. The staff are trained in what they sell, so it's always worth asking for wine tastings or what's on offer. Jim's Cellars is a family run, independent store and curates a diverse collection of bottles. It's known in the neighbourhood for stocking locally produced spirits from the likes of Archie Rose, Poor Toms and Manly Spirits, alongside hard-to-find specialty spirits like aquavit. You'll also find local and international vinos, and an exciting selection of craft beers by Balter, Pirate Life and more. Sneaky local tip: keep an eye on the website for deals so you know when to stock up on your favourites.

Image: Trent van der Jagt.

4

Looking for a little bit of R&R after a long day of shopping? Encore Beauty has you covered. You can treat yourself to a selection of massages and skincare treatments. The trained therapists customise the treatments based on your specific skin needs, and use products from luxe French skincare brand Sothys to treat and nourish your face, neck and décolletage. The studio offers micro-needling, cosmetic injectables and light therapy, too. Meanwhile, the body treatment menu includes 'hanakasumi', a Japanese ritual which uses shea butter and cherry blossom. The shop also has a number of skincare products from Sothys, Mayerling and more for sale if you need to restock your home stash.

Image: Trent van der Jagt.

3

The Crows Nest outpost of this family owned business is the place to stock up on healthy and organic ingredients. Whether you are after nuts, seeds, or even basics like flour and oats, this place has it all. You can also find pleasant surprises like bush tucker myrtle, wattleseed and spice mixes for your next curry. Pioneers of the zero-waste lifestyle, The Source passes on its ethos to shoppers. Take a few jars down and fill up on what you need. You'll be buying from a local business you trust, and helping the environment at the same time.

Images: Trent van der Jagt.

2

The Crows Nest sister of the CBD's longrunning Small Bar is as warm and cosy as you would expect. And this is despite it actually being quite a decent size (contrary to what its name may suggest). In a sea of family-friendly restaurants and pubs, Small Bar is a great option for an after-work tipple, first date or post-shopping spree vino.

Venture beyond the exposed brick bar and mood lighting indoors to find a greenery-filled, covered courtyard. The bar offers a decent wine selection, around five labels in each grape variety, at pretty reasonable prices — most hover around the $12 mark for a glass and nothing creeps over $16.

1

Annata is Crows Nest's go-to spot after a long day of shopping. The glamorously fitted out restaurant and bar is located on busy Willoughby Road in the heart of town, and is known for its award-winning selection of wine from around the world. The bar opens from 4pm from Mondays to Thursdays, midday on Fridays and 3pm on Saturdays, so you can celebrate your successful shopping expedition with a glass (or bottle) and snacks. For something heftier, Annata offers set menus from $69 per person, plus a four-course menu on Monday nights for just $50 per person. The share-style menu features the likes of wagyu bavette, albacore tuna, and braised duck leg.
Love where you live and shop small to support the local stores that make Sydney so great. To learn about American Express and the Shop Small initiative, visit here. Then, head this way to find more must-visit spots around the north shore.
Images: Trent van der Jagt.