FOOD & DRINK
Eight Last-Minute Ways You Can Celebrate Melbourne Cup Day with Your Work Mates
Set your work emails to 'out of office', pick out your best outfit and get ready to enjoy bottomless bubbles.
Eight Last-Minute Ways You Can Celebrate Melbourne Cup Day with Your Work Mates
Set your work emails to 'out of office', pick out your best outfit and get ready to enjoy bottomless bubbles.
EIGHT LAST-MINUTE WAYS YOU CAN CELEBRATE MELBOURNE CUP DAY WITH YOUR WORK MATES
in partnership with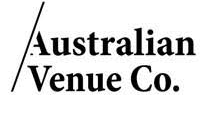 Set your work emails to 'out of office', pick out your best outfit and get ready to enjoy bottomless bubbles.
Melbourne Cup Day is fast approaching. And while Tuesday, November 5, may not be a state-wide holiday like it is down in Victoria, it's still a traditional 'clock off early' type of day in Sydney. Don't panic if your work is dragging its feet and hasn't booked anything celebratory for the day just yet. Luckily, there are still plenty of spots around town (and close to the CBD offices) you can book into.
Our local hospitality legends know what's needed to celebrate the day in style, and there are plenty of venues offering parties with all the bases covered. To help you get things sorted we've put together a list of killer parties going down around town, from a King Street Wharf hot spot to a hidden CBD rooftop bar and a lavish seafood feast in Manly. So get onto your boss, grab your workmates and make something happen already.
8

York Street's rooftop bar The Rook is throwing a classy cocktail bash for Melbourne Cup Day. The four-hour package runs from noon and features unlimited drinks and roaming canapés throughout the arvo — all for $120 per person. The drinks will be a range of house specialities. For eats, think fried chicken sliders with truffle mayo, crab and black garlic arancini, vegetable vermicelli rice paper rolls and beetroot and macadamia tarts, to name a few. There's also a $49 canapés only option, so no one is left out. There will also be prizes for best dressed, so be sure to arrive in your finest. To check out the full menu and to book, head here.

Image: Jasper Avenue.

7

Harbourside cocktail lounge The Loft is hosting its own opulent party along King Street Wharf. Take in the waterfront views while sipping sophisticated cocktails and indulging in three full hours of canapés. Sample peking duck crepes with hoi sin sauce, salmon, tuna and veggie nori rolls, honey-lemon chicken skewers, and truffle and mushroom arancini. Best-dressed prizes will be up for grabs, too. Be sure to stick around into the evening, with the after-party kicking on from 4pm. A sample menu is available here, and you can book over here — with the package costing $120 each.

6

While The Loft's cocktail party rages on, sister venue Bungalow 8 will be serving up its own three-course lunch for the occasion. Sip a complimentary glass of bubbly while you take in the harbourside views. The lunch menu starts with shared entrees, including a chilled prawn and mango salad and raw oysters served with finger lime and dragon fruit salsa. A choice of mains spans crispy skin salmon over niçoise salad, slow-roasted lamb rump with shiraz reduction and mushroom risotto with crispy kale. For dessert, there's white chocolate and almond brownies or orange and almond cake with marmalade semi freddo. All this, plus the bubbles on arrival, will cost $79 per person. Round up your crew and make sure to book on the website.

5

As another King Street Wharf favourite, Cargo's Melbourne Cup package costs a pretty reasonable $99 — which may be an easier one to pitch to your boss. Expect serious party vibes here, with the music blaring and live entertainment on throughout the day. It's another three-hour situation and, with it, you get a cocktail on arrival, followed by three hours of canapés and booze. Food offerings include pork belly and kaffir lime pies and wagyu beef sliders, along with bocconcini and cherry tomato bruschetta, and feta, sun-dried tomato and olive quiche. Head to Cargo's website to view the menu and to book.

4

At Surry Hills' leafy mainstay The Winery, you and your work mates will be treated to a full three-course lunch. The menu features spanner crab remoulade for starters, a prosciutto and asparagus dish for entree and your choice of beef striploin or seared salmon in a white wine broth for mains. The feast will also include sides to share (think sweet corn and a mixed leaf salad), along with dark chocolate mousse and a coconut and mango panna cotta for dessert. The lunch begins with a glass of G.H. Mumm on arrival, too. All this will cost $129 per person, with an after-party kicking off with a performance by the venue's Disco Brunch Divas. Bookings are essential and available here, with space for large groups as well.

3

King Street Wharf isn't the only location offering waterfront views — another option is to head to Kingsleys Woolloomoloo. Here, your group can get stuck into a three-course lunch for $169 per person. It'll include a glass of Moët bubbles on arrival, paired with indulgent cold seafood platters for entree — think Sydney rock oysters, ocean prawns, salmon gravlax and Balmain bug, all served with lemon, mayonnaise and dill mustard sauce. Mains include a choice of chargrilled lamb loin, pan-fried barramundi or Grasslands eye fillet, with shared sides of steakhouse chips and garden salad to boot. Finish off with dessert — consisting of a cheese spread and petit fours of lemon tart, chocolate mousse and pavlova. If all this isn't enough, the afternoon will also feature live entertainment. You can book over here, or check out the menu over here.

2

Manly Wine's Hamptons-style, beachfront property is just begging for a day of dress up (with prizes) and a lavish lunch. Soak in the ocean views while enjoying a three-course lunch from noon. For $105 per person, you'll get a glass of G.H.Mumm on arrival, plus a seafood-heavy share menu spanning starters, mains, sides and dessert. You'll start with smoked buffalo mozzarella, cured King Ora salmon, wagyu bresaola and grilled scallops for entree. These are followed by roasted dory in a burnt caper butter sauce and charred flank steak with chimichurri. For sides, dig into grilled asparagus with avocado sauce and coconut-roasted potatoes. Finish off with a decadent avocado and chocolate cheesecake with strawberry sorbet. Bookings must be made via the website.

1

If you work in an office full of beer lovers, make tracks to Beer Deluxe at King Street Wharf. For just $49 per person, you can enjoy a 9-piece canapé package, plus a beer, wine or glass of sparkling on arrival. While details of the canapés are being kept under wraps, you can expect the venue's usual pub-style classics in bite form. It'll all go down from 1–3pm and does not need to be booked ahead of time — so it's is an ideal choice for last minute planners that are also on a budget. Of course, if you're coming along with a big team, booking here is always encouraged.