Seven Vivid Sydney Highlights You Need to Add to Your Winter Calendar
With pop-up cabaret bars, thought-provoking conversations and free live music, the 2022 run of Vivid Sydney is set to shine bright.
SEVEN VIVID SYDNEY HIGHLIGHTS YOU NEED TO ADD TO YOUR WINTER CALENDAR
in partnership with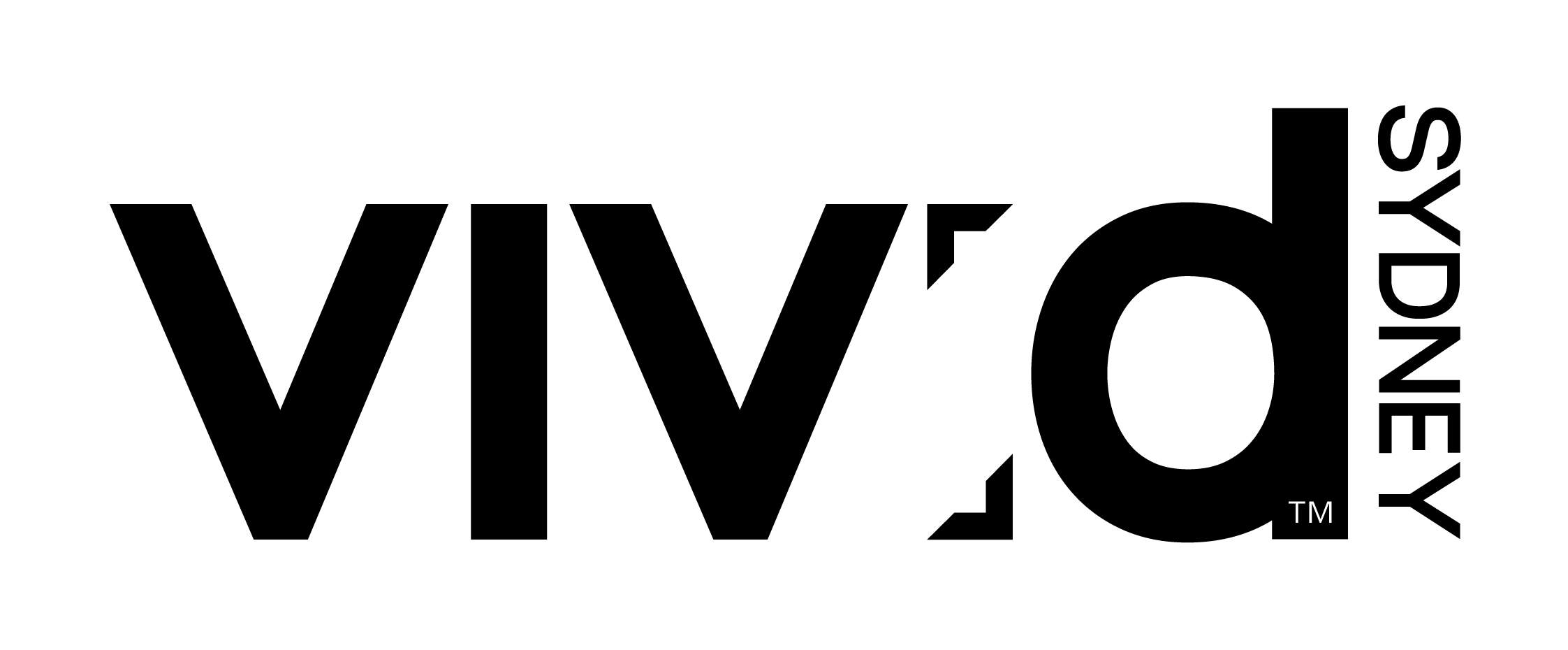 With pop-up cabaret bars, thought-provoking conversations and free live music, the 2022 run of Vivid Sydney is set to shine bright.
Vivid Sydney is always a calendar highlight and, after two consecutive cancellations, we need it more than ever. The 2022 iteration is the first festival helmed by director Gill Minervini and it promises to be bigger, better and brighter.
The famous Light Walk now stretches an impressive eight kilometres from the Sydney Opera House to Central Station, new venues have been added to the program and there are city-wide events that celebrate all that makes Sydney great through a lens of creativity.
It's practically impossible to narrow down the recommendations to just a handful of events but here are seven highlights that represent the best of Vivid Sydney 2022 and deserve a place on your hit list.
7

For the first time, Darling Harbour's Tumbalong Park is getting in on the Vivid Sydney action with the introduction of Tumbalong Nights. From Wednesday to Saturday throughout the festival, you can enjoy performances from the very heart of the Light Walk. From rising Aussie starlets like Stevan and Elsy Wameyo to established acts like Haiku Hands and Donny Benét — and long-time festival favourites like Hot Potato Band — there's a diverse array of musical talent at Tumbalong Nights in 2022, plus short film screenings on offer too. What's more, every single one of these events is completely free.

Music will start at 8pm on Wednesdays and at 7pm from Thursday to Saturday. Plus, head down with your minis a bit earlier on Saturdays for some of Australia's best acts for children as part of Vivid Kids at Tumbalong from 5pm.

6

Not only is Troye Sivan one of Australia's brightest pop stars, he's also a queer icon with a strong perspective on diversity and inclusion. At Town Hall, he'll be in conversation with Lillian Ahenkan — AKA Flex Mami, the multidisciplinary Sydney-based creative — to discuss "beauty, art and fluidity" as part of Vivid Sydney's Global Storytellers series.

Despite being only 26 years old, Sivan has been in the eye of the public since his teens — performing on TV and online from 2006 — and has spoken out about his discomfort around being singled out while also wanting to be a voice for the queer community. This layered experience forms a unique standpoint, with the creative force sure to have some fascinating insights to share in this intimate event.

5

Virtual assistants in our homes, facial recognition technology everywhere, drones throughout the skies — it's no secret that we're being watched and listened to more than ever before. None of us want our data used for nefarious purposes, but what is the true price of living in such a state of surveillance? The Ethics Centre director Dr Simon Longstaff is chairing a panel — which features AI researcher Toby Walsh, former national human rights commissioner Edward Santow and journalist and filmmaker Yaara Bou Melhem — that will attempt to answer some of the modern world's most urgent questions. Join these luminaries in The Great Hall at UTS as they share their ideas and concerns.

4

A few decades ago, marijuana becoming legal in some parts of the Western world while cigarettes were banned in public venues would have seemed unthinkable. Now, who knows what the future holds for drugs? In this panel discussion, psychoactive medicines are unpacked by Australian experts.

Professor Iain McGregor and Dr Samuel Banister work in the field of medicinal cannabis and will be drawing on the findings of their investigations into the changing stance of big pharma. The pair will be joined by Dr Margaret Ross, who is currently running the country's first clinical trial using psilocybin (found in magic mushrooms) and has views that challenge conventional medical perspectives. Chairing this 'stimulating' session is journalist and drug advocate Jenny Valentish, so prepare to have your horizons widened.

3

Audible is the world's largest creator and retailer of audiobook content, so you can be sure they know a thing or two about great stories. During Vivid Sydney, Audible is hosting three separate events with some of the city's best names in audio entertainment.

On Wednesday, June 1, former MasterChef Australia champion Adam Liaw will be speaking about how the food we cook and eat shapes the world around us. Wednesday, June 8, sees TV presenter Melissa Doyle examine how the world handles – or rather, doesn't handle – the concept of women ageing. Finally, on June 15, writer Laura Nagy and journalist Marc Fennell uncover some of pop culture's more unusual and niche trends.

2

After dinner, you're sure to need supper. Billed as "the ultimate nightcap", the Vivid Sydney Supper Club will transform Mary's Underground into a cabaret club on Friday and Saturday nights throughout the festival. Like any cabaret worth its salt, there's a wide range of entertainment disciplines on the roll call: musical theatre, dance, comedy, burlesque, jazz, DJing and more (think Mahalia Barnes with her soulful music and theatrics and singing from First Nations actress and singer Ursula Yovich).

Legendary local drag artist Trevor Ashley (pictured above) has the unenviable task of keeping all the plates spinning and, according to the Vivid Sydney website, "he'll leave the stage door ajar in case special guests drop by for an impromptu jam". Quelle intrigue!

Image: John McRae

1

Hip hop used to be associated with overt displays of machismo, but there has been a steady evolution since those days. Arguably, this advancement and modernisation is represented nowhere better than with the rise to prominence of Cakes Da Killa. Originating on New York's queer rap scene, Cakes Da Killa has earned plaudits for his fusion of hip hop, house and dance over the last decade, alongside acts such as Mykki Blanco and Le1f. With the beats from his latest album, Killa Essentials (2021), in tow, the game-changing creative's impending trip to Sydney is sure to bring an unforgettable evening to Oxford Art Factory on Friday, June 17.

Image: Ebru Yildiz
Head to the website for more information. Planned your visit already? Remember to get social and use the hashtag #vividsydney or tag Vivid Sydney in your shots.
Top image: Convergence, Mandylights (Destination NSW)
Concrete Playground Trips
Book unique getaways and adventures dreamed up by our editors