FOOD & DRINK
These Sydney Bars Are Offering Drinks for Nearly Half-Off All This Month
This June, you'll find 49 percent off drinks all across Sydney. Here's where to go and what to order.
These Sydney Bars Are Offering Drinks for Nearly Half-Off All This Month
This June, you'll find 49 percent off drinks all across Sydney. Here's where to go and what to order.
THESE SYDNEY BARS ARE OFFERING DRINKS FOR NEARLY HALF-OFF ALL THIS MONTH
in partnership with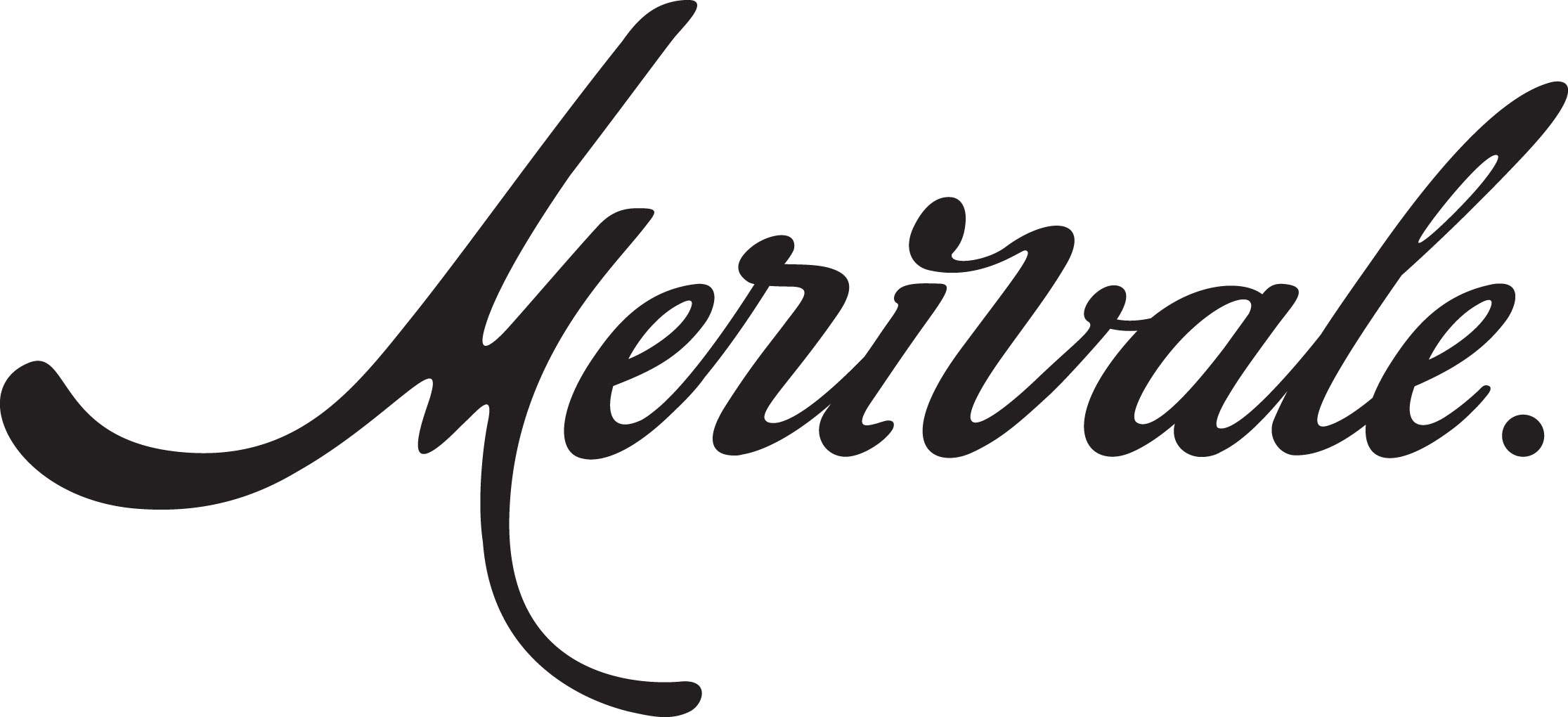 This June, you'll find 49 percent off drinks all across Sydney. Here's where to go and what to order.
Well, winter has certainly made its impending arrival known. Even before we officially started the season, we were blasted with chilly climes, making us all collectively moan about how cold it is and once again act as if we've never experienced winter before. But hold it right there. Winter is a good thing, people. It brings heaps of things to do in our fair city, and it marks the return of the best drink deal going. Nothing warms from the inside out like a nice stiff drink, especially one that costs you nearly half of what you'd usually pay. That's right, Merivale has brought back its deal offering 49 percent off drinks under $200, available from 5–7pm at nearly 40 of its venues for all of June — just because. Just because you've almost made it to the halfway point of 2019; just because you're avoiding the EOFY rush at work; just because Merivale felt like indulging Sydney's population.
With 30 days to play with, we've teamed up with the hospitality behemoth to point you toward the best spots to make the most of this very happy happy hour — regardless of your budget and location. From a teensy CBD cocktail bar pouring teensy (but strong) cocktails for just $4.08 to waterside spots serving magnums for less than a lobster, you'll have many a venue where you can take advantage of the deal. So read on and start planning all the different occasions (excuses) that'll get you out and about as winter fully settles in. Winter hibernation? Who needs it.
10

Intimate and cosy, Bar Topa can fool you into thinking that you've stepped into a small tapas bar in San Sebastian. The name is derived from topar, meaning 'to come across' and boy will you be glad you did. Come for the rustic vibes, hanging jamon, portraits of Spanish men and a long glass counter displaying the pintxos on offer; stay for the half-sized cocktails that'll cost you just $4.08 in June. Order The Marques for a sweeter version of the negroni, with the gin replaced by palo cortado sherry, or go for a classic, like a martini with olives or a twist. At less than $5 a drink, it's easy to end up sampling every drink on the menu, so make sure you line your stomach with some of the snacks on offer — you are at a tapas bar after all. Order a couple of the spinach or ham croquettes ($4 each), the buttery cuttlefish ($9) and the sauteed mushrooms topped with an egg yolk. Nestled in the ivy laneway, this one's the perfect spot to begin a romantic date after work.

Image: Nikki To.

9

Head to the Ms.G's bar when you're looking to kill some time as you wait for a table in the restaurant below. Here, the bar staff really shake up the cocktail scene with bubble tea-style sealed cocktails. They come in tangy and sweet, fruity and sweet and fresh and fruity like Don't Lychee Me Again with Wyborowa vodka, lychee puree, lime, rose, plum sake and lychee pearls ($8.16). If sealed bubble teas aren't your thing, there are also 'unpacked' cocktails — 12 to be exact, and all at just $9.18 with the 49 percent off (bar the Aperol spritz, which comes in at $8.67). Go zesty and fresh with the Karmic Root, made with turmeric-infused gin, homemade ginger syrup, fresh mint, lime and soda. If you've decided to just grab some snacks at the bar, there's a full wine menu categorised by vibe. Bottles at June prices will cost you between an ultra-cheap $26.52 to $96.90 (a pretty fair price considering the 2015 Rockford Basket Press shiraz originally costs $190). Pair the shiraz and a couple of cheeseburger spring rolls ($6 each) and live out the ultimate high-low experience.

8

Pretend it's still summer, and lap up the sun (and an array of bevvies) at The Collaroy's beachside bar. You can have the best of both seasons here as you sit metres from the sand watching the sunset warding off any winter chill with a warming mulled wine ($5.87). If you're not quite ready to accept it's winter, so mulled wine is out of the question, direct your attention to the range of pale ales all be available for under $5. Or perhaps, one last drink of the summer: the Aperol spritz for just $7.50, or better yet, a magnum of rosé ($49.98) to share with mates. Yes, you've read that right, there's a magnum for under $50. You'll also find a full sparkling and Champagne list — with all ten bottles eligible for the 49 percent discount except for the 2009 Dom Pérignon (fair) — as well as 12 vodka, gin, rum and tequila cocktails all priced at $9.18.

Image: Kopper Finch.

7

Charlie Parker's is moody, romantic and ideal for date night with its dark wood, leather and glowing candlesticks. The blooming botanicals and fresh seasonal produce make for an innovative drinks list that even the snootiest of cocktail drinkers will find interesting. Think obscure combinations that bring together savoury and sweet, tangy and rich. Find your favourite — clocking in at $10.20 each, you can afford to sample a few. There's the fig leaf cocktail with a vermouth blend, Benedictine, absinthe and olive leaf or, even more left-of-centre, the strawberry made with soy sauce, evaporated coffee, bitter orange and tonic water. Keen for wine? The most expensive (non-bubbly) bottle will cost you less than $55.

6

Once you've had your fun at Charlie Parker's venture upstairs to the bar at Fred's that mirrors the provincial style of a French farmhouse. If you're a wine buff you'll have a field day with the more obscure regions featured on the wine list. The 2017 Les Quatre Tours 'Classique' rosé ($35.70) conjures up images of lavender, olive trees and an afternoon under the sun at a fraction of an airfare price. Continue your viticulturist tour of Europe with a bottle of a red from Tuscany, like the 2017 Poggio Scalette Chianti Classico ($53.55). Finally, make sure you're really capitalising on Merivale's generosity by ordering the IGT, Marco de Bartoli Integer Zibibbo (an aromatic and floral white from Sicily) which is usually priced at $195, just below the $200 cap, meaning you'll get this special number for just $99.45.

5

If you're trying to escape the biting cold of winter, navigate your way down Abercrombie Lane to revel in the speakeasy party vibes at Prohibition era-themed Palmer & Co. This is the place to come if you like finely crafted cocktails in a true underground bar setting. The staff here truly look the part in their suspenders as they bop along to the live jazz music as they shake and swizzle cocktails. Chase the green fairy with the Fashion & Fame ($10.20), made with cognac, dry vermouth, creme de cassis, allspice and absinthe. Finally, if you're keen to really indulge then treat yourself to a bottle of Veuve Clicquot NV ($81.60, a steal when you consider the original price is $160). Need something extra to help prep yourself to conquer the cold again? Fuel up with the truffled croque monsieur with jamon and truffled mornay sauce ($20).

4

The Newport ticks all the boxes for a perfect day out — your morning coffee, your leisurely lunch and your sundowner drinks. In fact, this one is a real crowd pleaser with its multiple food outlets ensuring that there's something to tickle everyone's fancy. For the laidback low-fuss types, you'll be able to score your Furphy schooner for under $5, meaning there's plenty of cash for a neapolitan woodfired pizza (from $21). For those who need something a bit more upmarket, you can order a glass of Veuve Clicquot ($13.26) to go with half dozen of freshly shucked oysters ($21). Planning hangs with the crew? Grab a bucket of fresh Queensland tiger prawns ($33). And for those after something a little fun, a little sassy and a little different, order a Mandarin Highball cocktail with gin, mandarin, thyme and citrus to sip alongside a slice of lemon meringue pie ($6).

3

Once you hit the second half of the weekend and you're eager for a Sunday sesh, look no further than the lush Coogee Pavilion Rooftop bar. For those of you savouring the last of the summer and after something light to share with friends, the 1.5-litre Pimm's cup jug will go a long way for less at $15.30. Ordering rounds? With vodka, lychee, lime, mint and coconut water the Cravado cocktail ($9.69) is a fresh option that won't leave you with a lingering hangover on Monday. Alternatively, if you're one of the lucky few that don't have to drag yourself back to the office on Monday morning, go all out with a magnum of the 2016 Château Riotor Côtes de Provence rosé ($61.20). And since you'll be saving all that dosh on drinks, you may as well get the shared menu ($44 per person) for four people or more. With dishes like Mediterranean dips, grilled octopus, spicy chicken wings and the like, this menu will make you want to ensure you have three mates with you.

2

Whether you're looking to grab a drink before a gig at the Enmore or just feel like feasting on a banquet of Cantonese classics, you're bound to find something that satisfies at Queens Hotel in Enmore. Quench your thirst at this upmarket pub, including the upstairs bar The Smelly Goat, for knockdown prices like a White Rabbit Dark Ale for only $4.59. If you like something a bit sweeter, try the Good Morning Vietnam cocktail with spiced rum, Onyx Coffee Mr Black Espresso, Baileys and condensed milk ($9.69).  For those with top-shelf tastes but bottom shelf budgets, the 49 percent off deal means your chance has finally arrived to get your hands on those expensive wines without needing to justify it with a special occasion. Open up a 2015 Deep Woods Reserve cabernet sauvignon, practically a steal at its June price of $73.95, or hey, how about that 2008 'Grand Vintage' Moët & Chandon at $94.35.

Image: Steven Woodburn.

1

Every man and his dog (literally, bring your pooch along) will be pounding the pavement to head over to the Vic on the Park in June. An Inner West favourite, this pub offers live music, plenty o' pub grub, a basketball court and most importantly, a neighbourly spirit. Since taking over this beloved joint in late 2017, Merivale pledged to place a renewed focus on the food and they've stayed true to their promise. Since you'll only be spending $10.46 on a jug of Furphy, you can keep both your stomach and wallet full by feasting on the chicken and leek Vic Pie ($19), Balmain bug roll ($20) or eggplant schnitzel ($20).
For the whole of June from 5–7pm, Merivale is offering 49 percent off of all drinks under $200 at nearly 40 of its bars, giving us plenty of reason to get out from under the blanket and enjoy our city this winter — just because. For the full list of participating venues, visit the website. Plus, there's also a chance to win a seaplane and dining experience at Bert's.
Top image: Coogee Pavilion Rooftop.