DESIGN & STYLE
Where to Find One-of-a-Kind Gifts That'll Help Put You in Their Good Books
Get that special someone a present they'll actually love (and use).
Where to Find One-of-a-Kind Gifts That'll Help Put You in Their Good Books
Get that special someone a present they'll actually love (and use).
WHERE TO FIND ONE-OF-A-KIND GIFTS THAT'LL HELP PUT YOU IN THEIR GOOD BOOKS
in partnership with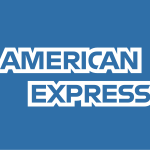 Get that special someone a present they'll actually love (and use).
Soy candle that smells nice? Done. Hipster socks? Done. Silk painted scarf? Done. It isn't easy to find a gift that hasn't been done, done, done. But, steer yourself off the beaten retail path and you'll find some surprises. How about a tote bag designed by a Sydney artist? Or a basket hand-woven in South Africa? Or a vintage tee from a 1980s band tour?
Beyond the big, multinational brands, Sydney is dotted with local shops. Owned by mavericks who spend their spare hours chasing down fun, quirky and beautiful objects, they're not just retail spaces, but paeans to independent thinking, creativity and getting outside the square. We've teamed up with American Express to find some top spots to visit when you're looking to impress someone special. These eight excellent shops will inspire your next gifting adventure — and they'll all let you pay using your American Express Card.
7

A water bottle in the shape of a notebook so it fits into your bag; a beautiful pair of reusable chopsticks; or a lamp disguised as a hardcover book. Top3 By Design in Crows Nest is the creation of owner and curator Terri Winter, who has judged several major design awards, including the Australian International and Design Discovery, Chicago. The epic range offers more than 1000 objects, but, for each type of object, there are only three — representing the very best in design. Among them is something for just about everyone, from animal lovers, eco warriors and gardeners to foodies and new parents.

Image: Trent van der Jagt.

6

In a city where it's not uncommon for small businesses to open and close within six months, The Bookshop has shown impressive stamina. It's been more than 30 years since its doors opened on Oxford Street. Since then, it's remained a favourite source of books for LGBTQI+ communities — across both Sydney and Australia. Whether you're looking for the latest in gay erotica or a classic treatise on gender theory, you'll find it, alongside stacks of fiction titles, magazines, DVDs, calendars and more. There's also a steady stream of new releases and a regular events calendar.

5

If you've got a mate in your circle with a weakness for vintage fashion, don't spend any more time trawling through eBay. You'll get the right old-school pressie at Route 66. Among the plethora of well-loved objects here are cowperson belts etched with names like 'Cherry' and 'Dub', leather fringe jackets, bandanas, floral skirts and loads of denim. Route 66 started life in 1988, on Crown Street, Surry Hills, before moving to King Street, Newtown, earlier this year. It's now open seven days a week — making it perfect for last-minute gift buying panic attacks.

4

Warning: you're highly likely to fall in love with a gift you'll want to give yourself at We Can See. But that's okay — we're sure you deserve it. Located just footsteps from the beach, this light, airy, breezy retail space is a suitably dreamy place to visit. Behind the collection are two close friends who share a passion for well-designed things. Look out for Malibu dresses hand-crocheted in Bali, rafia bags handmade in Madagascar from palm leaves and straw hats handwoven in Venezuela's Guajira Desert. Nearly every object comes with a story, so you can tell your giftee exactly where it came from.

3

There are four elements in the Sorry Thanks I Love You collection: one-of-a-kind designs, fresh flowers, gourmet food and craft beverages. So, whatever your special someone is into — or in the mood for — you can get it. Choose a striking bangle or bowl by Dinosaur Designs, a decadent eau de toilette by Astier de Villatte or an indulgent cheese (with a beer to match) made on Bruny Island, Tasmania. The flagship retail space is in the Ground Floor of the GPO Building in Martin Place, but there's also a pop-up on Level 4 of Westfield Sydney.

Image: Joey Clark.

2

If the giftee in question is a keen traveller — the type who always seems to be heading to some exotic destination — then chances are you'll find something at The Wanderers Travel Co. This Sutherland-based label is dedicated to jetsetters and, more specifically, those who like the finer aspects of travel, like luxury hotels, good restaurants and slick cocktail bars. You're bound to stumble across something among the stunning handbags, stylish passport covers, cool leather jackets and travel shoes perfect for some villa on Lake Como.

1

As the name suggests, Courtesy of the Artist feels more like an art gallery than a shop. Every display cabinet in this magnificent shop in the Strand Arcade holds a handpicked selection of jewellery and objects. And every item is made by a contemporary Australian artist. What you might not expect is that you don't need to be afraid of the price tag. Sure, there are some items worth a cool $10,000, but there are also some at the very reasonable 100 buck mark. Courtesy of the Artist also holds openings and exhibitions that focus on particular themes, materials and artists.

Image: Kimberley Low.
Love where you live and shop small to support the local stores that make Sydney so great. To learn about American Express and the Shop Small initiative, visit here. Then, head this way to find more must-visit spots around Sydney.
Top image: Trent van der Jagt.