Cross-Pollination and 'Making Now': What You Can Expect at These Four Stand-Out Sydney Design Week Events
Sydney's annual week-long design festival is back this September with a bumper lineup — and we had a chat with four industry insiders to get a look inside.
in partnership with

After three years, Sydney Design Week — the flagship design program conceptualised by the Powerhouse — is back with a plethora of experiences for art and design lovers across the country. And, for the first time ever, all events are IRL. Scheduled to run from Thursday, September 15 to Thursday, September 22, the event will take over a wide range of venues, including the Ace Hotel, Powerhouse Ultimo and Western Sydney University.
Themed 'Making Now', the festival has curated a lineup of seasoned designers and makers, who have all worked to redefine the design scene. Revealing the amount of cross-pollination that happens in creative industries, expect to go deep on an array of topics at panels, workshops and exhibits.
The offering in its entirety is worth your keen attention but, together with the Powerhouse, we caught up with four industry insiders to get the low down on four stand-out events to get yourself to this week.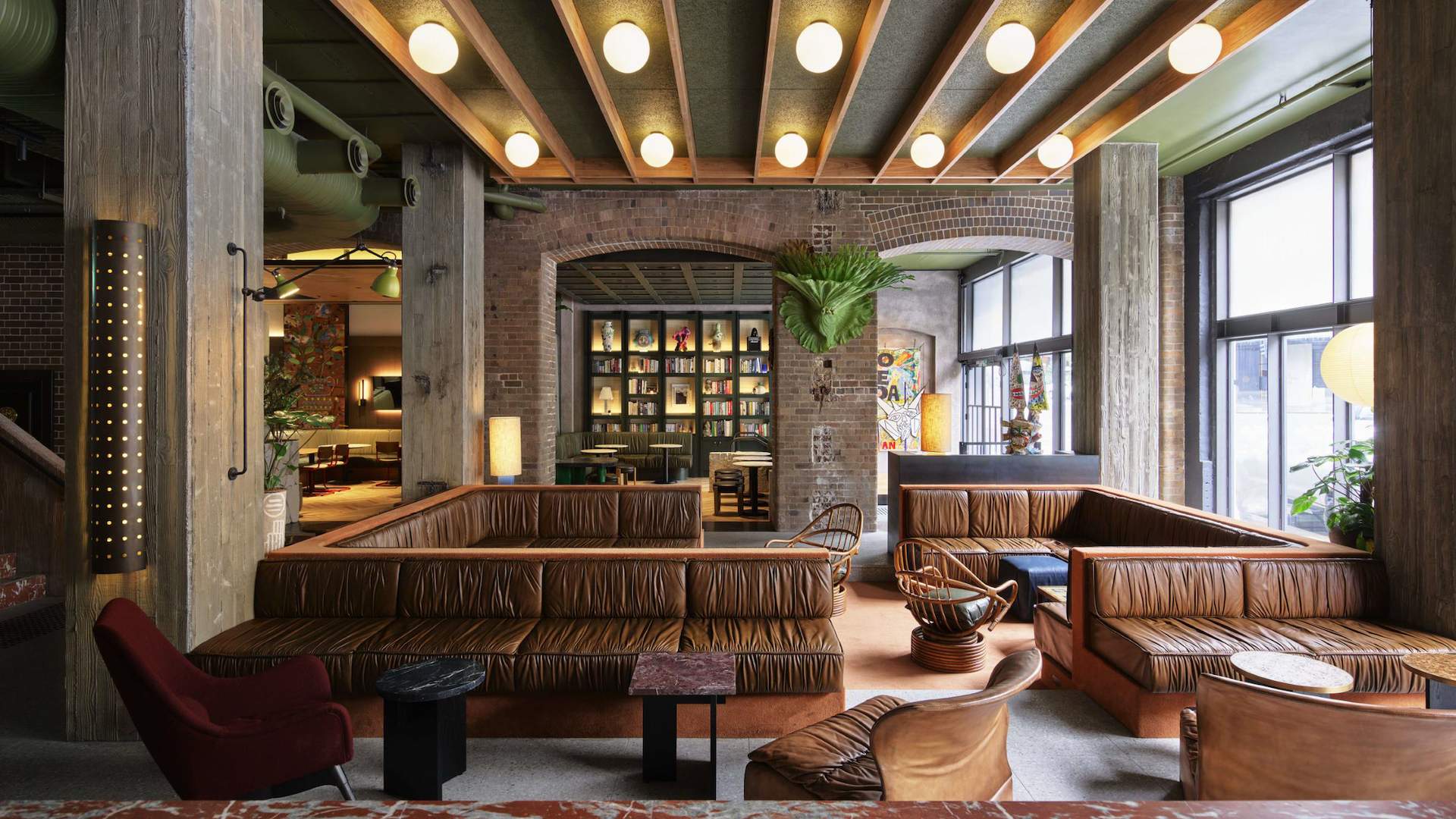 DESIGNER MAKERS with Elliat Rich
Designer Makers, the session hosted by interiors, architecture and design journalist Karen McCartney, invites a panel of creative experts to touch upon the evolution of design (which has been incredible). Alice Springs-based product, furniture and exhibition designer Elliat Rich is one such expert. "It's an interesting time to be a designer", she comments. "The increased interest in process and some dissolving of the modernist aesthetic means that experimentation — and risk — has an accepted value."
"Not being dedicated to one material or process means I can 'designer-make' things without knowing how they'll end up," Rich explains.
It's true that multidisciplinary creatives are reimagining the concept of art. Joining Rich in this session are interior designer David Flack of Flack Studio, Powerhouse Creative Industries resident Nell, and sculptor Sanné Mestrom, offering avid art and design lovers insight into pre- and post-industrial creativity and the individual creative practice of each panelist.
Rich also has Tones of Shimmer — a collection of lights which exemplifies the above sentiment — on show at both Powerhouse and Eddy Multi Space. Of the installation, she says: "I hope people take away the intention to find more time to offer attention to the remarkable shimmering that they might not have realised they're a part of."
Designer Makers is on at Ace Hotel on Friday, September 16 at 3pm. Head to the website to join the waitlist.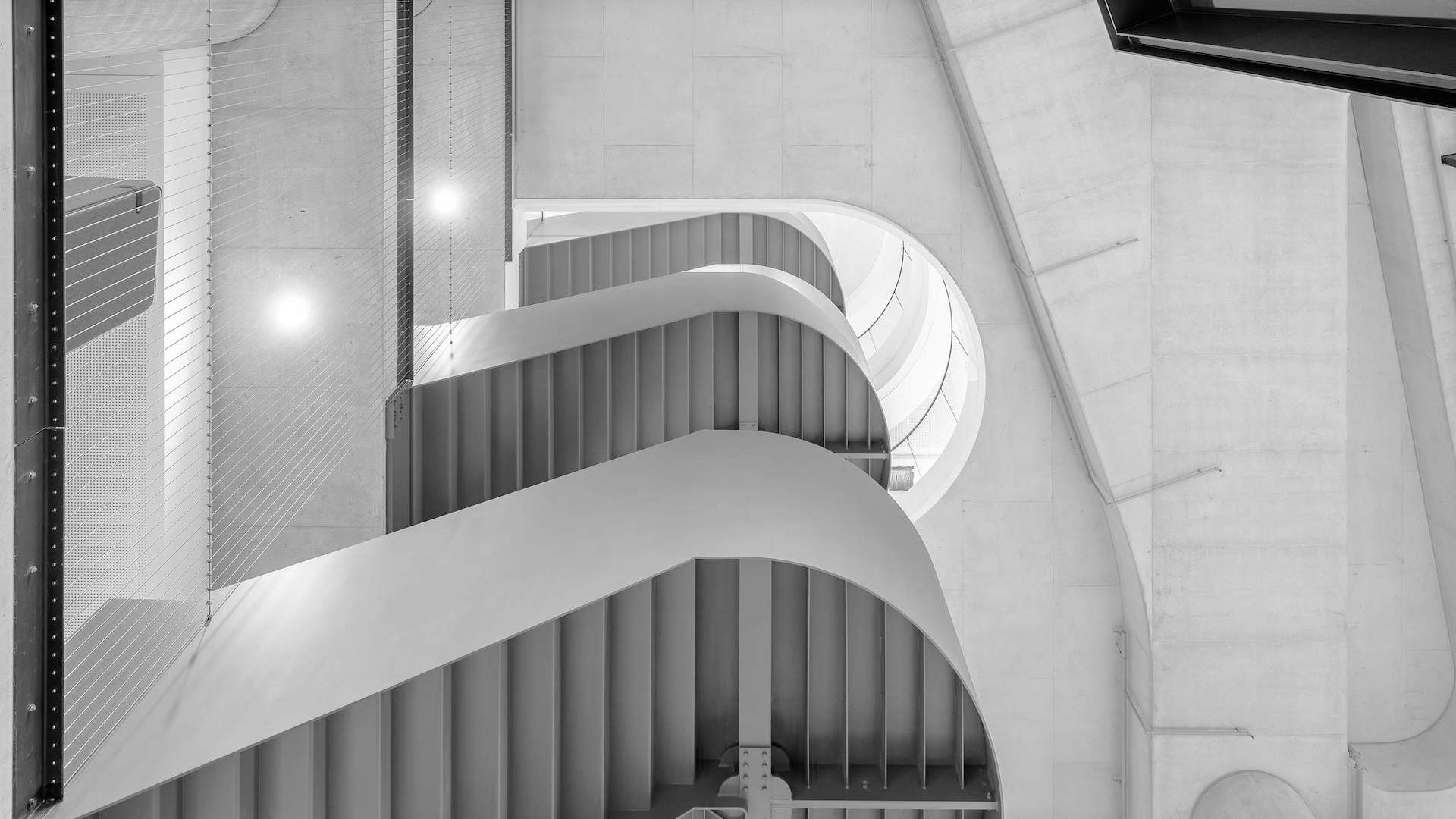 MADE IN WESTERN SYDNEY with Dr Katrina Sandbach
Inspired by designer and academic Dr Katrina Sandbach's project Creative West — an initiative that maps creative practice and cultural production in Western Sydney — Made in Western Sydney presents a conversation with ground-breaking designers from a span of fields. With perspectives offered from photography, video, new media, urban art and fashion design, and a considered focus on different backgrounds and cultures, this event has made a mission of celebrating collaboration and the varied influences that go into artistic works.
"You'll hear about some of [the panellists'] recent projects, how being in Western Sydney impacts their practice and what's on the horizon for creatives in the West," Dr Sandbach shares with Concrete Playground. "Creatives in Western Sydney aren't new or emerging: we have a history of ingenuity that many people outside of the area aren't aware of. I hope that people walk away inspired and curious to find out more."
Artist Hayley Pigram, multi-disciplinary designer Ginan Tabbouch, photographer Liza Moscatelli, creative director Luke Beeton, and art director Matt Wilson are the talented creatives on the bill and Dr Sandbach herself will be hosting.
Made in Western Sydney is on at the Western Sydney University Hub on Saturday, September 17 at 4.15pm. Head to the website to grab your tickets.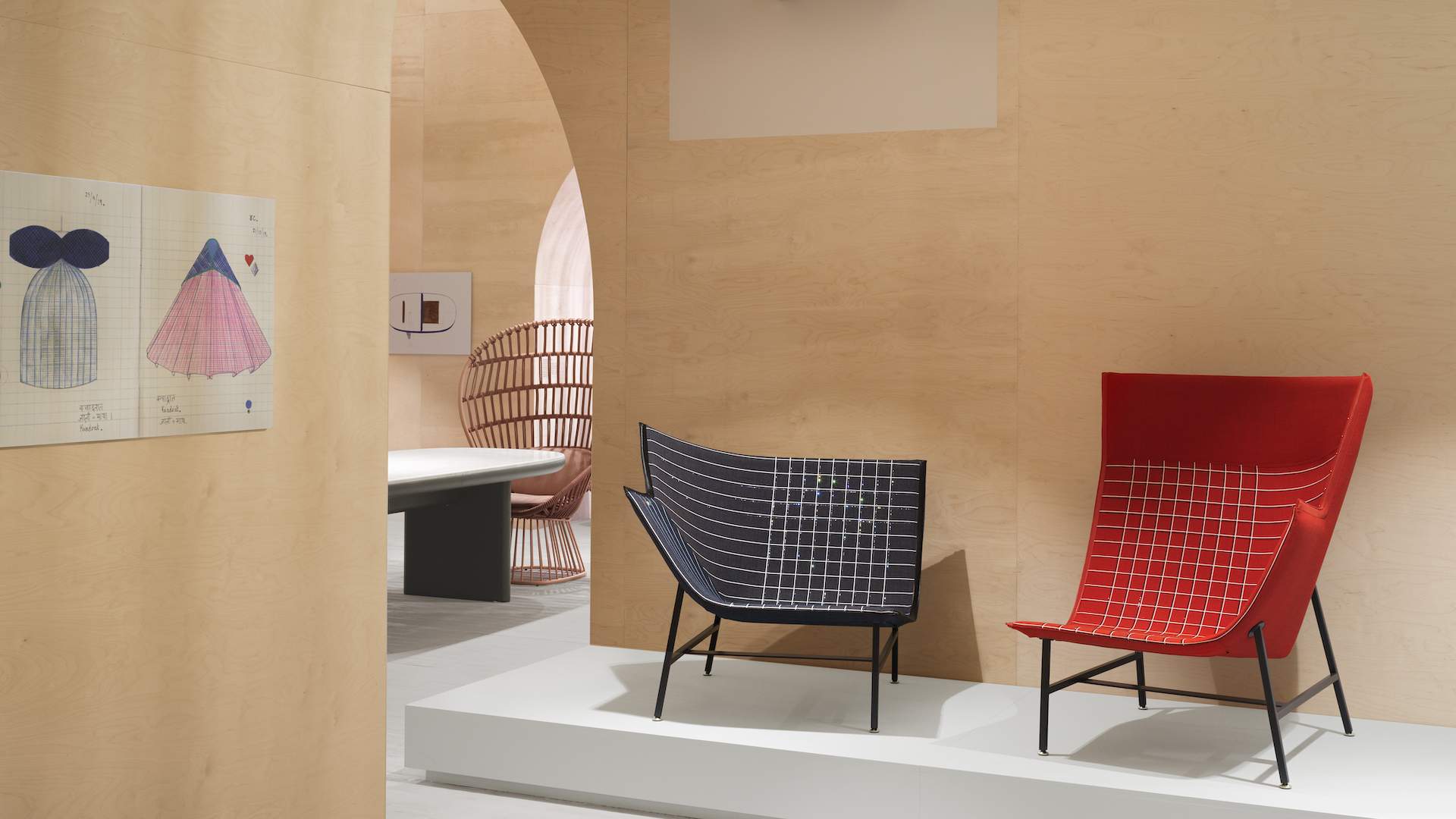 MAKING PAPER PLANES CHAIRS with Sarah Langley
Calling all design enthusiasts (though, that's probably why you're here)! Making Paper Planes Chairs is the hands-on workshop giving you the opportunity to put your skills to the test. Presented by Mobilia, in collaboration with famed furniture company Moroso and textile design studio Kvadrat Maharam, the 90-minute experience will have attendees creating their own mini iteration of Moroso's gravity-defying 'Paper Planes' armchair maquette.
The design was originally created by Nipa Doshi (pictured in the top article image) and Jonathan Levien of London-based studio Dosi Levien, using fabrics from Kvadrat Maharam. "We thought it would be fitting to host a series of workshops that allowed design enthusiasts to engage with a Doshi Levien masterpiece," shares Sarah Langley, marketing manager at Mobilia. "Moroso and Kvadrat [Maharam] have run similar workshops with leading design identities globally, so it's exciting to be bringing the concept to Australia."
The workshop will be graced by a panel of judges — Nipa Doshi, Mobilia's Salvatore Fazzari, Sydney Design Week creative director Stephen Todd and Powerhouse's senior curator of design and architecture Keinton Butler. The all-star cast will decide among themselves on a winning chair, with the attending maker receiving an original Paper Planes Chair (worth $7000).
There's a session especially for teens, too.
Making Paper Planes Chairs is on at the Powerhouse Museum on Saturday, September 17 (12pm and 2.30pm sessions), and Sunday, September 18 at 10am (for ages 12–17). Head to the website to grab your $10 ticket.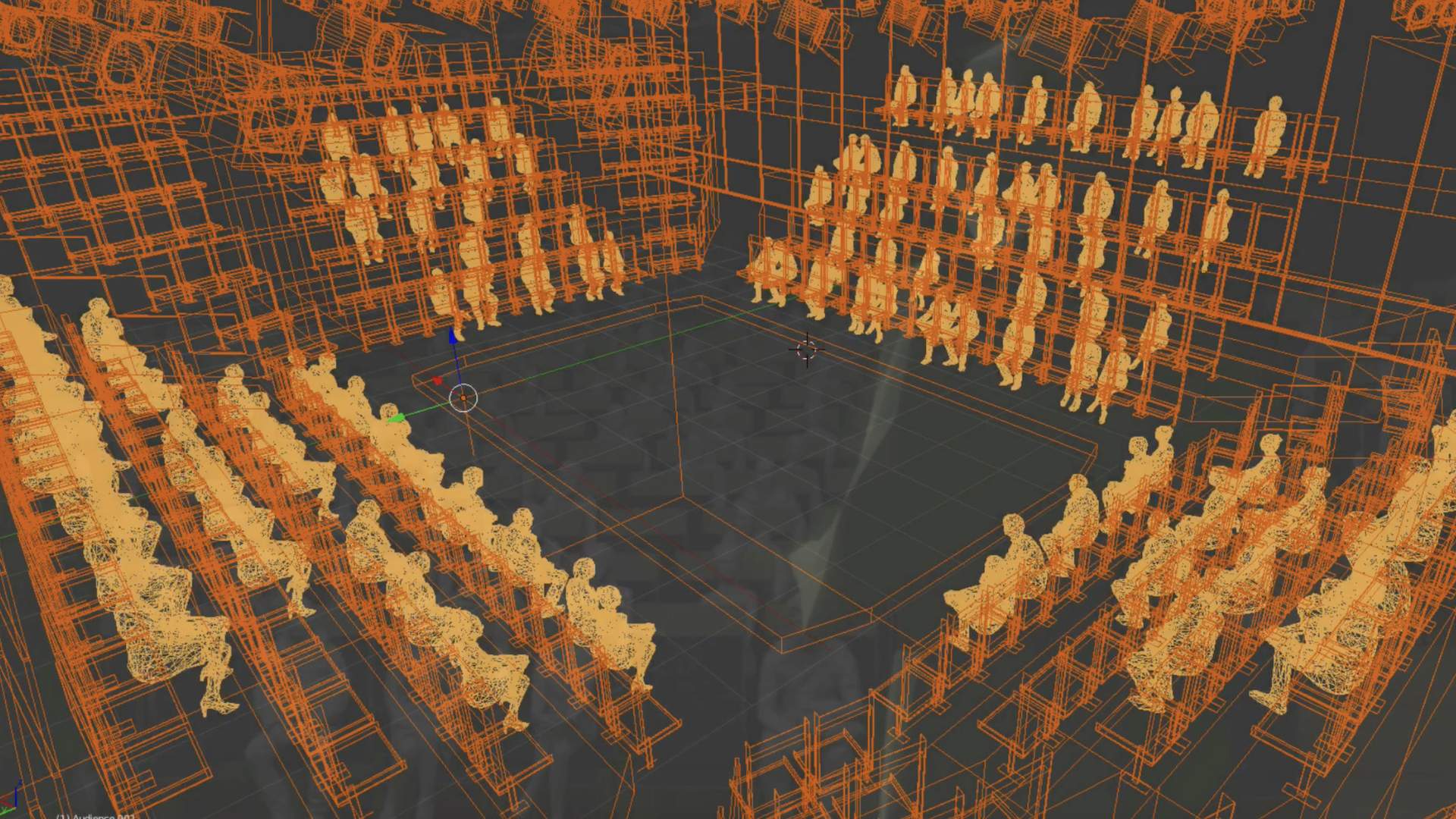 MAKING THEATRE with Dr Susanne Thurow
UNSW is taking the idea of interactive design to the next level with its 360° three-dimensional cinema AVIE in Kensington. The main draw card? It allows users (like Sydney Theatre Company) to visualise sets at a completely immersive, cinematic scale. And Making Theatre is the Sydney Design Week session that gives you a look inside.
"Visitors will be able to step into a stunningly meticulous virtual reconstruction of Sydney Theatre Company's new Wharf Complex," explains Dr Susanne Thurow, deputy director at the iCinema Centre. "They'll experience its modular architecture from intimate and surprising angles as they witness a production design evolving before their very eyes."
This new platform is born from the idea of leveraging the progress seen in interactive systems and immersive aesthetics, specifically for the performing arts and design fields.
Award-winning production designer Michael Scott-Mitchell will be hosting the workshop, which offers the chance to adjust your designed space's parameters (like size, texture and colour) in real time — "everything from initial experimentation blocking of space to the refined-textured final space," according to Dr Thurow.
Scott-Mitchell will also walk guests through his creative process and "explain how he draws on new technologies to bring together the many elements flowing into his sophisticated multi-layered works," Dr Thurow tells Concrete Playground.
Making Theatre is on at the iCinema Centre from 10am–1.45pm on Thursday, September 15 and Friday, September 16. Head to the website to grab your $10 ticket.
Sydney Design Week is on across Sydney venues from Thursday, September 15 to Thursday, September 22. Head to the website for more info and the full lineup.
Concrete Playground Trips
Book unique getaways and adventures dreamed up by our editors