Barangaroo Is Set to Score a Huge Two-Hectare Waterfront Park and a New Cultural Precinct
Here's what the final stage of Barangaroo will look like — complete with plenty of parkland, plus a new cultural and lifestyle destination.
No longer just a disused container terminal hogging a prime harbourside spot, Barangaroo has morphed into many things. At Barangaroo South, it's a retail, commercial and residential precinct. Thanks to Barangaroo Reserve, it boasts six hectares filled with trails, walks, coves and picnic spots. And, when Central Barangaroo kicks into gear, it'll feature even more of the above. Two key things in the works: a two-hectare waterfront park, plus a new cultural and lifestyle precinct.
Aqualand, the developer tasked with bringing Central Barangaroo to fruition by the New South Wales Government — under a signed Project Development Agreement to deliver the final piece in the Barangaroo puzzle — has just unveiled its plans for the area, with adding more public space to Sydney a big feature. Indeed, when that aforementioned park opens, it'll see more than half of Barangaroo filled with accessible public areas.
The new lifestyle and cultural precinct will pop up at Nawi Cove, to enliven the Barangaroo Cutaway, and also connect with Millers Point, Walsh Bay and The Rocks. Exactly what that'll entail hasn't been revealed, but the aim is to turn Central Barangaroo into a mixed-use spot with plenty to do by day or at night, including cultural experiences.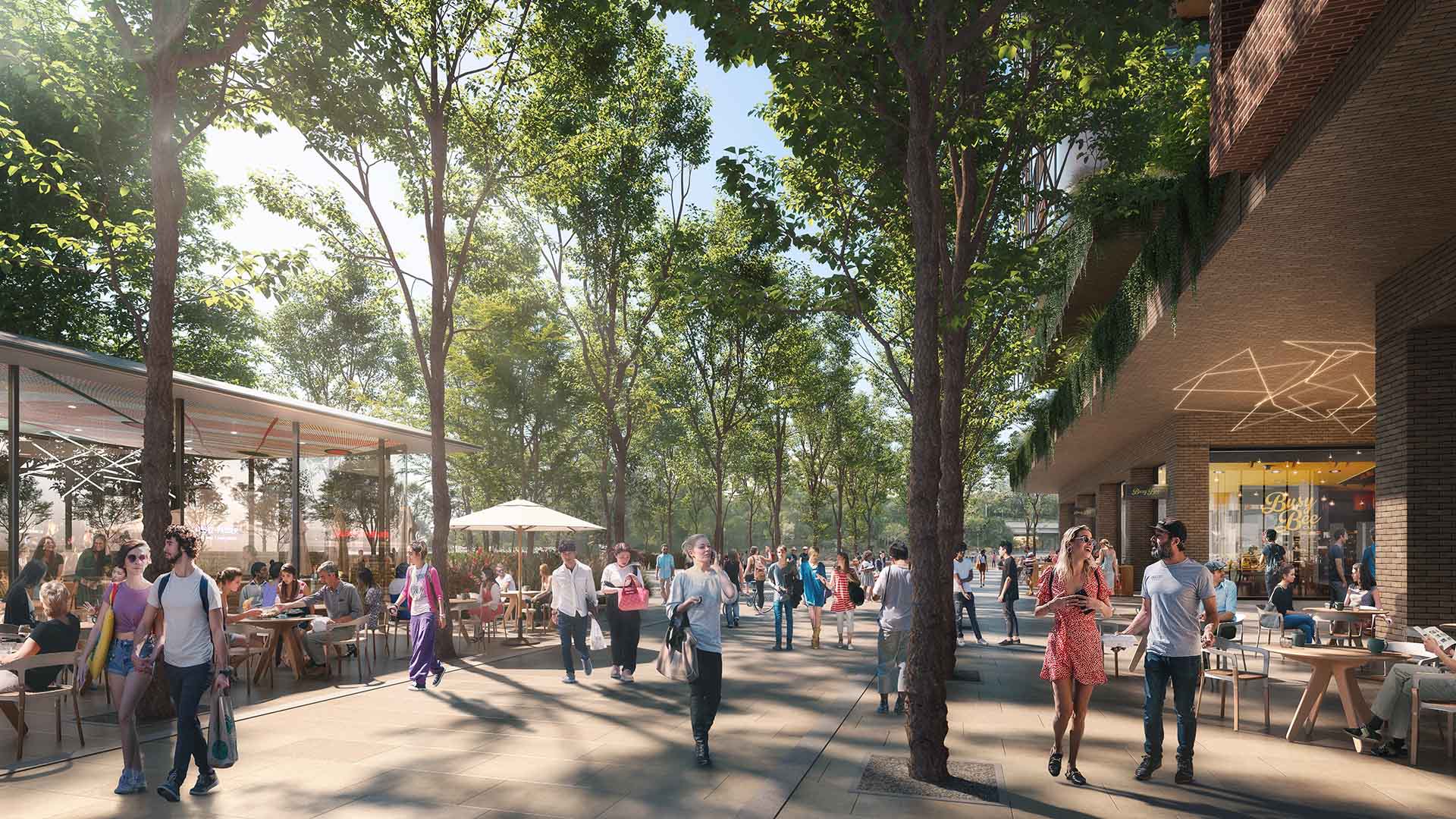 Also on the agenda: campus-style offices by the waterfront park, residential apartments with killer views of the Harbour Bridge and Opera House, and a retail offering overseen by Scentre Group that spans fashion, dining, entertainment, leisure and technology. Again, the plans are short on specifics, but they paint a picture of a one-stop locale for shopping, eating, working, living and hanging out, all by Sydney's western harbour foreshore.
"Our goal is to create a truly exceptional precinct that is beautiful, welcoming to all, with a variety of well-designed indoor and outdoor public spaces that can be enjoyed at all times of the year," explained Aqualand Project Director Rod McCoy.
That mission also spans adding a new metro station to make the area more accessible to folks from all around Greater Sydney, plus new ferry wharves and new pedestrian links — again linking to Millers Point, Walsh Bay and The Rocks, as well as through Wynyard Walk and Gas Lane.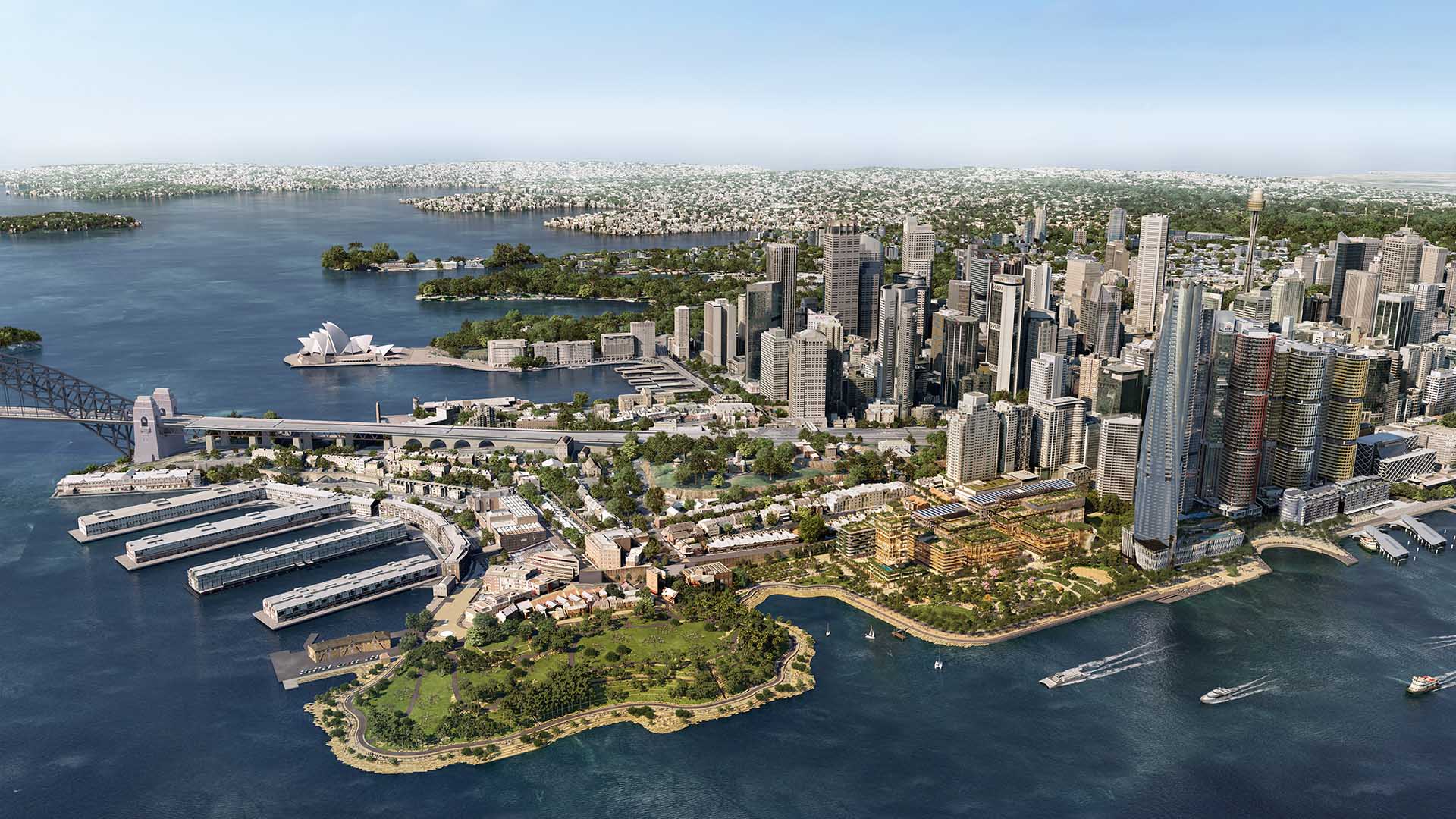 Doing the honours, design-wise: Aussie architects Durbach Block Jaggers, Smart Design Studio and John Wardle Architects, alongside David Chipperfield Architects from London. As for the ground-level and lower-ground retail space, that's all via Scentre Group.
Exactly when Sydneysiders can expect the most of Central Barangaroo hasn't been revealed as yet; however, Aqualand expects the NSW Department of Planning and Environment to put the planning application public exhibition in the near future.
For more information about the area, head to the Barangaroo website.
Published on April 27, 2022 by Sarah Ward