Barangaroo Foreshore Walk Now Spans 11 Kilometres From Woolloomooloo to the Anzac Bridge
With the opening of the final 300-metre stretch, the harbourside walkway is now complete.
Since long before holidaying in our own backyards and socialising outdoors as much as possible became the status quo, Sydney has been a mighty fine city to see via foot. You can mosey around in general, or you can put one foot in front of the other near the water — and now you can also stroll the entire 11 kilometres that makes up the Barangaroo foreshore walk, too.
Being able to wander along this part of the harbour isn't new, but it has just received a pivotal upgrade thanks to the opening of a just-added 300-metre walkway. Launched this week, on Monday, April 12, it's the very last piece of the walk. So, you can now meander from Woolloomooloo to the Anzac Bridge without stopping. You'll also be stepping along a spot that was once completely inaccessible to Sydneysiders.
The new curved path hugs the harbour, spans 15 metres in width and turns the new section into a tree-lined boulevard, with landscape architect Peter Walker — who also worked on Barangaroo Reserve — behind the design.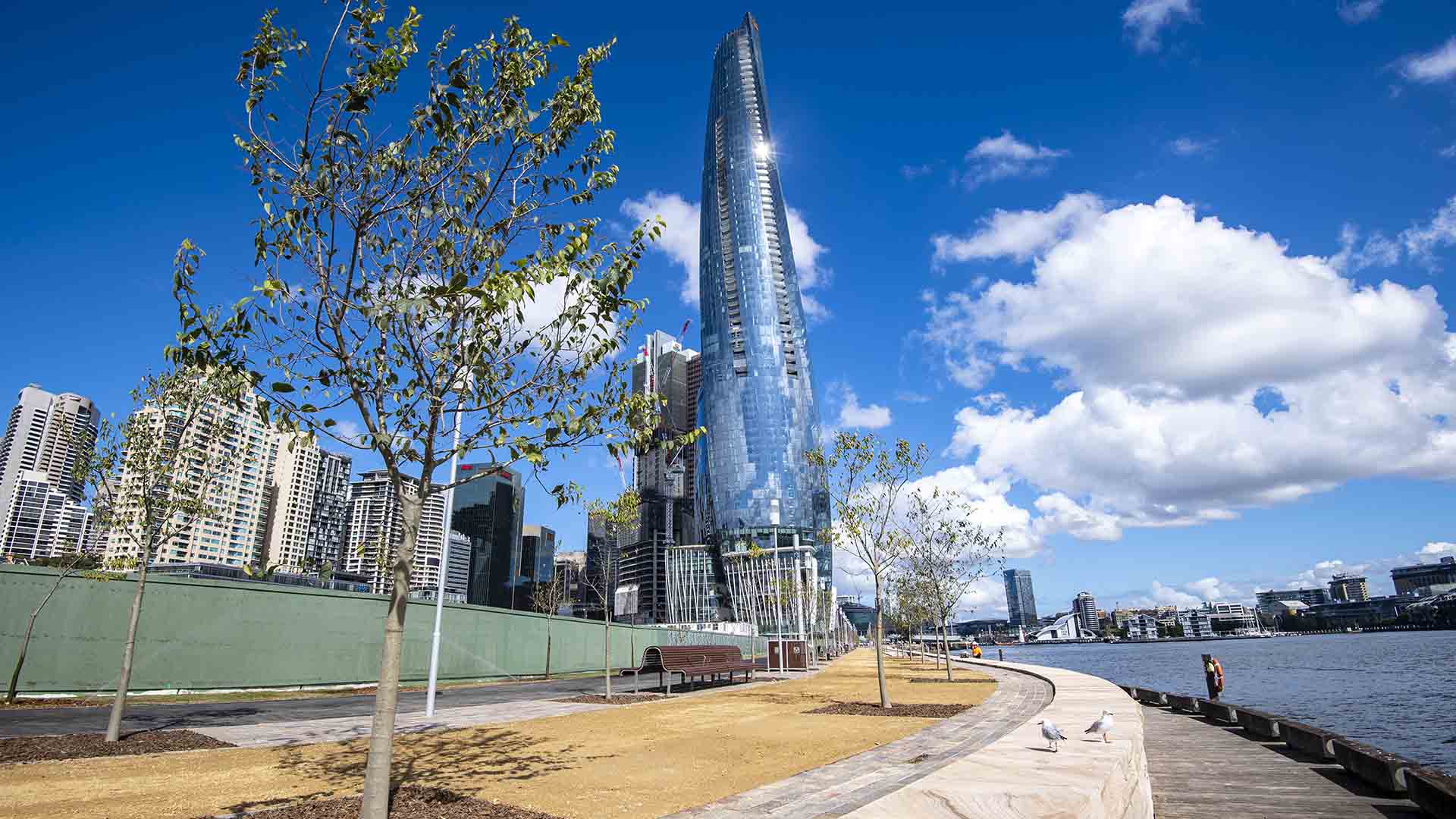 Completing the lengthy walk, the new stretch of path follows last year's new amphitheatre-style boardwalk at Waterman's Cove — which extended the Wulugul Walk that runs along The Streets of Barangaroo's 13 eateries.
Come late 2022, the Waterman's Cove part of Barangaroo foreshore will also welcome a pavilion made from recycled Sydney oyster shells, which'll make quite an eye-catching addition to your future strolls, jogs and bike rides.
The full Barangaroo foreshore walk is now open, stretching from Woolloomooloo to the Anzac Bridge. For more information about the area, head to the Barangaroo website.