Ten Modern Beach Chairs for People Who Don't Have Time for Sand
From design-chic teak to the all-time classic banana lounge, there's a beach chair to suit every style.
There's something about spending a long lazy summer day at the beach that just can't be beat. Some of our overseas friends have got this down to a fine art — think beach chairs and shady umbrellas set up ready and waiting on the white sand of a Brazilian beach, with caipirinhas and coconuts served up from the little stalls dotting the shoreline.
But fear not! Although we're a little short on beach bars (except this one), back in Australia we've perfected beach luxury, BYO-style. Here are our ten favourite beach chairs to bring along with you to your favourite sandy spot, whether it's on the grassy knoll at North Bondi, on a buzzing Gold Coast main beach, Victoria's quaint Brighton Beach or a tiny secret beach at the mouth of the Hawkesbury.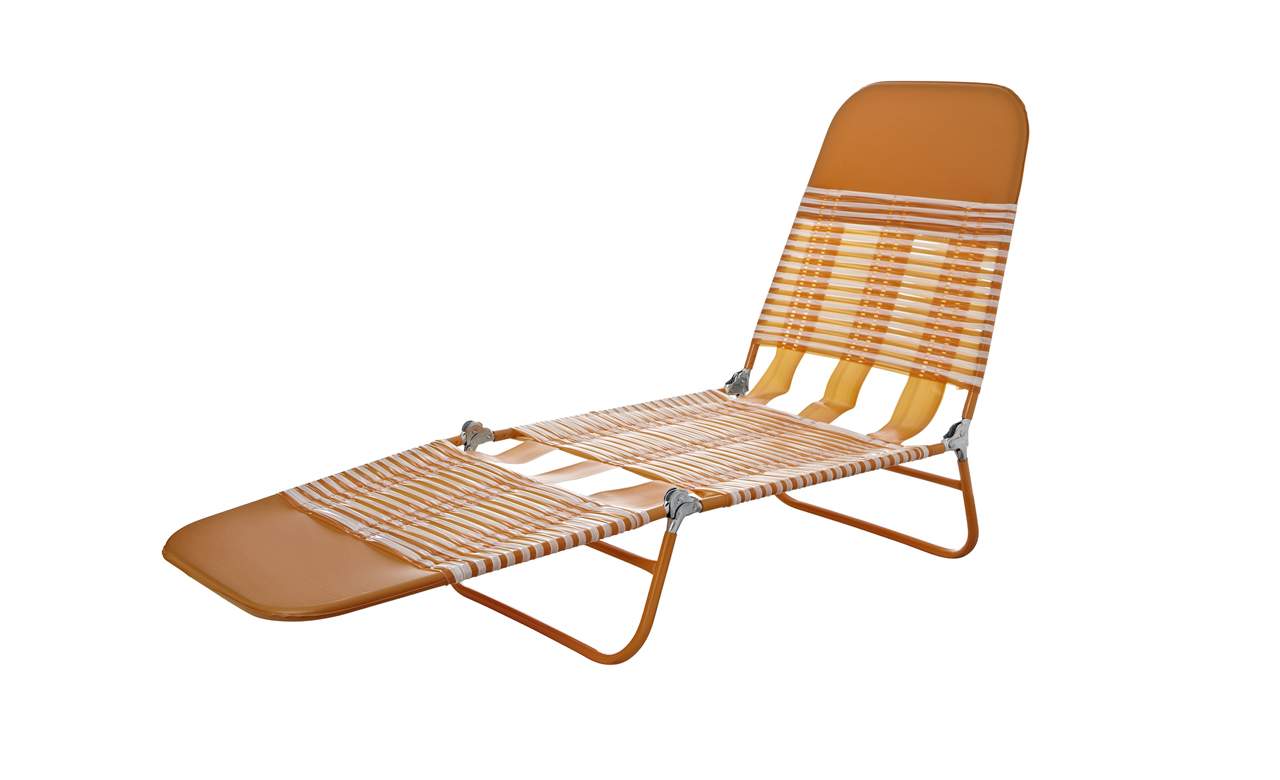 We couldn't resist. No list of beach chairs would be complete without the humble banana lounge. They'll take you to the sand, to the park, and all the way back to those memories of the days before water restrictions when you plonked one under the sprinklers in the backyard. You can even pull them out for sleepovers. Inexpensive, functional, iconic... and don't forget they fold flat for easy storage with that familiar 'click-click'.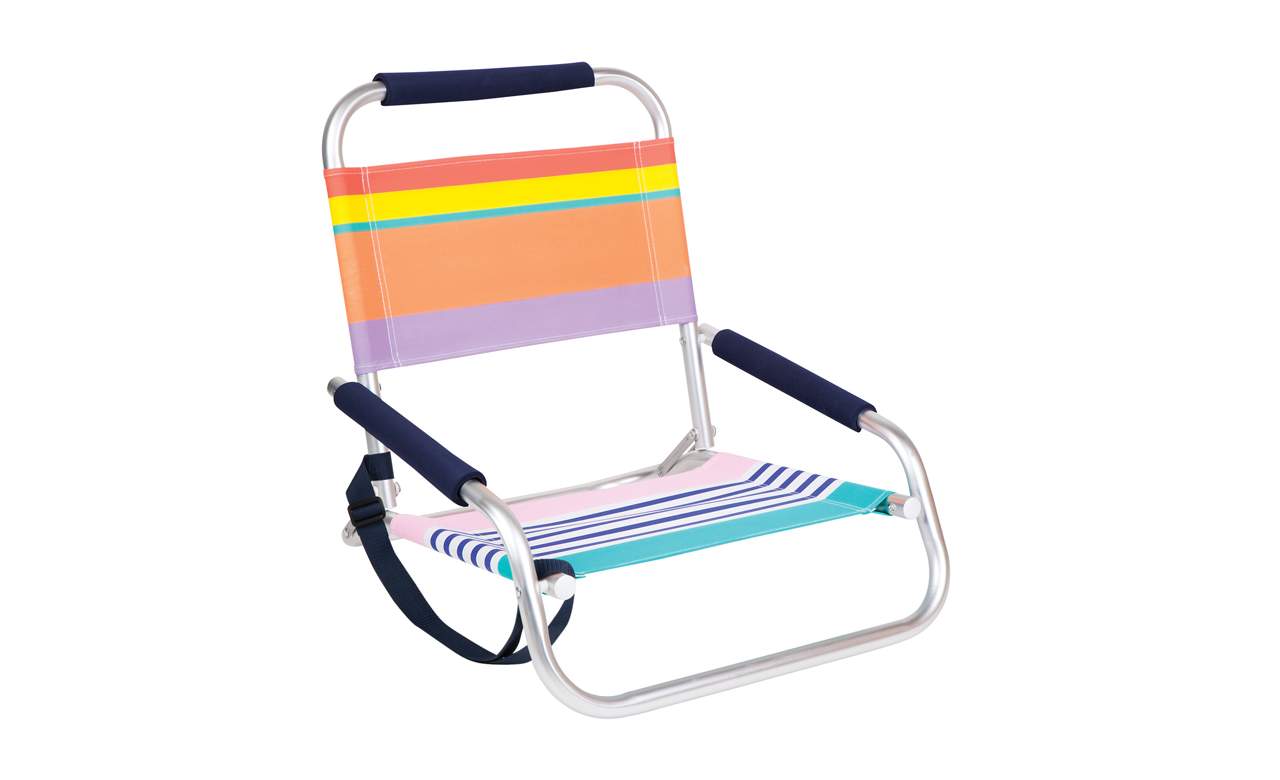 Modern comfort, lightweight portability and a retro-inspired colourful print? This chair ticks a lot of boxes for seaside adventuring. As well as that, being from the clever people at Sunny Life, you can even find a beach umbrella or towel to complement your chair. But it's not just about looks — this chair has a handy pocket providing a place to stash your valuables. And see that strap? That makes for easy carrying without bumping aluminium poles all over your shoulder.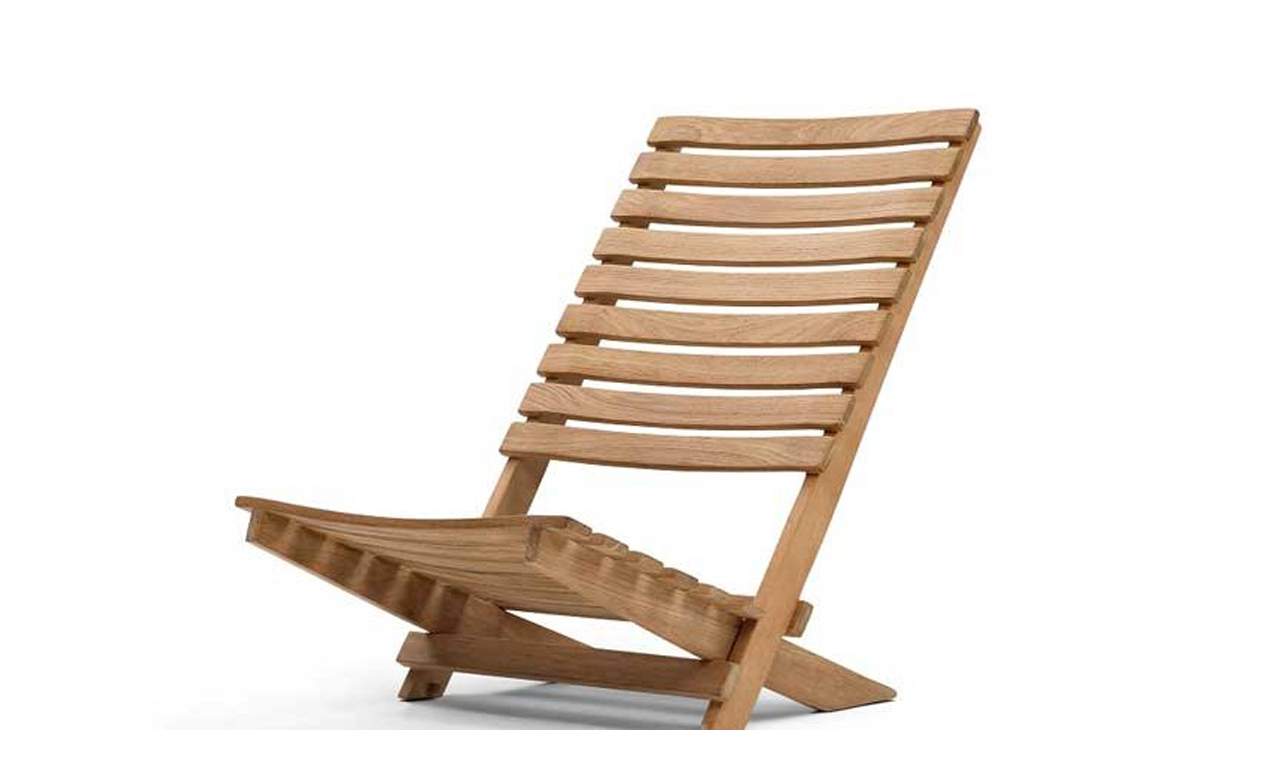 We know teak is pretty — Danish mid-century furniture sure taught us that. But did you know this tropical hardwood also has a number of special properties that make it an excellent outdoor material? A high oil and rubber content make it naturally weatherproof, it's strong, and with a little love and recent finishing is easily cleaned. This teak beach chair will let you bring all those perks to the beach, in a fetching Danish design. If you're into your eco-credentials and a bit wary of tropical hardwoods, check out this bamboo option, and the recycled number below.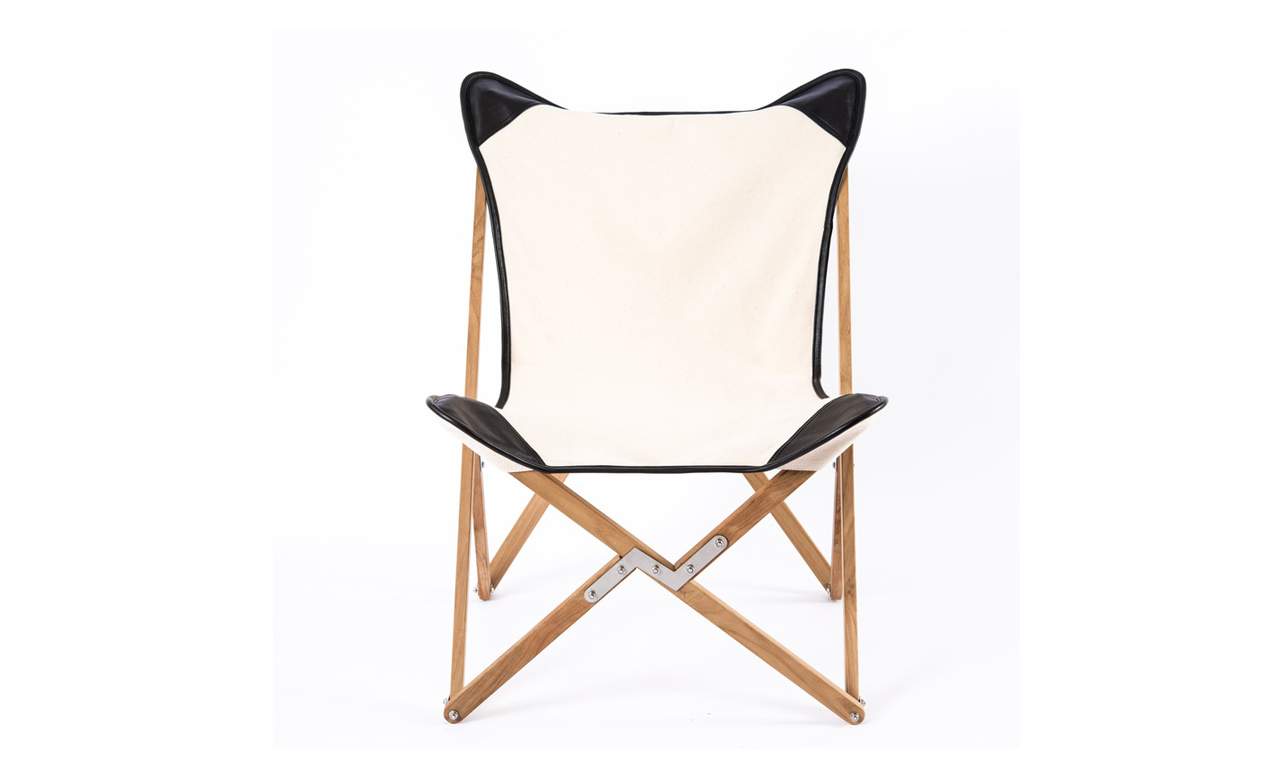 With lush covers to choose from including black and white cowhide, leather, cotton canvas and even kangaroo, Muumuu Design makes each of their stunner folding chairs by hand right in Sydney. Featuring sustainable marine-grade plywood frames and hand-finished with either a stain or clear protective finish, they're designed to last, as well as look good. The Tripolina design was first patented in 1877, and has been popular as a campaign or safari chair ever since. This is a chair with a pretty long history — and it's had a modern update thanks to the folks at Muumuu Design. Check out their full range.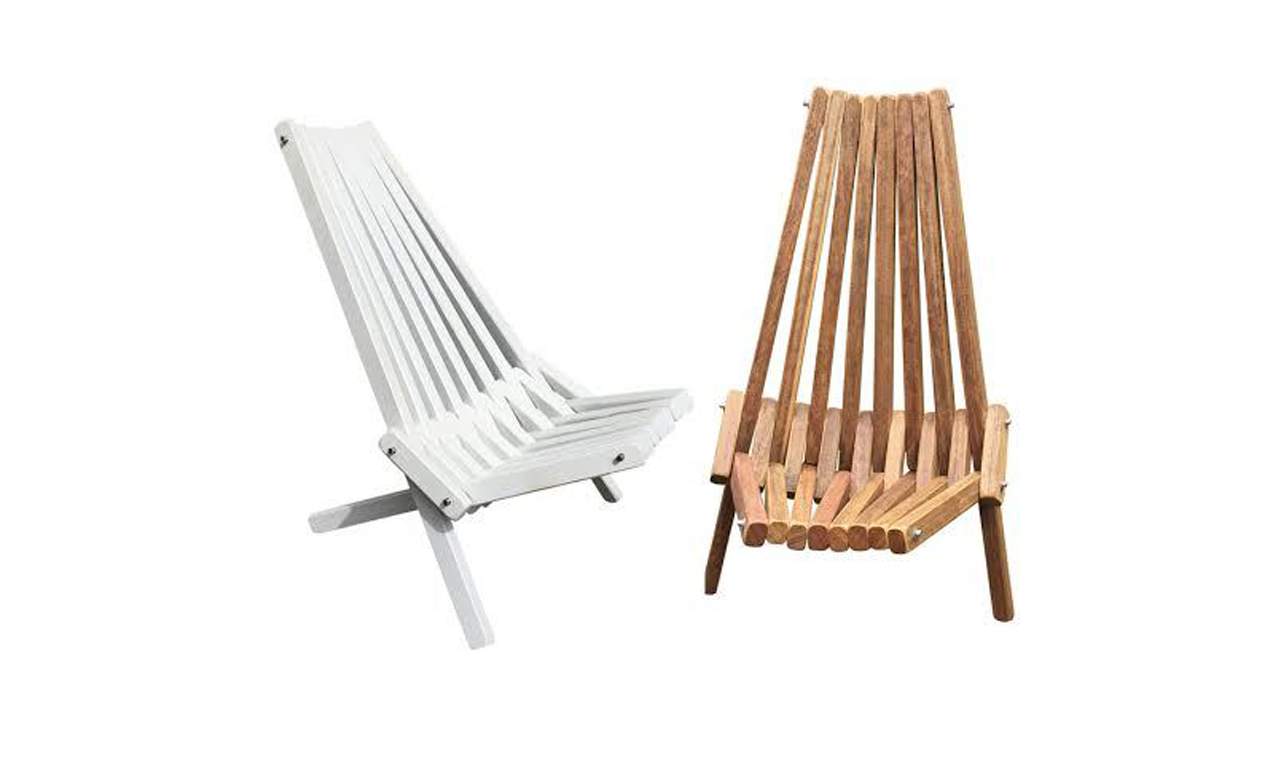 We love a good folding deck chair. Especially when they're locally made and recycled, like this chair from Ecochic. Handmade out of recycled Australian hardwood, these chairs come in natural or white. As well as being made-to-order, they're made to last — right down to the stainless steel screws and bolts. Ecochic are on a bit of a mission to make eco-friendly furniture available to people around Australia, whether or not they have access to a store. That means they keep their shipping fees as low as possible. You can check out their eco credentials here.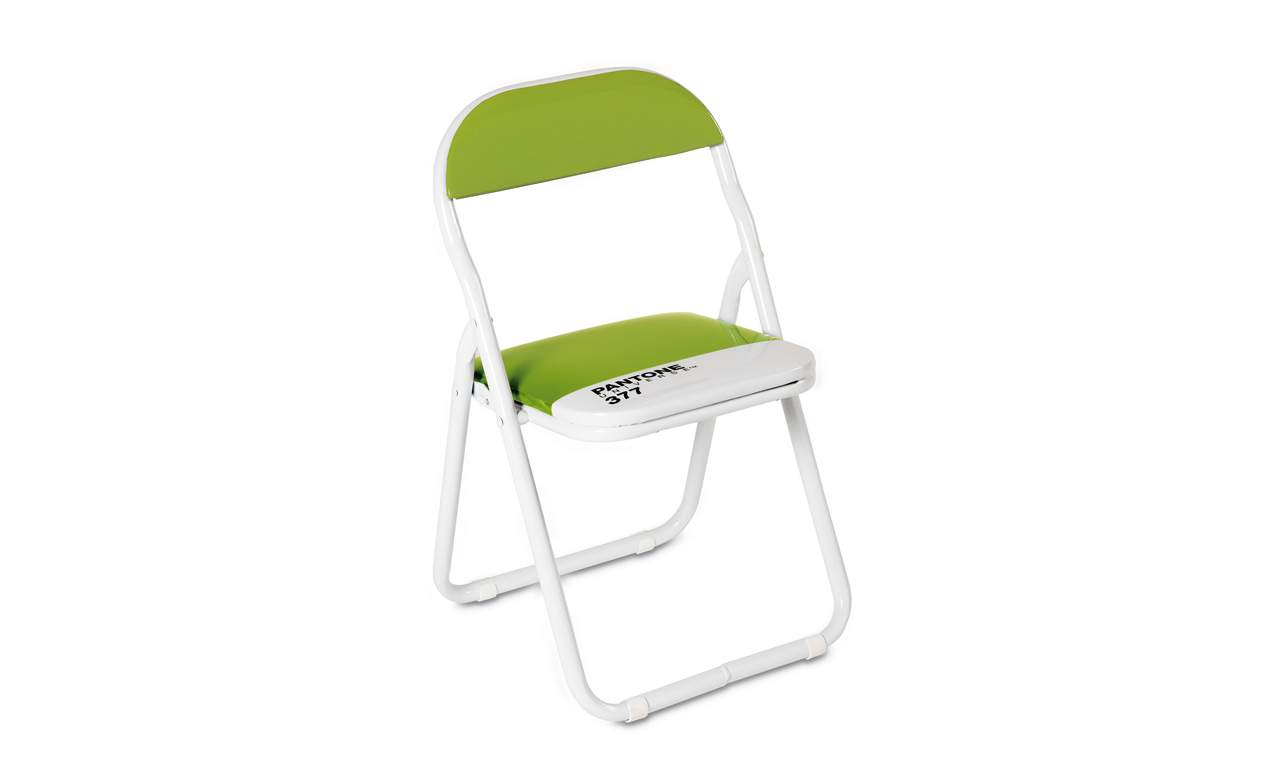 Introducing Seletti, the company bringing Pantone to the beach. Their range of folding chairs are available in those familiar colours loved by many a design aficionado. Team up with your friends and see what colour palette works best for your beach times this summer.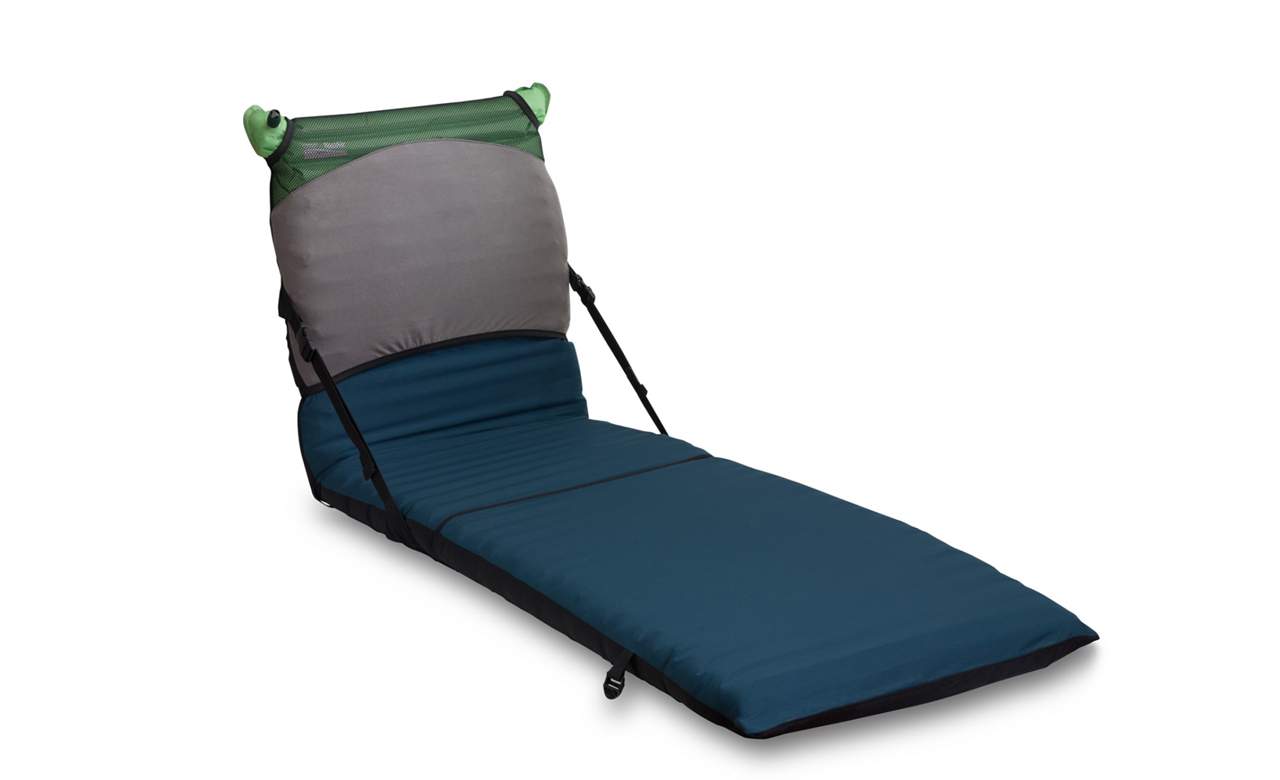 Next on the lounging front is this cleverly designed number from Thermarest. Known for their top-notch sleeping mats, if you do already have a Thermarest packed away for your outdoor adventures, all you need is the Trekker Lounge chair to convert your mat into a lounge chair fit for the beach. It's pretty clever, and as a bonus it's super lightweight which means it can see you from the beach to the bush, if you're planning some summer hiking too (or both, if you're lucky enough to be hiking to a secret beach somewhere).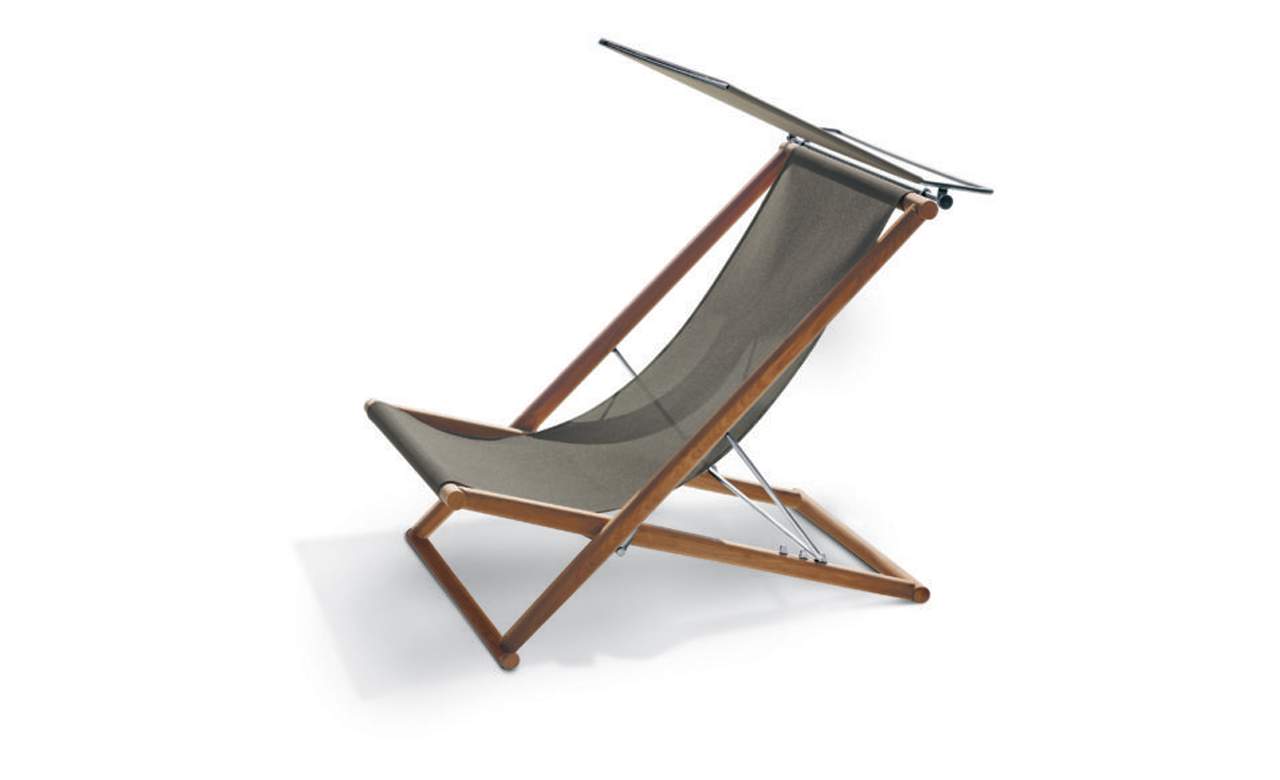 Last but not least, check this one for style. Designed by Gordon Guillaumier for RODA, the lovely lines of this chair are perfectly complemented by its matching footstool. The chair features a teak frame, and the little capote (that's the shade sail) means this is another super comfortable, shady chair to kick back in. All that's missing from this picture is some kind of delicious cool drink, and maybe one of Sydney's cracker sunsets after a day at the beach.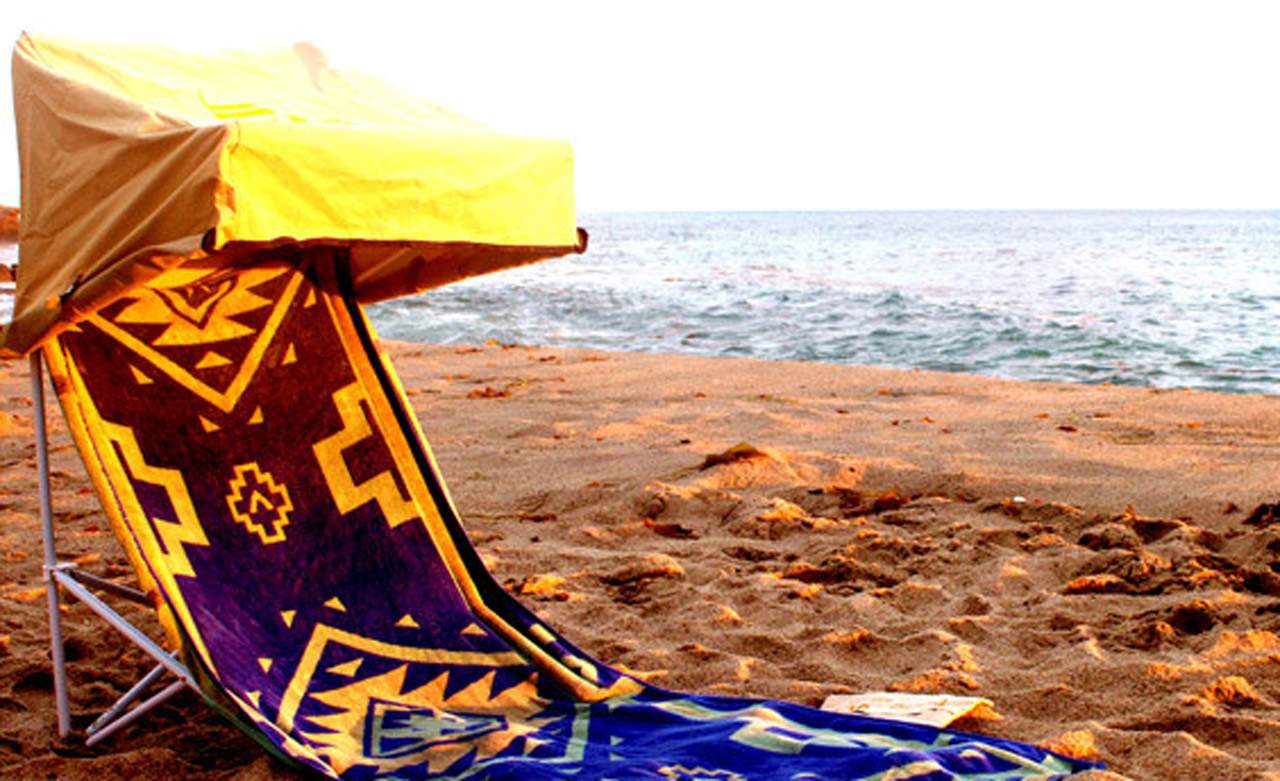 As part of our search for the ideal beach chair, something came to us. Shade. How nifty is it to have a little awning over your head, protecting your face from the beating rays and your arm muscles, tired from shielding your face all day? So it was with much delight we stumbled across the Bungalow Beach Chair. Not only does it have a comfy towel design that lets you lounge out right on the sand, there's a hammock-shaped back to support you. But what we're eyeing off the most is that shady shade, right above where our heads go. This chair also comes with a zippered pocket for your things.
Want the ultimate summer set-up? Check out these seven nifty beach tents.
Introducing Concrete Playground Trips
Book unique getaways and adventures dreamed up by our editors