DESIGN & STYLE
What You'll Find Inside Sydney's Epic New $1.5 Billion International Convention Centre
Sydney's towering new development will boast three new theatres, an entertainment precinct, an openair event deck and more.
What You'll Find Inside Sydney's Epic New $1.5 Billion International Convention Centre
Sydney's towering new development will boast three new theatres, an entertainment precinct, an openair event deck and more.
---
in partnership with

If you've found yourself walking, riding or driving past Darling Harbour and Tumbalong Park of late, it would have been impossible to miss Sydney's sparkling, newest development. Set to open in December 2016, the $1.5 billion International Convention Centre Sydney will boast three new theatres, an entertainment precinct, an open-air event deck and more, and has had Sydneysiders talking since the first bulldozer hit the site.
So who's behind this colossal new resident? ICC Sydney is being delivered by the New South Wales Government and Darling Harbour Live, part of a larger AU$3.4 billion, 20-hectare transformation of Darling Harbour. It's operated and marketed by AEG Ogden, who manage some of the Asia Pacific region's biggest stadiums and convention centres, from Qudos Bank Arena to Newcastle Entertainment Centre, The Gabba, Brisbane Entertainment Centre, Suncorp Stadium Brisbane Convention Centre and Sydney Exhibition Centre at Glebe Island, among others.
A next-level, co-designed project by Hassell + Populous, ICC Sydney aims to function as one of Sydney's go-to venues for conventions, exhibitions and events as "Australia's first fully-integrated entertainment and events quarter", creating thousands of new jobs as a result.
So, what can we expect from this spectacular harbourside venue? We took a peek inside the future ICC Sydney.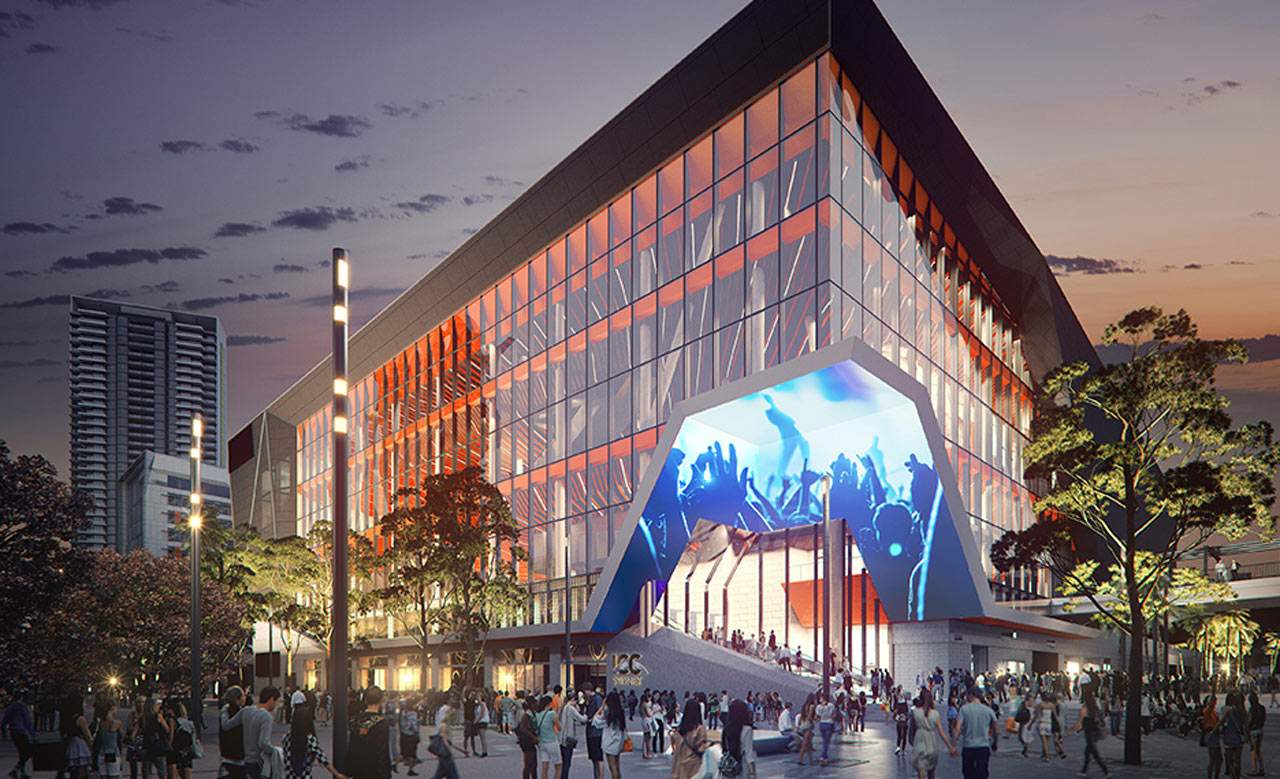 THREE EPIC NEW ENTERTAINMENT VENUES
Arts lovers, you'll get more than a kick out of this. ICC Sydney not only boasts a cheeky 35,000sqm of internal exhibition space, the building will also feature not one but three new theatres. The ultra contemporary ICC Sydney Theatre is a tiered venue capable of seating 8000 or holding 9000 with GA standing floor. According to ICC Sydney, the theatre "has been specially designed to host the world's greatest performers and entertainment spectaculars with state-of-the-art technical facilities." Events are already on sale. Meanwhile the Darling Harbour Theatre has 2500 seats tiered and is more intimate, with the furthest seat just 32m from the stage. Last and most snug, the Pyrmont Theatre seats 1000. Entry to the main theatre at ICC Sydney will see you entering underneath a 180-square-metre screen with large scale projections.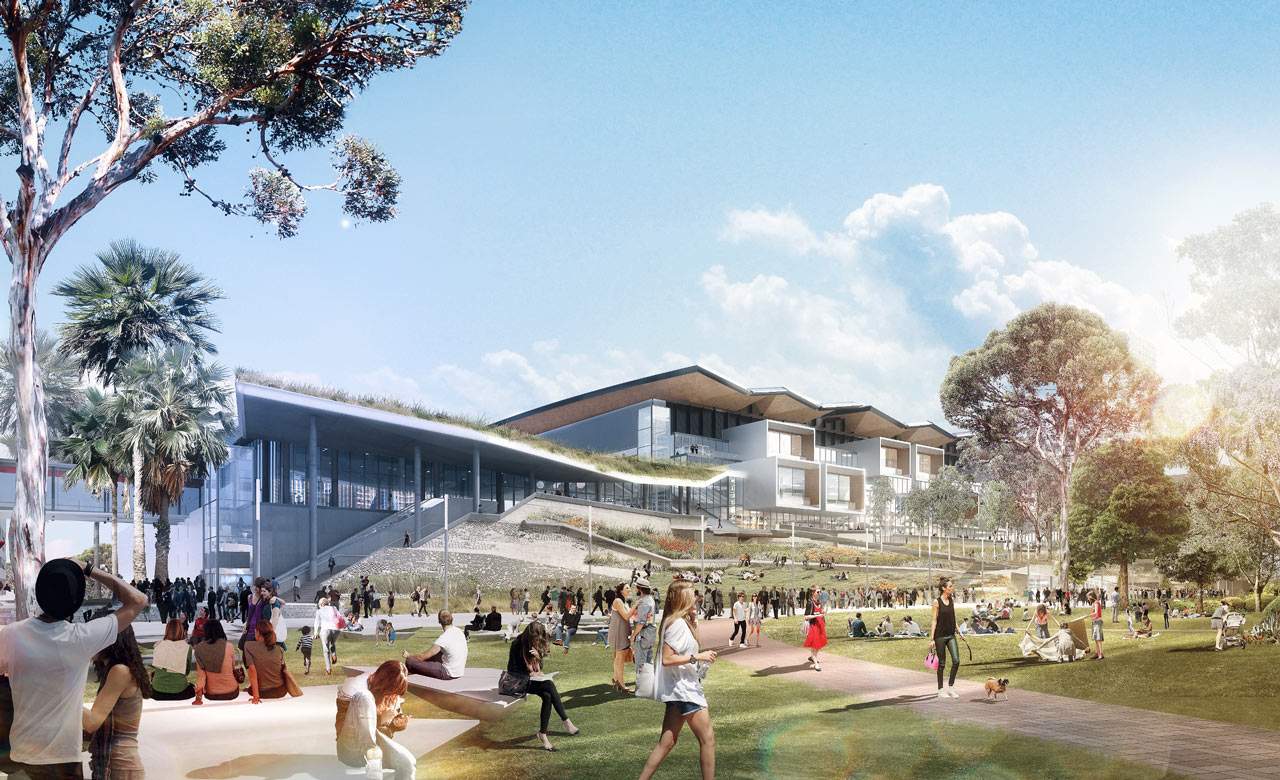 A NEW PUBLIC DOMAIN FOR OUTDOOR EVENTS
Right outside ICC Sydney, Tumbalong Park has long served as a prime outdoor event space for festivals, live music and food events. There's been a massive overhaul of the public domain that surrounds the building, with an outdoor event space for up to 11,000 people planned and improved pedestrian access from Chinatown and Haymarket, Pyrmont, Ultimo and Central Station.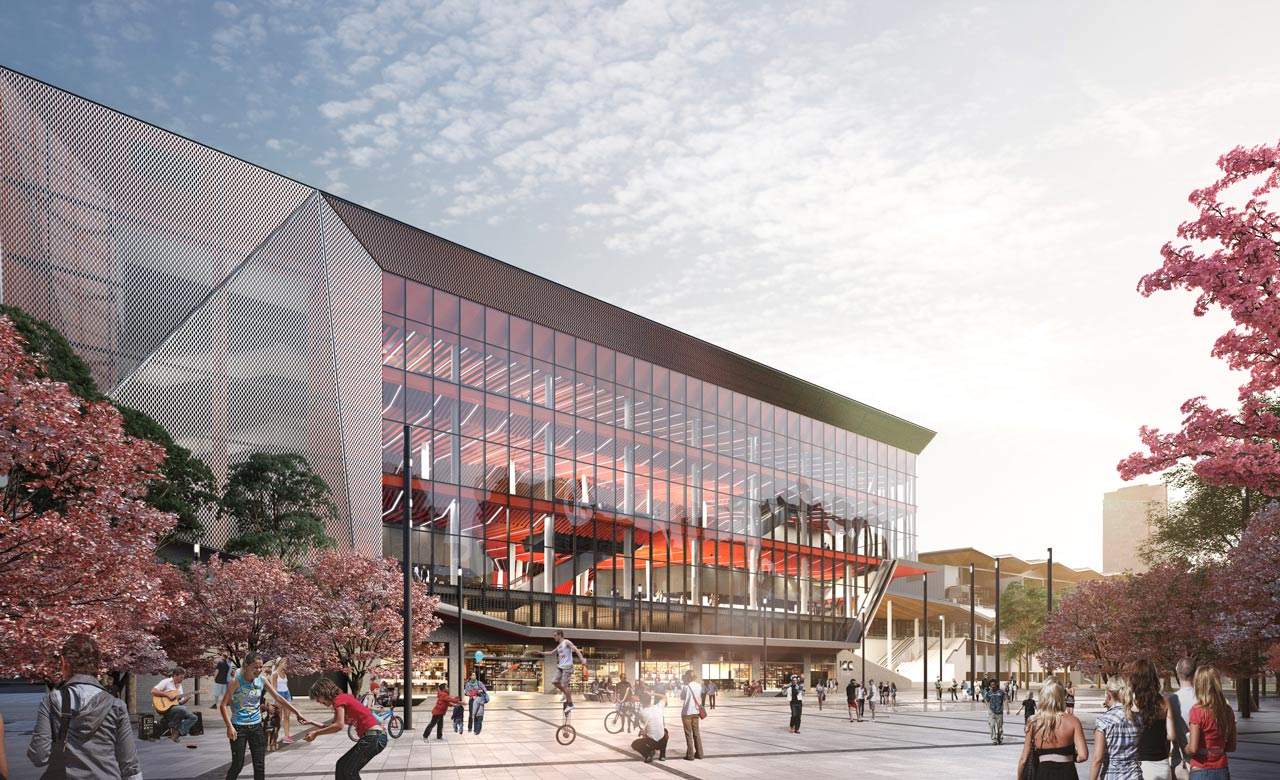 AN OPENAIR EVENT DECK
Imagine having a cheeky beverage overlooking the Sydney skyline before a concert? Sitting on the roof of the exhibition centre is, a 5000-square-metre event deck, offset with a bar and lounge area and views over Tumbalong Park and the city. Sure to host some pretty damn great parties.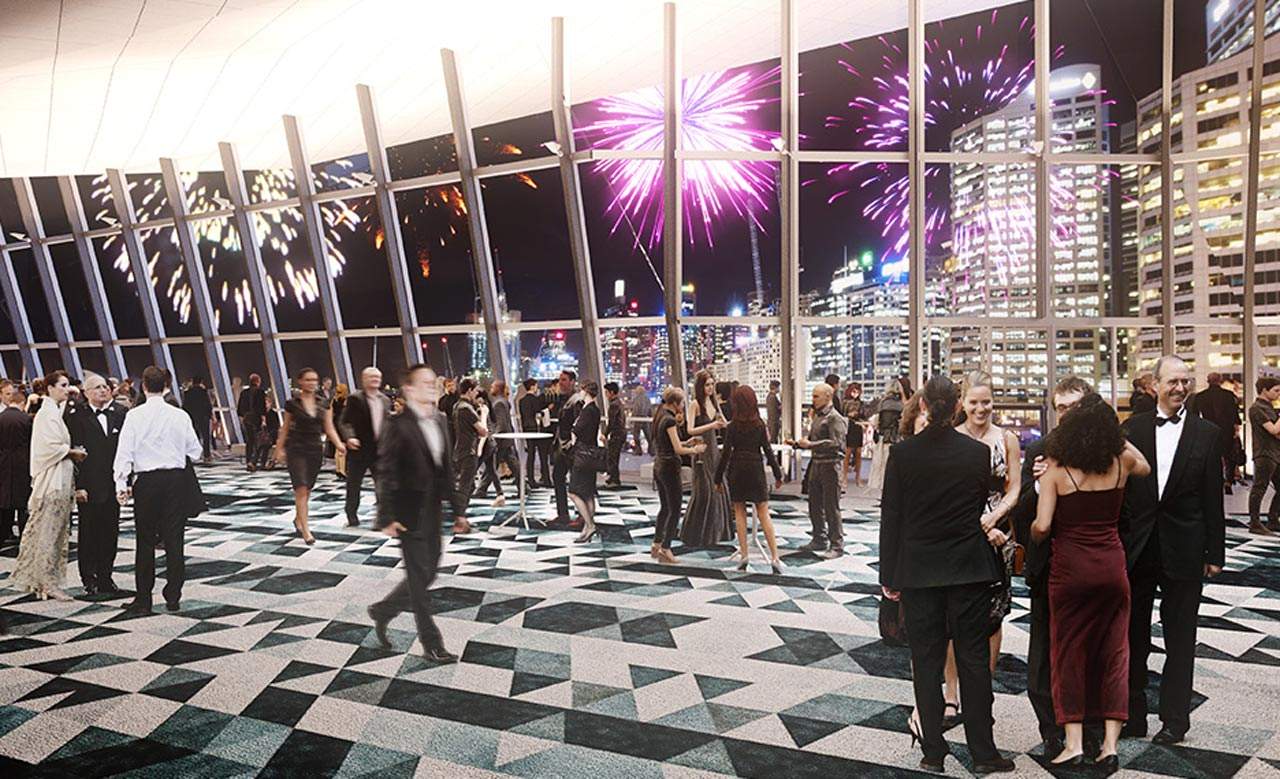 AUSTRALIA'S LARGEST BALLROOM
You heard us, ICC Sydney will play host to Australia's biggest ballroom. Located on the very top floor of the building, this sure to be spectacular room will boast some of the best views in the city. Set to host 2000 people in banquet mode and over 3500 in cocktail mode, the ballroom will likely host some of Sydney's most bigwig events and award ceremonies — cough ARIAs cough Logies cough.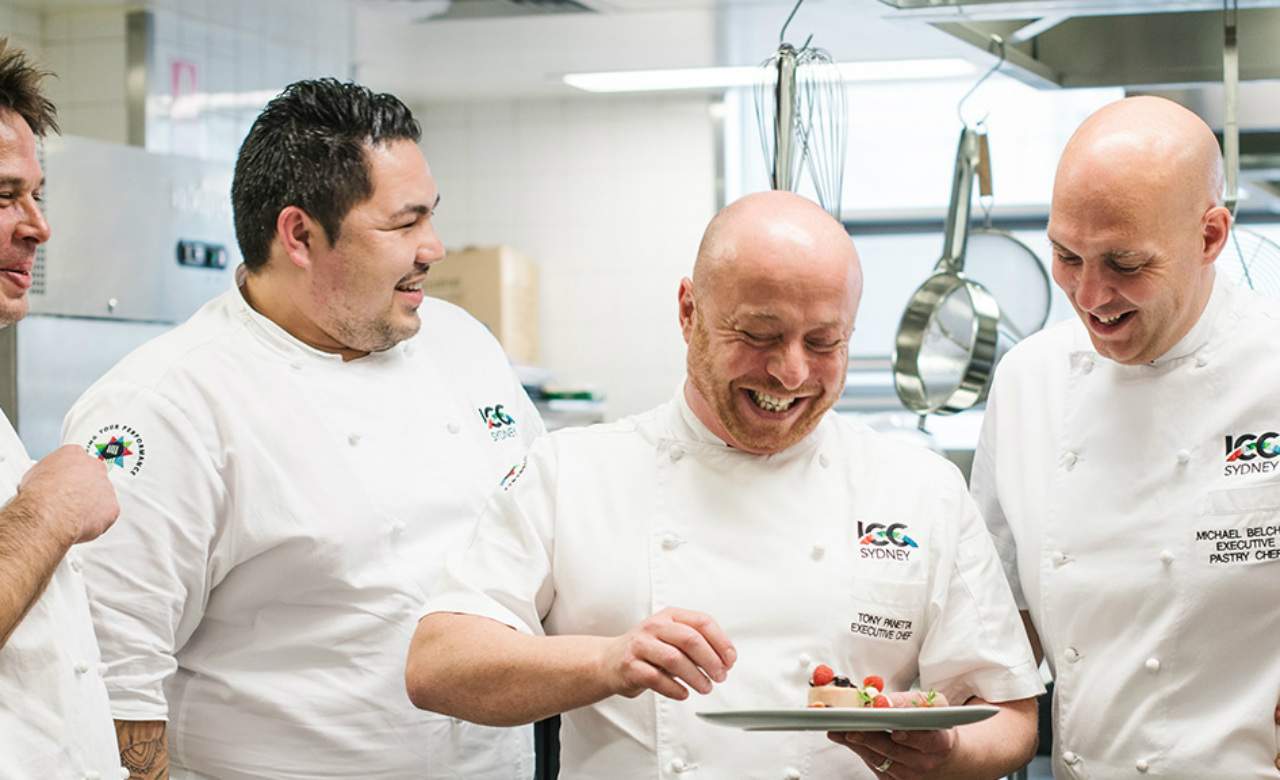 NEXT-LEVEL EVENT FOOD OFFERINGS
Aiming to debunk the party pies and sausage rolls realms of convention centres worldwide, ICC Sydney has recruited some significant chefs for the culinary side of the centre. Executive chef Tony Panetta is behind the wheel, with executive sous chef Constantin Kautz (former head chef at Sydney's Intercontinental). They're joined by former chef at the National Gallery of Victoria Jack Astin, chef de cuisine Dylan Sanding and pastry chef Michael Belcher — all overseen by ICC Sydney director of culinary services Lynell Peck. The team has committed to a focus on NSW regional suppliers,  and will serve up seasonal, high quality produce and fresh seafood.
Visit ICC Sydney to find out more about career opportunities, opening December 2016. 
Published on August 25, 2016 by Shannon Connellan