Five Ways These Aussies Changed Their Businesses to Thrive in Lockdown and Beyond
"We've learnt not to take anything for granted."
in partnership with

By now, it's pretty common knowledge that businesses around Australia have been hit hard by the COVID-19 pandemic. Depending on what state the business is in, it's weathered multiple lockdowns, seating restrictions and ongoing financial uncertainty. And, through the hardest times, we've also seen resilience and adaptability from small business owners to meet these newfound challenges. Many businesses across the nation have changed the way they operate in order to stay afloat. And, so, in partnership with Square, we've spoken with five business owners across the country to find out how they adapted, what they changed, and what new elements they'll keep in the future. All these small businesses rely on business tools provided by Square, which helps the businesses with contactless payment systems, online stores and delivery services. So you can continue supporting your local with all the convenience you've come to expect from online shopping.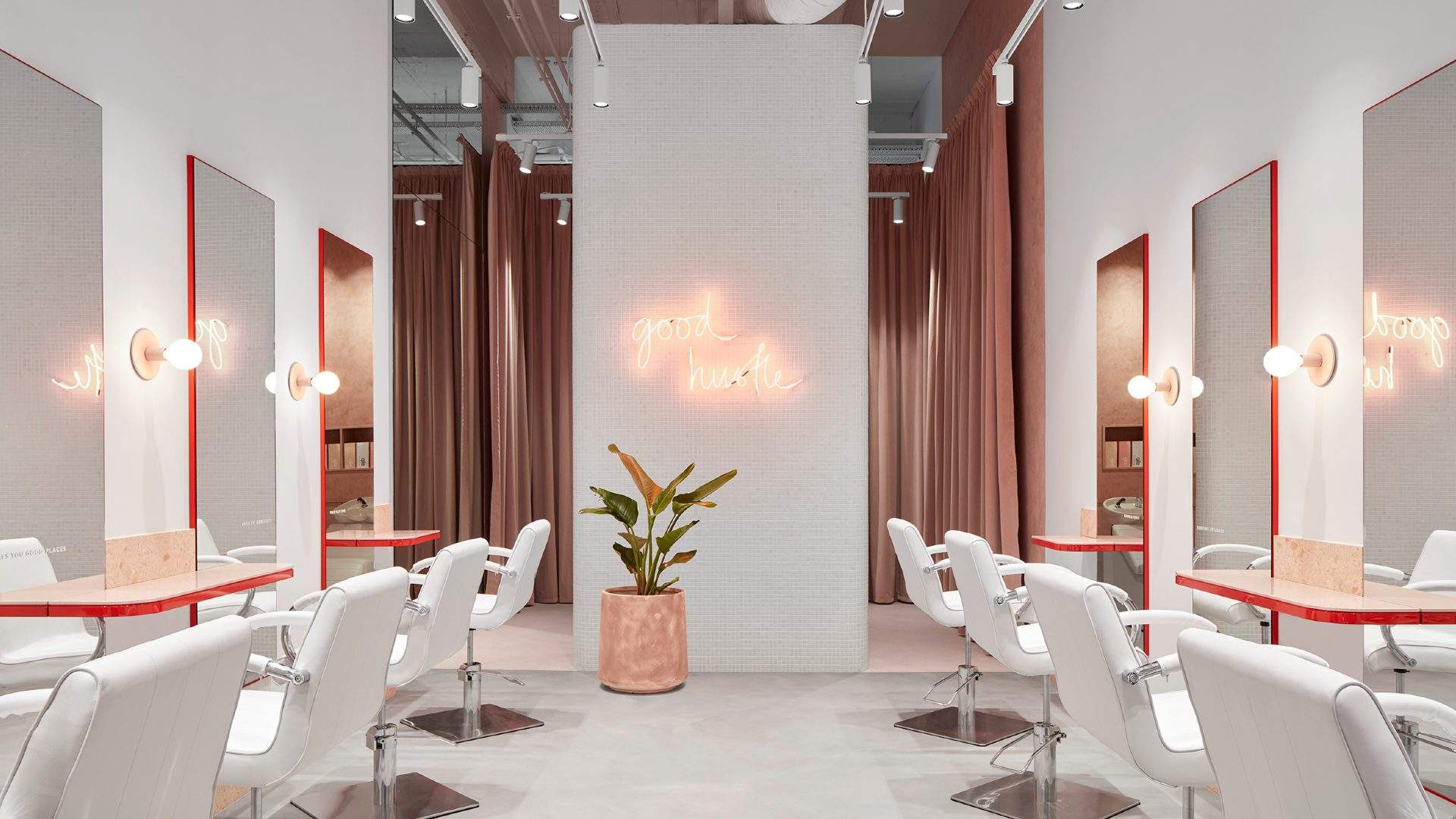 THE BLOW DRY BAR THAT TURNED TO ONLINE COMMUNITY BUILDING
The hair salon that keeps Melburnians looking photo-ready with exquisite blow drys and dry styles has seen its doors temporarily shut twice this year due to lockdown. The BLOW first closed its doors for seven weeks from March 17, and then again in July, which has meant Founder Phoebe Simmonds has looked to other opportunities to keep going.
"We're focusing our efforts on community building activities, as well as expanding a new concept — The BLOW On-The-Go at Sephora Sydney," says Simmonds. For the hair salon, this time has been an opportunity to really connect with its customers online by sharing customers' stories via Facebook. Its Sydney pop-up offers a speedy dry styling service, which has an online booking system supported by Square.
"Though we can't currently provide hair styling services or events in Melbourne, we can lean into our network of femme and fierce leaders to share stories of how they're conquering isolation with confidence," she says. "Our community has responded really well, and we love being able to maintain a connection with them. I've learnt a whole new level of resilience, creativity and flexibility. Owning a successful business now comes down to being able to manage ambiguity with grace, grit and a tonne of openness and positivity."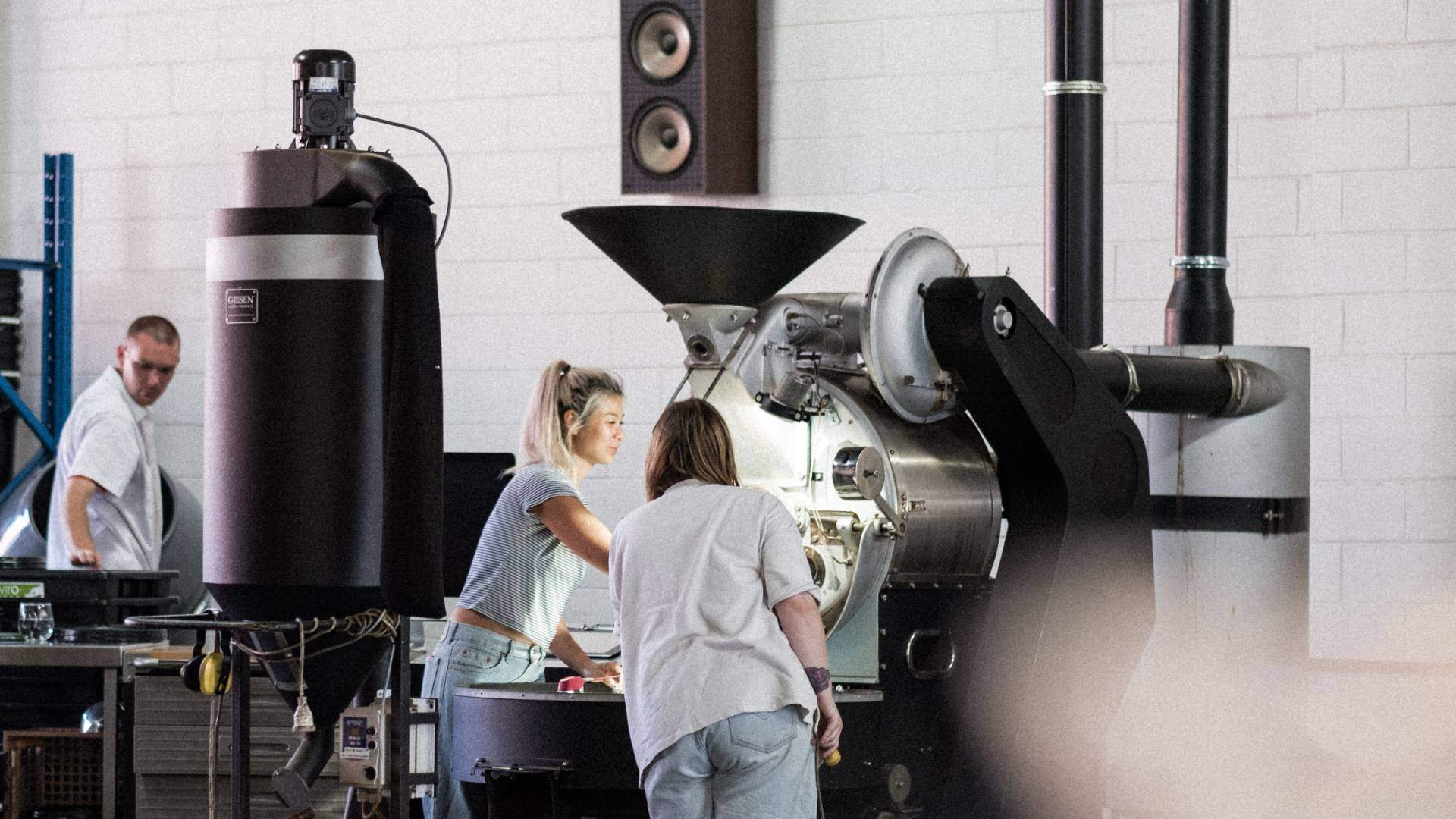 THE COFFEE ROASTER AND CAFE THAT TURNED TO GROCERY BOXES AND TAKEAWAY MEALS
Melbourne's beloved cafe and coffee roaster in the heart of Collingwood is usually known for its hustle and bustle, so when restrictions set in, Proud Mary had to pivot straight away.
"We've completely changed our focus from bustling, noisy and vibrant dining in, to developing the best convenient and fast takeaway offering we can," says General Manager Tom Gunn. "We've pivoted to three different operational styles. Never let a good crisis go to waste, as they say. When we closed the cafe, we started doing delivery of grocery boxes and pre-prepared meals. The community has been fantastic; we've got to know so many more people who are more of the grab-and-go crowd, which we might've missed out on if things had remained normal this year."
Gunn and his team has used the lockdown as a chance to develop the cafe's menus, ideas and processes. He says Proud Mary will continue its digital offering into the future, too.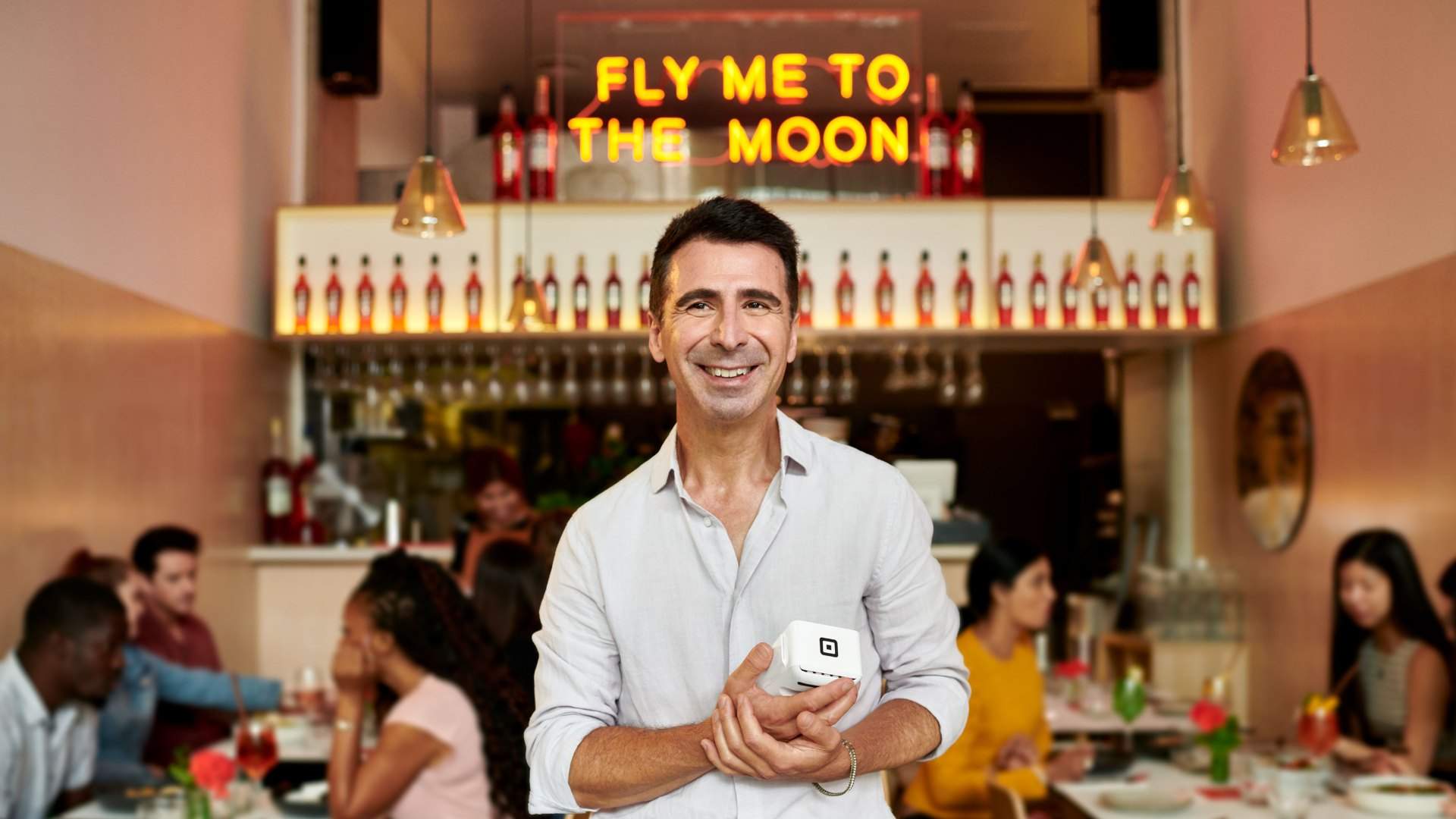 THE SPAGHETTI RESTAURANT THAT PIVOTED TO ONLINE STORE
During Sydney's lockdown, Mark and Vinny's — the restaurant and bar in Surry Hills known for its spaghetti and spritzes — had to immediately adjust to manage the new dine-in restrictions.
"We decided to try our hand at takeout as a matter of survival," says co-owner Vince Pizzinga. "One of the most successful initiatives was creating our own online store using Square, which was hugely helpful in allowing our customers to order directly with us."
This was a game-changer for the business as it avoided the crippling fees of popular delivery services, which could exceed 30 percent. Now, post-lockdown, the venue is keeping up the online takeout service to complement the in-house dining, which helps the bottom line given its reduced seating restrictions. "This experience has forced me to take a closer look at how we operate and find ways to be more resourceful and pragmatic," he says.
THE PLANT NURSERY THAT CHANGED ITS STOCK TO SUIT THE MARKET
Bespoke plant store The Borrowed Nursery, in the sunny Gold Coast, saw a shift in customer behaviour as soon as lockdown hit. "We lost our venue and plant hire aspects of the business straight away," says owner Lauren Lance. "But we also saw immediate growth in the retail element, so we focused on stocking more items and different item lines, for example home entertaining items and serving ware.
"There has been a huge growth in indoor plants with people spending more time inside; they're wanting to make their interiors into an oasis."
Being in the lucky state of Queensland, the business hasn't seen a huge downturn during lockdown or endured a second, however, Lance say she's continuing to be adaptable: "Move quickly, read the situation and focus on what works," she says.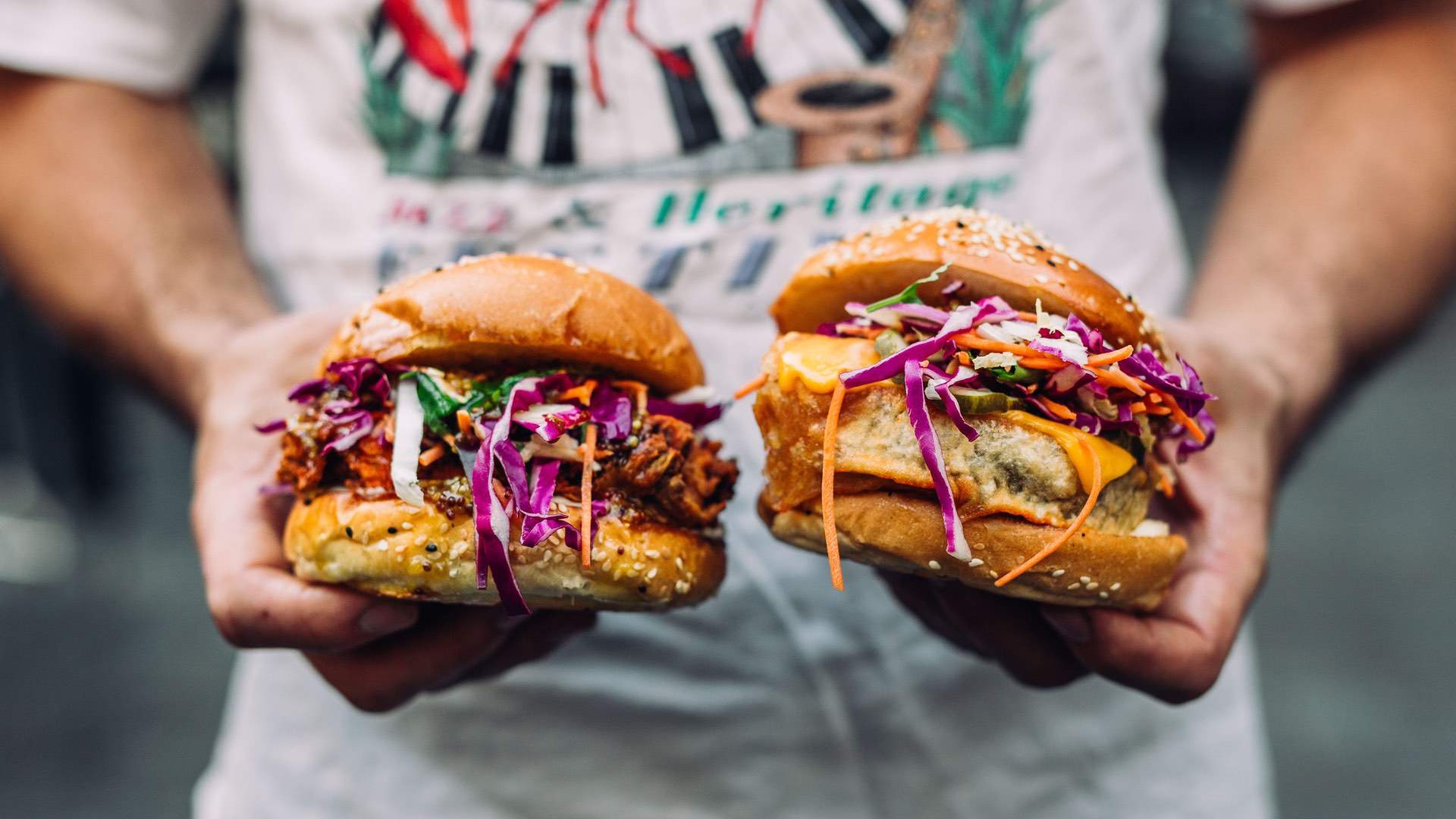 THE FRIED CHICKEN BAR THAT TEMPORARILY CUT ITS HOURS AND MENU
In Fortitude Valley, shipping container-turned-eatery The Lucky Egg had to plan its survival strategy early, as lockdown meant it wouldn't be seeing its usual late-night fried chicken-loving customers.
"At the beginning of the lockdown, we closed Lucky Egg for a few weeks while we came to grips with the situation and developed a plan," says Founder Jesse Barbera. "We reopened offering delivery and pick-up with reduced trading hours, and cut back our menu to focus on our most popular products," she says.
"Being in the Valley, a good share of our revenue comes from late-night trade on weekends, which we knew we wouldn't get, so we had to slim down as much as possible." Luckily, it did, and now, post-lockdown, the venue has reopened with limited capacity — and making use of its outdoor space — as it slowly returns to normal trading hours. The business has its full menu back, and is even looking to expand its offering.
"We've learnt not to take anything for granted," says Barbera. "We've also learnt that our hard work has paid off, and the loyal customers we have are worth their weight in gold."
Find out how Square is supporting small businesses with the tools they need to grow, here. 
Top image: Vince Pizzinga, co-owner of Mark and Vinny's.
Introducing Concrete Playground Trips
Book unique getaways and adventures dreamed up by our editors