How One Tiny Manly Cafe Is Fighting Single-Use Waste, One Coffee Cup at a Time
Never mind a 50-cent incentive — this tiny Manly cafe will knock $1.50 off your coffee if you bring a reusable cup.
Situated a couple of streets back from surfer haven Manly Beach, Deus Ex Machina's tiny cafe-retail space doesn't look like much at first glance. It's a light-washed timber-filled corner, with expansive open windows that welcomes in morning sun. There's a smattering of outdoor stools where locals clutch bright red coffee cups, and most of the time, there is a four-legged friend peering over the coffee window, desperate to catch a glimpse (and a pat) from their favourite barista.
All of this is somewhat standard in Sydney's vibrant coffee scene. What is unusual about Deus is its commitment to reducing single-use waste, which has culminated in giving patrons $1.50 off coffee, as long as they bring a reusable cup.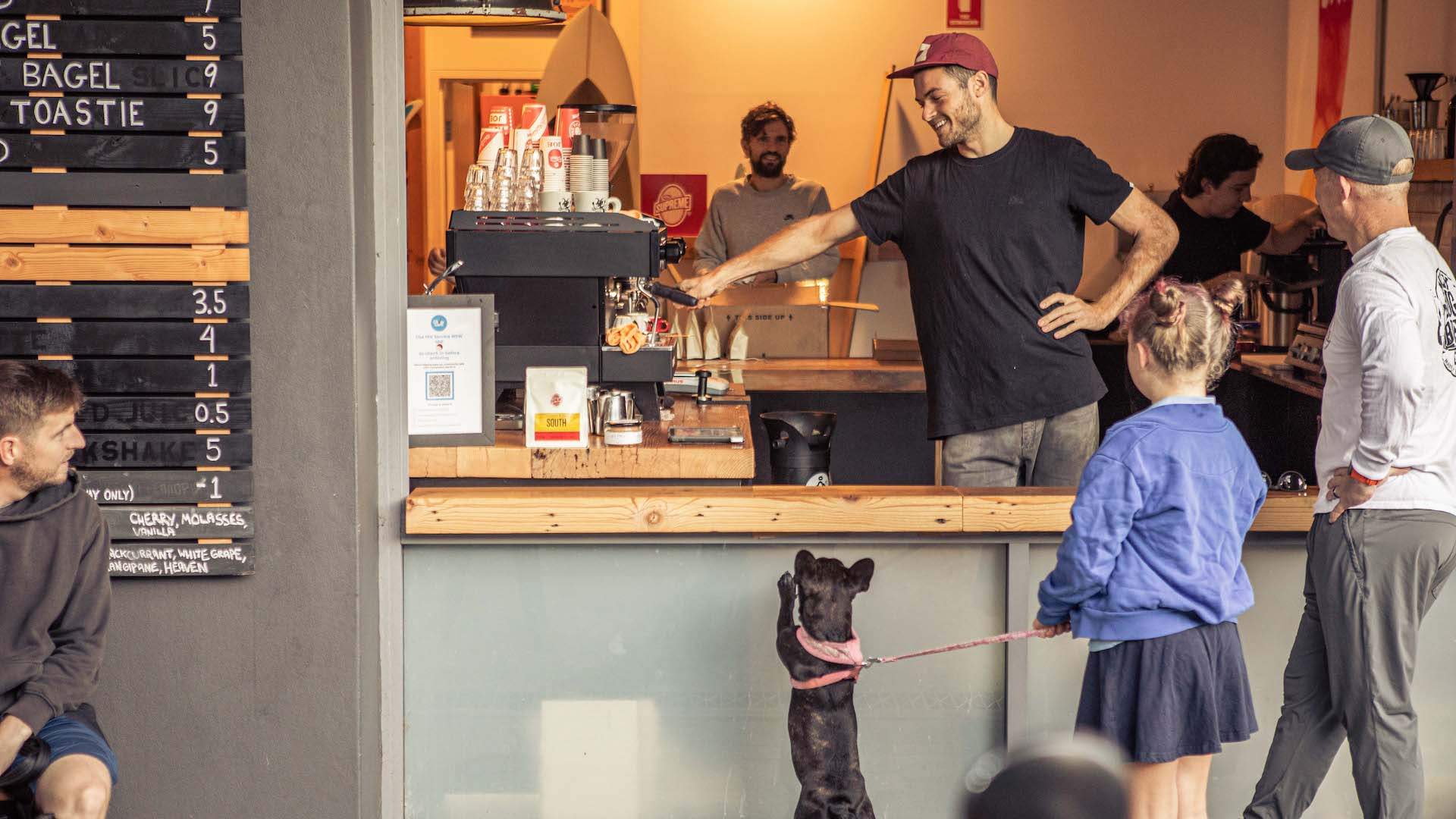 Owner of Deus Manly, Roland Davies, has worked as a barista for over a decade and says the discount has seen an unprecedented number of BYO cups come through their doors.
"I've always had quite a hard time feeling responsible for the amount of single-use cups I'm sending out, standing on a coffee machine. Even though it's not me ordering them, and I can't force people to use reusable," Davies says.
Now, Davis estimates at least one in three coffees go into an environmentally-friendly cup. "Being able to run my own business, I could do exactly what I wanted to do which is really reward the people who bring their own cups," Davies explains.
Deus Manly also has their own collection of glass jars, which are wrapped in recycled neoprene sleeves. The makeshift KeepCups are ideal for keeping hot coffees warm, and the team will give the jars away if their regular caffeine-loving patrons forget their own BYO.
"If I see people who are coming in, and just don't know where to get one — we give a lot of those away. We distribute a lot of those cups, or if people forget their cups once in a blue moon," Davis says.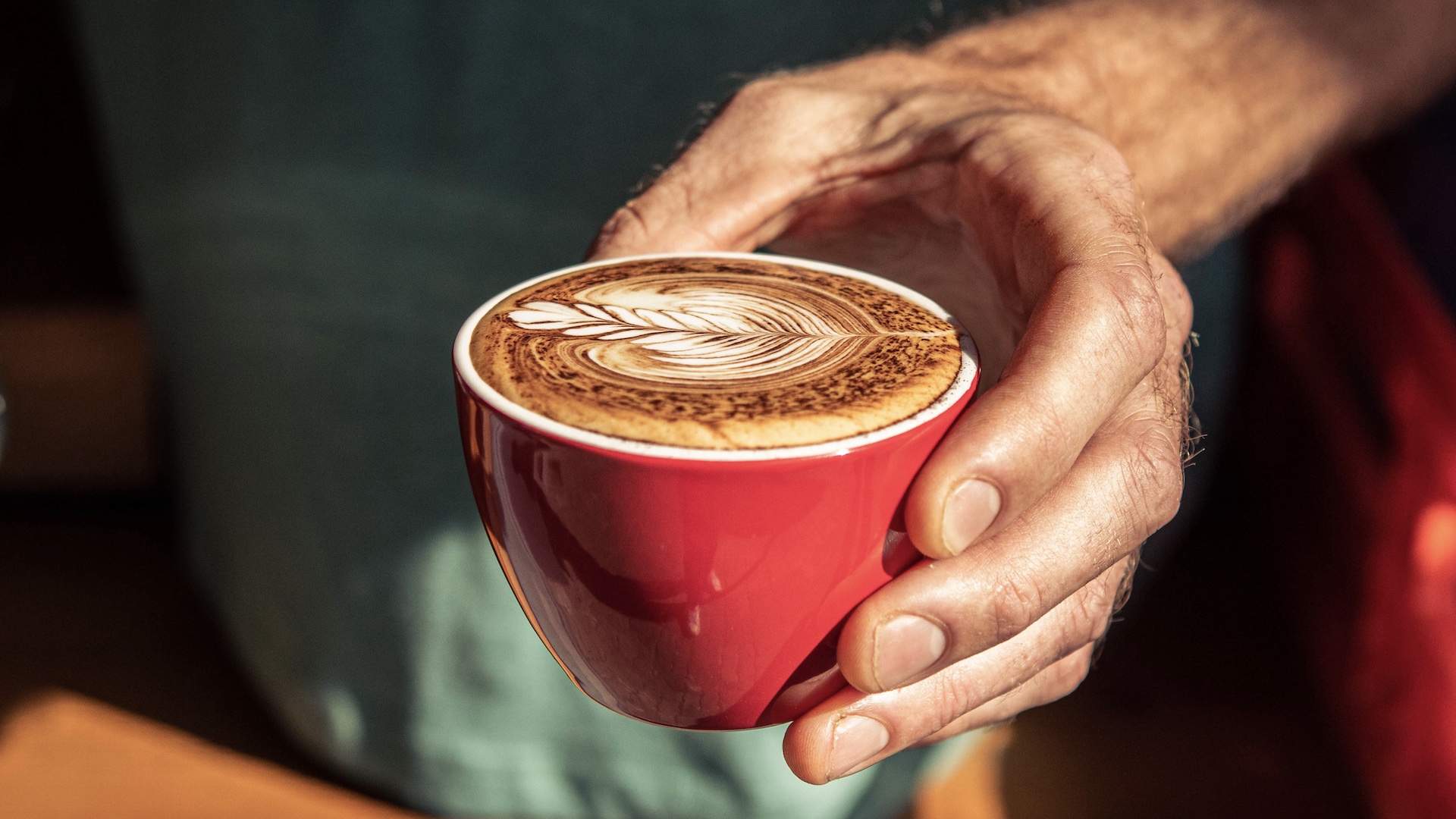 The issue of disposable coffee cups is no storm in a teacup either, with an estimated 1 billion coffee cups ending up in landfill across Australia every year. 300 million of those cups can be attributed to New South Wales alone.
There's been a push across New South Wales and Australia more broadly to reduce the amount of single-use plastics by 2025. Supermarkets were one of the first to implement charges for single-use plastic bags, and soon, thick plastic carriers will be phased out in order to make way for their environmentally-friendly, reusable counterparts.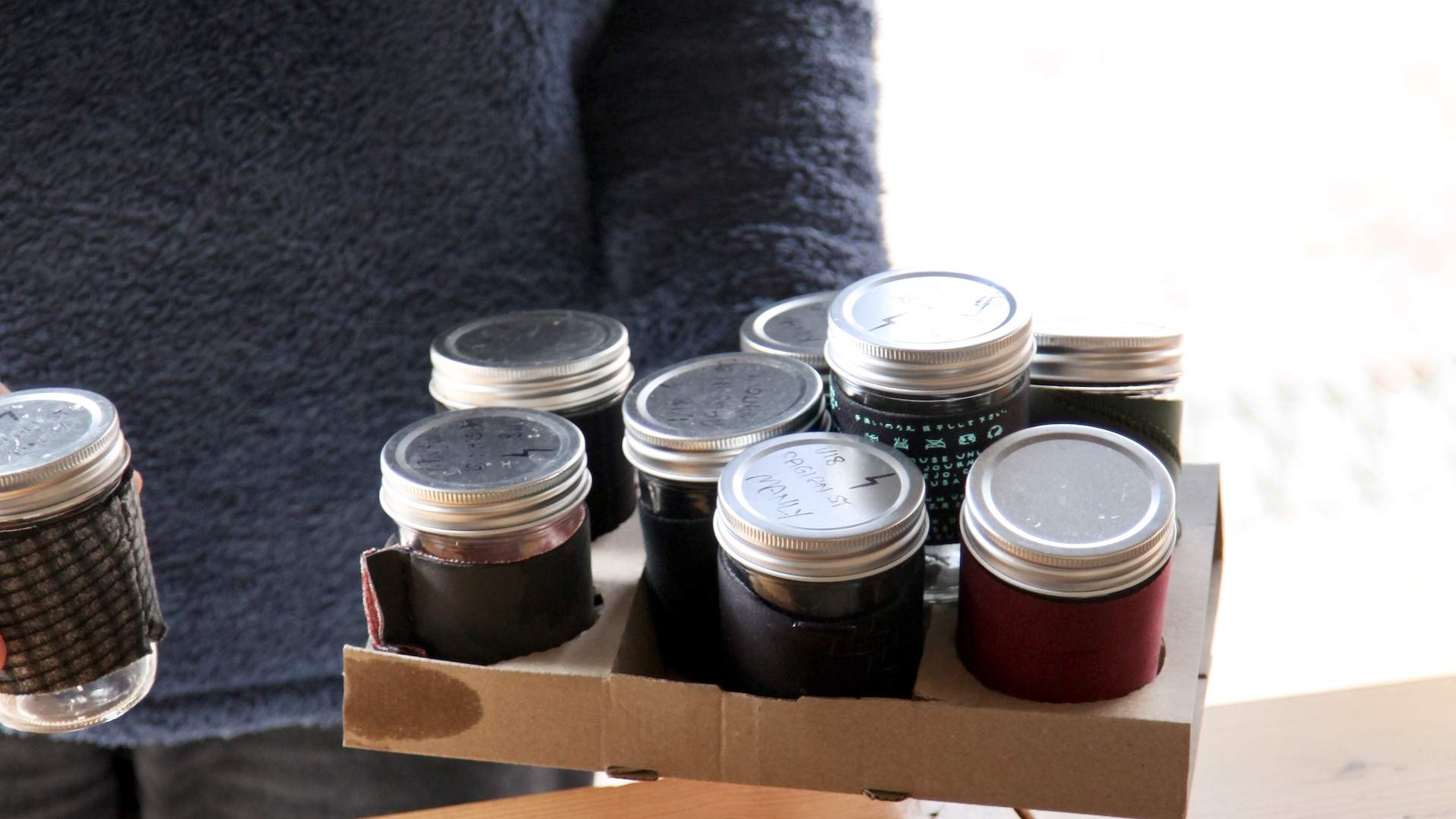 When asked if he would consider charging customers for disposable coffee cups, Davis is firm: "I deeply, deeply disagree with this [idea]."
"I did think about this for a while — as far as charging for packaging instead of discounting for not using packaging, but this is hospitality after all. People don't want to be lectured, people don't want to be told what to do, or made to feel bad," Davis explains. "Going about it in a punitive way like that is not a sensible move in my opinion. There's so much psychological research to show that people's behaviour changes a lot more meaningfully after positive reinforcement than with negative reinforcement."
As for Deus Manly's generous $1.50 discount, Davis has no intention of dropping the incentive anytime soon. So the next time you're in Manly, or if you're a local looking to support a feel-good business doing the environment a solid, pop your head into Deus.
Deus Manly is located at 1/18 Raglan Street, Manly. They are open Monday–Saturday, from 6:30am—2pm.