DESIGN & STYLE
What to Expect from Nokia's New Smartphone Trio in Five Water Cooler Bullet Points
An easy rundown of the Nokia 6, 5 and 3 — and that revamped classic 3310.
What to Expect from Nokia's New Smartphone Trio in Five Water Cooler Bullet Points
An easy rundown of the Nokia 6, 5 and 3 — and that revamped classic 3310.
For most millennials, the Nokia name evokes memories of a very different technological era; a time when colour screens were barely a thing and phones weighed about the same as a small child. Well, just as we've done the whole growing up thing, so too has this long-serving phone brand, with owner HMD today unveiling its new line of products.
The Finnish company dropped the news at the Mobile World Congress in Barcelona, introducing an anticipated trio of smartphones (the Nokia 6, the Nokia 5, and the Nokia 3), alongside a revamped version of Nokia's classic 3310.
With new minimalist designs and headline-aiming features, these new phones are attempting to tap into a fresh generation of discerning phone users. Here are five dot points about the new Nokias that you can use for prime water cooler material at work.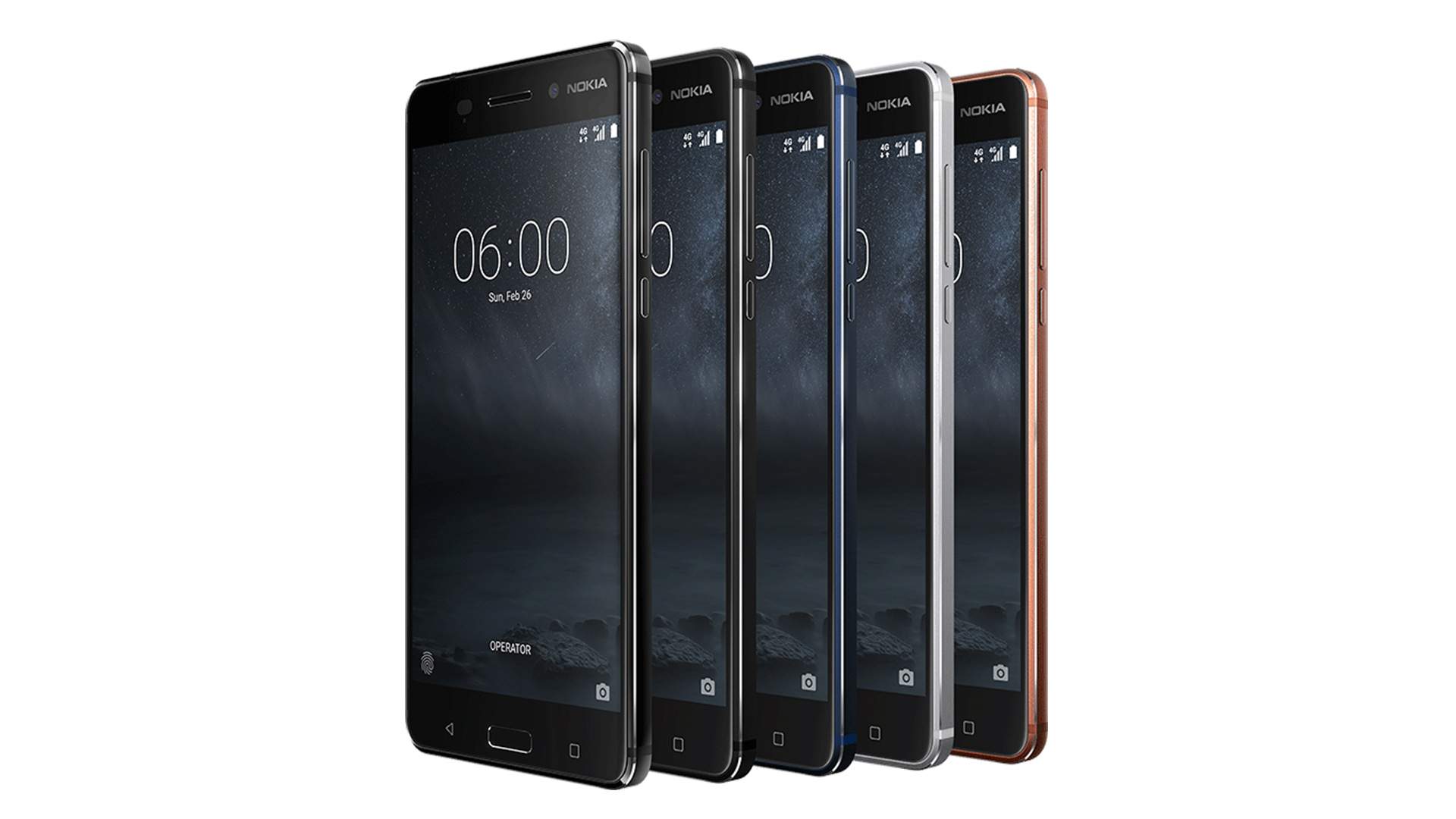 THEY'LL RUN ANDROID NOUGAT
All three smartphones will offer that classic Android experience, boasting monthly security updates and all the latest Google services. Yes, that includes your new digital bestie, Google Assistant — the integrated feature that lets you engage in two-way conversation with your phone.
THEY WON'T BREAK THE BANK
In a win for anyone with a budget to stick to, these beauties sit at the blessedly affordable end of the smartphone spectrum. The Nokia 3 will retail globally at around AU$190, the Nokia 5 at AU$259, and the Nokia 6 at AU$314.
THE SCREENS ARE NOKIA'S MOST ADVANCED YET
Nokia has definitely upped its game in the visual department, with the new phones boasting screens that are both big and beautiful. They've opted for Corning Gorilla Glass laminated displays, with a 5.5" full HD screen for the Nokia 6, a 5.2" IPS HD display for the Nokia 5, and a 5" screen for the Nokia 3.
EACH PHONE'S FEATURES MULTIPLY PER MODEL
Each phone has its own unique features that'll appeal to different kinds of users; from the 8MP wide aperture cameras in both front and back of the Nokia 3, to the Dolby Atmos sound, smart audio amplifier, and dual speakers of the Nokia 6. Although this makes it more of a 'choose what features suit you' situation, it makes it slightly hard to pick one phone.
THE NOKIA 3310 IS MAKING A COMEBACK
And in a nostalgia-inducing move, Nokia also announced the return of its best-selling 3310 — a new-school riff on a handset first released back in 2000. This little head-turner comes in four distinctive colours (warm red gloss, yellow gloss, dark blue matte, and grey matte), retails at just AU$67, and blitzes plenty of its competitors with a 22-hour talk time. Unfortunately, with local providers switching off the 2G network, this one's probably not really an option for Aussie consumers.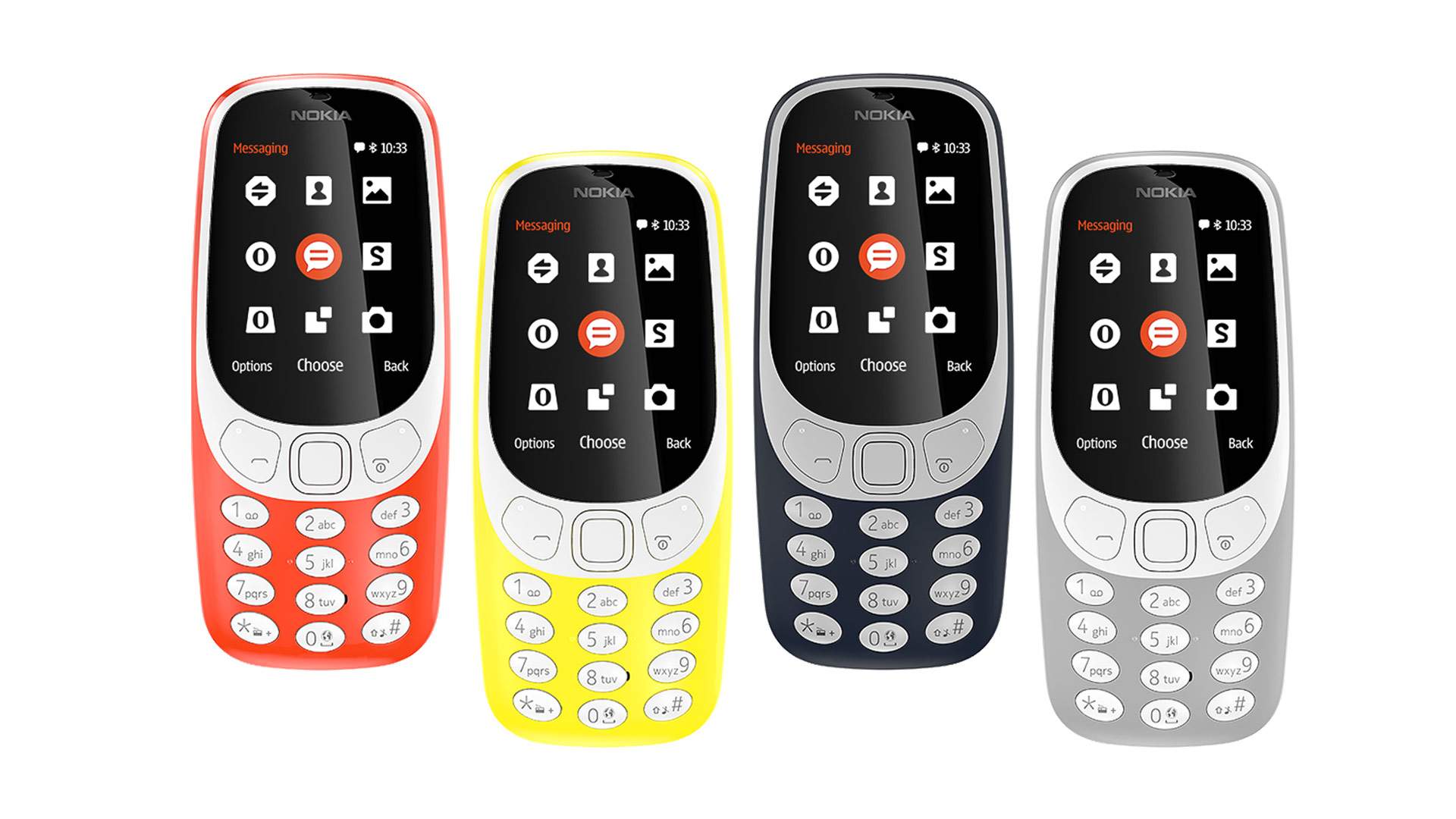 Published on February 27, 2017 by Libby Curran