Airship Orchestra
Vivid six-metre-high figures are popping up at Darling Harbour during this year's Sydney Festival.
Some days, we all just want to want to wander through a vibrant, inflatable, lit-up dreamscape filled with billowing shapes. Sydneysiders, the time to do that is now with this collection of colourful inflatable characters popping up at Tumbalong Park as part of Sydney Festival.
Created by Melbourne-based art and technology studio ENESS, Airship Orchestra is bringing sixteen bulbous shapes that glow, reach up to six metres in height, and come complete with a choir score. So, you'll be mesmerised by their appearance and their sounds alike.
ENESS are the team behind the previous occupant of Tumbalong Park, Sky Castle. Both of these inflatable activations previously amazed Brisbanites as part of Brisbane Festival in 2021, with Airship Orchestra also being displayed in Melbourne, Shanghai and Washington D.C. Now in Sydney, the outdoor exhibition is free and running in Darling Harbour from Thursday, January 6 until Sunday, January 30.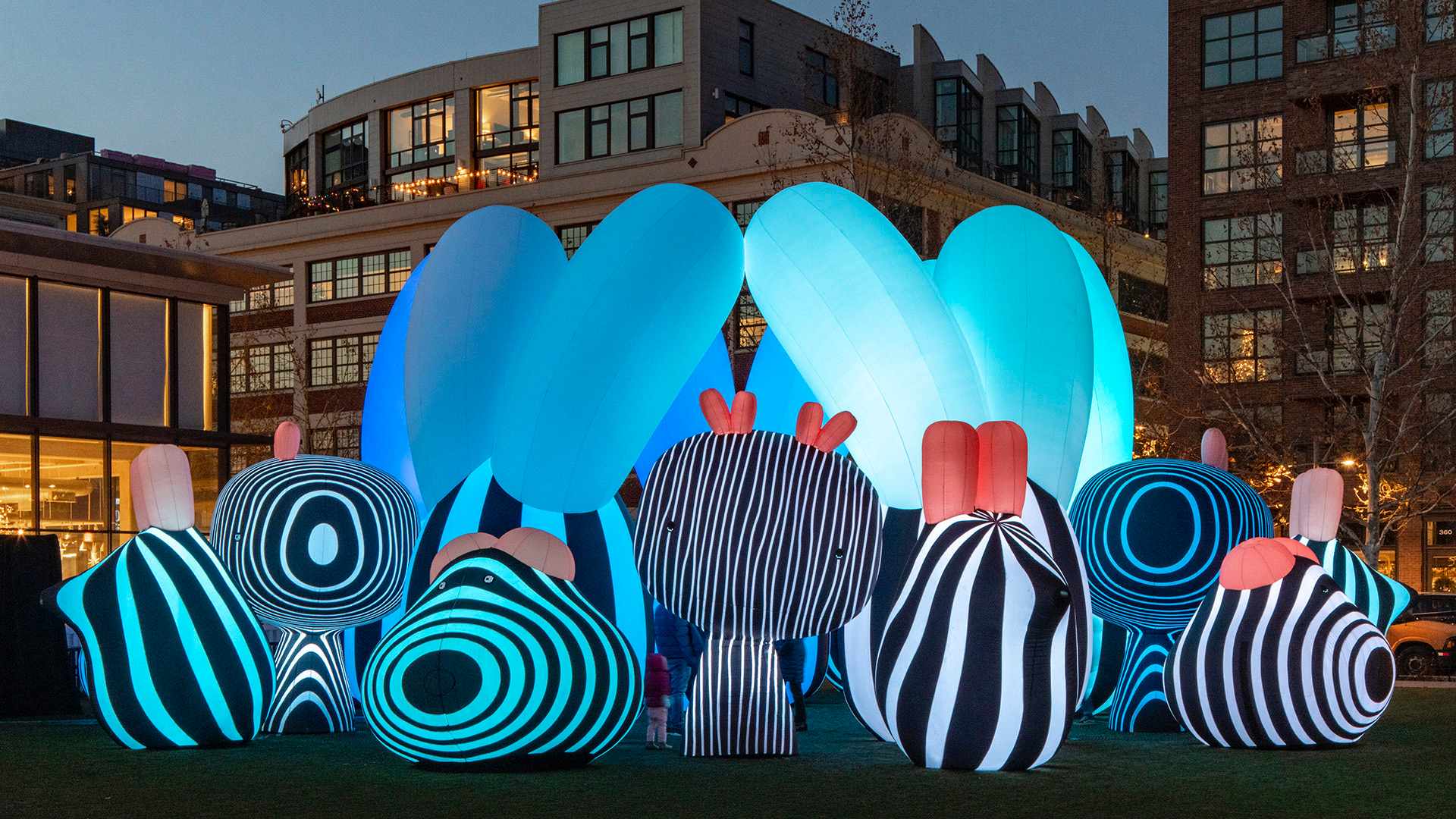 Top image: Ben Weinstein.