All-You-Can-Eat Tacos
Bar Patron is doing two hours of tacos for just 30 bucks throughout February.
Usually, a feast at Circular Quay's Bar Patrón will cost you a pretty penny. But if you can swing a visit mid-week then it will only set you back $30.
Every weekday throughout the month of February, the restaurant will be offering an all-you-can-eat taco option at a tidy 30 bucks. Make a booking between 12.30pm and 3.30pm and you'll have two hours to work your way through its taco menu (twice over, if you like).
That includes all five of its tacos: oyster mushroom, al pastor, fried fish, lobster and seared wagyu. We recommend ordering a few of the lobster ones — they come topped with mango salsa and gold leaf.
To redeem the offer, you will need to purchase a drink of sorts. Margaritas and palomas are the order of the day, but the bar also has an extensive collection of tequila and beers, and even does some good non-alcoholic cocktails. Hot tip: if you make a 2pm booking, you could slide right into happy hour at 4pm, when margs become $12 and beers just $7.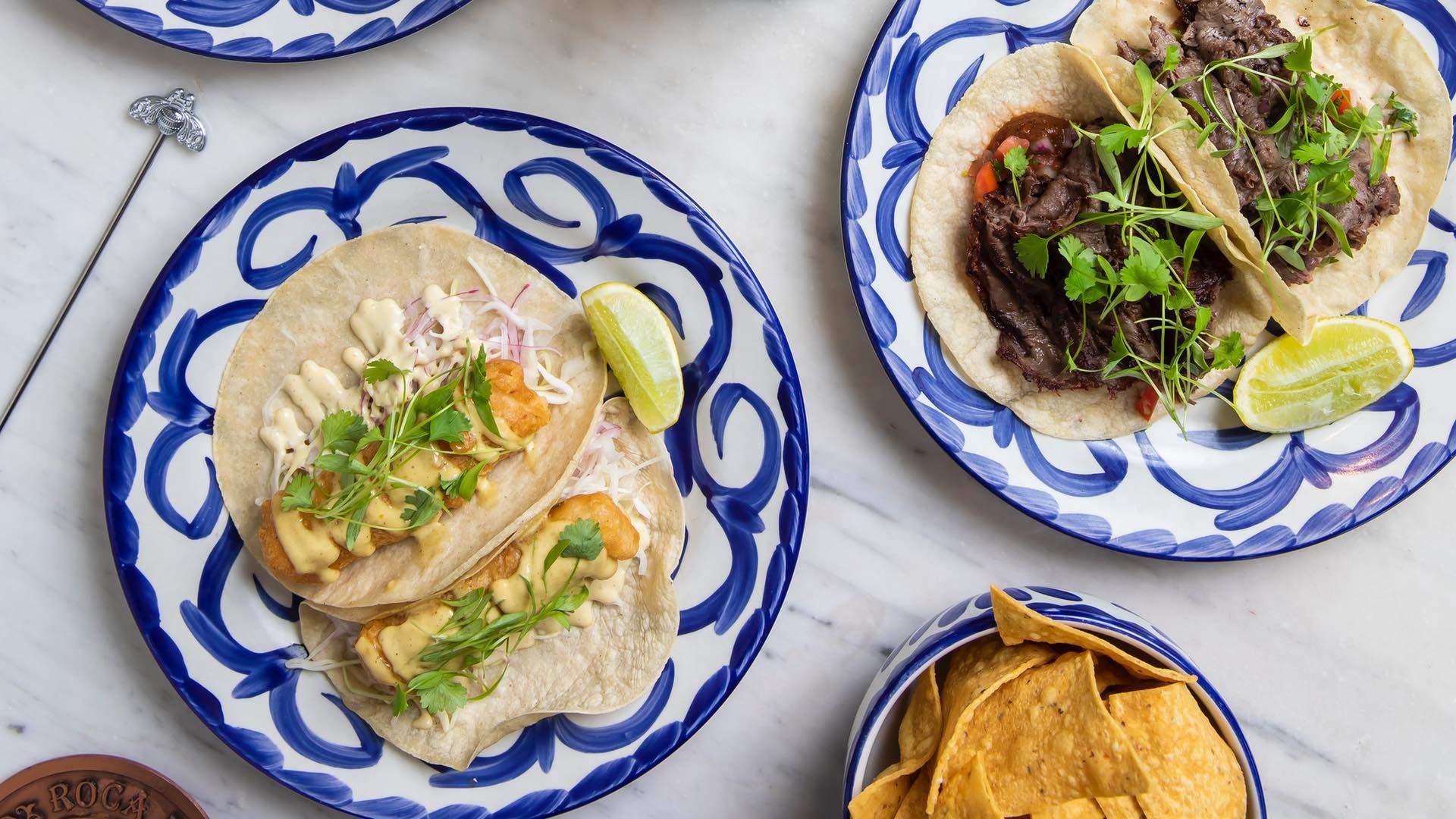 If you're going to get a work crew together, you might want to book in advance. You can lock down a table here.