FOOD & DRINK
Don Julio Sunset Slushies
Head to the Watsons Bay Boutique Hotel for $14 frozen cocktails in three different flavours.
As a teenager, a frozen coke or a slushie from the local fast food joint or convenience store was an essential part of any trip to the beach. Waterside spot Watsons Bay Boutique Hotel is introducing the adult version of the beach slushie to the eastern suburbs. Partnering with Don Julio Tequila, the hotel bar is offering up margarita and paloma slushies for the remainder of the year.
For $14, you can pick up a frozen margarita, made with tequila, orange liqueur and lime; a frozen paloma, made with tequila, grapefruit soda and lime; or mix the two together to create what has been branded the margaloma.
The pop-up slushie bar has been running out of the hotel's beach club since Saturday, November 7 and will run until Friday, January 1. The beach club offers ocean views as well as a breakfast, lunch and dinner menu that includes seafood, pasta, burgers and salads you can enjoy alongside the frozen cocktails.
To ensure you get your hands on a margaloma this summer, book a table at the Beach Club.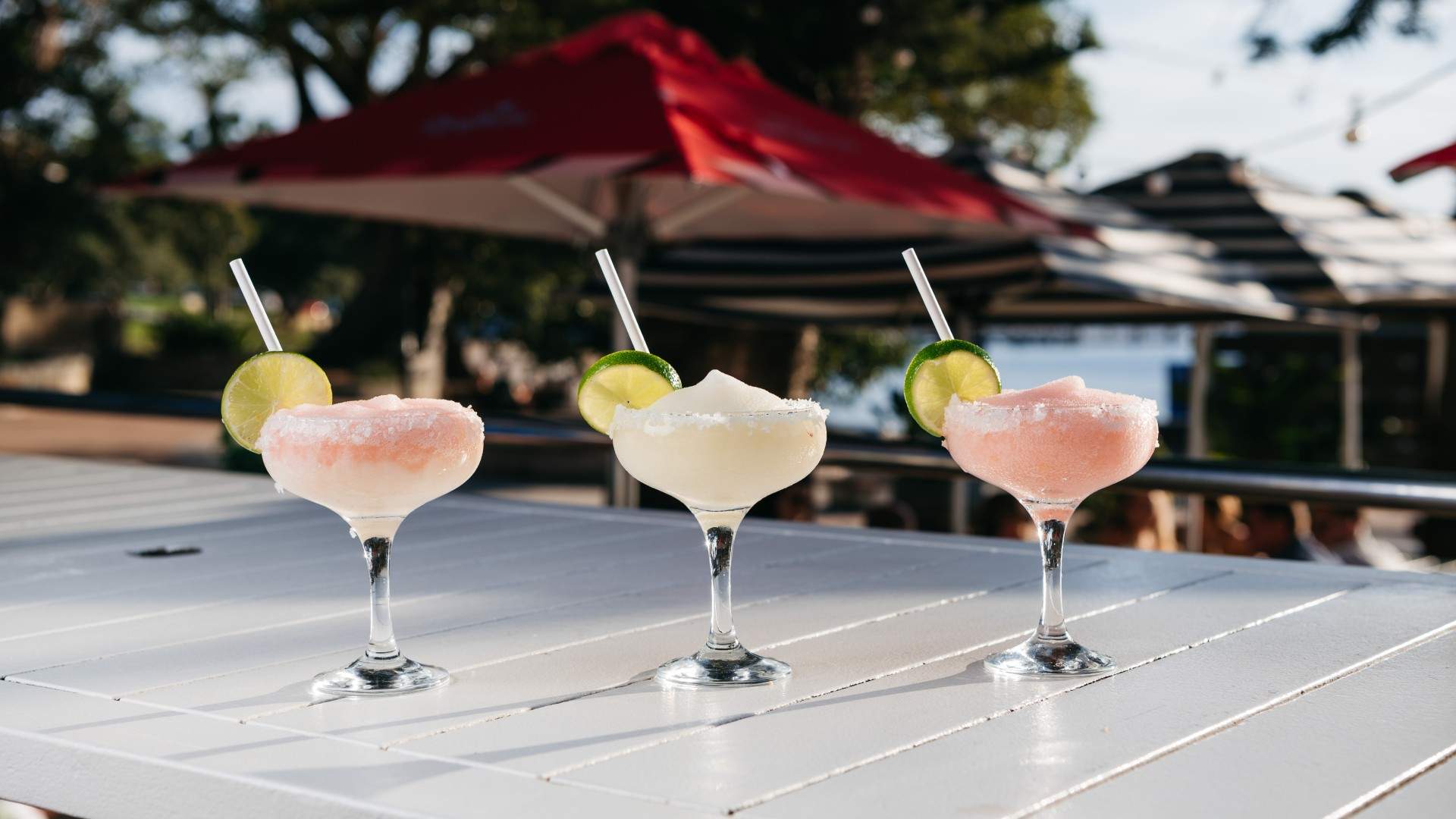 Food & Drink

Thursday, September 9 - Friday, October 1

Online

Food & Drink

Wednesday, September 1 - Sunday, October 24

CicciaBella Osteria + Bar

Food & Drink

Thursday, September 16 - Sunday, October 31

Dear Sainte Éloise

Food & Drink

Saturday, September 18 - Saturday, September 18

Fabbrica
Food & Drink

Wednesday, September 8 - Thursday, September 30

Watsons Bay Boutique Hotel

Food & Drink

Wednesday, September 1 - Sunday, October 24

CicciaBella Osteria + Bar

Food & Drink

Wednesday, September 1 - Sunday, October 24

Bistrot 916

Food & Drink

Thursday, September 16 - Sunday, October 31

Dear Sainte Éloise

Food & Drink

Thursday, August 5 - Thursday, September 30

Restaurant Hubert