Edward Burtynsky: In the Wake of Progress
Sydney Festival is filling Taylor Square with an immersive multimedia experience that's been 40 years in the making.
in partnership with

Sydney Festival 2022 has already been and gone, and next January's event is still months away. But sometimes there's something on the citywide fest's bill that's just too exciting to hold back until its next season. Yes, filling the Oxford Street Precinct with nine-metre screens showcasing stunning aerial industrial landscape images from a renowned photographer is one such event.
Those photos hail from acclaimed Canadian photographer Edward Burtynsky and, from Friday, August 26 until Sunday, September 18, they'll be on display in Sydney's Taylor Square. Sydney Festival is setting up three screens as part of an installation called In the Wake of Progress, a free outdoor immersive multimedia piece which'll span 40 years of Burtynsky's work.
Whether you're now keen to stop by specifically to see In the Wake of Progress, or you know you'll be walking past daily anyway, Sydneysiders are in for a huge and spectacular art treat — which comes to Australia after premiering at Luminato Festival Toronto in June this year.
Burtynsky's snaps focus on a topic that should be near and dear to everyone's hearts: humanity's impact upon the planet, the legacy we're leaving and the chance to create a more sustainable future. Accordingly, expect to peer at everything from scenes of shipbreaking in Bangladesh through to hazardous nickel tailings in Ontario.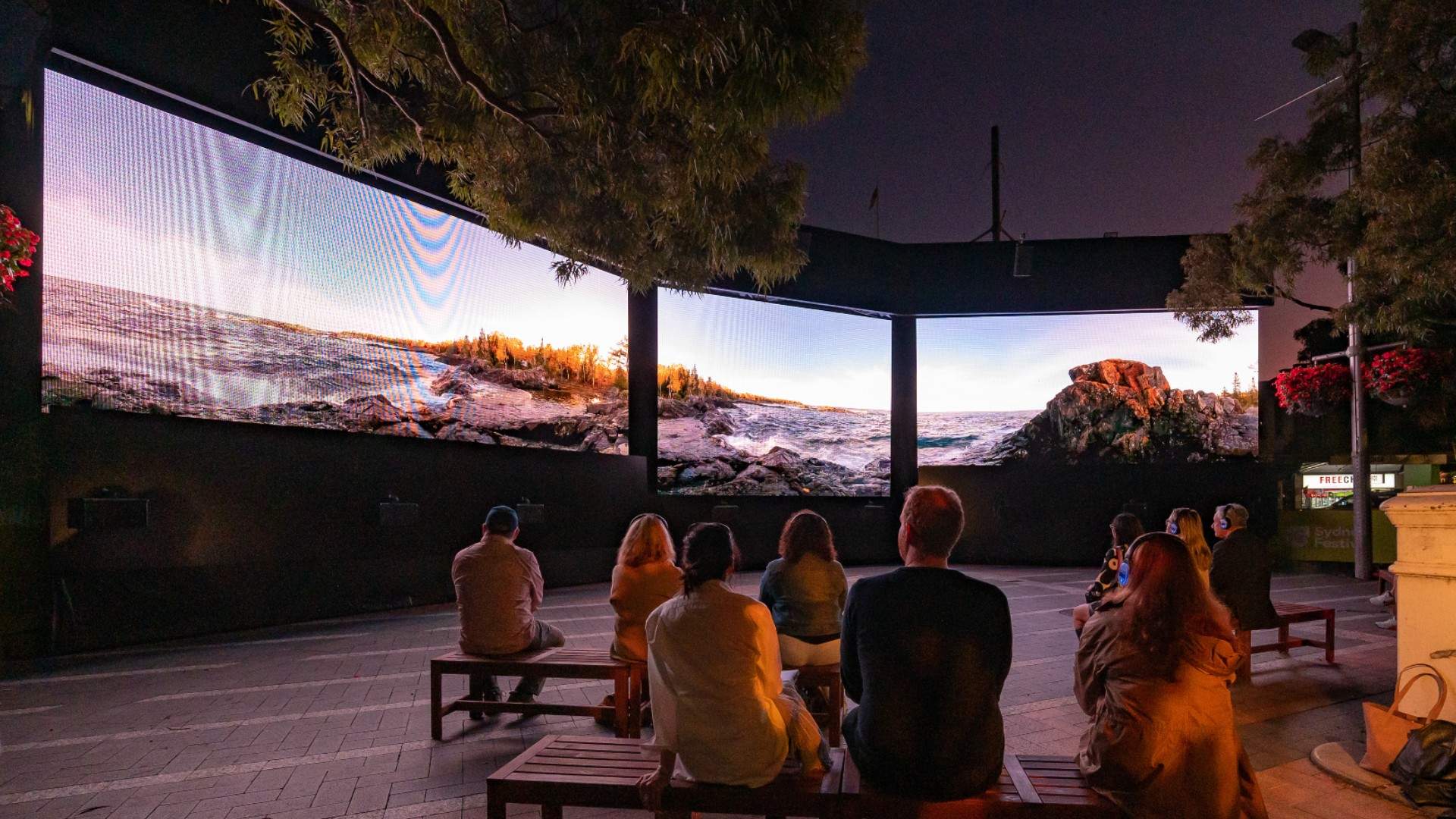 As well as the photographer's powerful imagery, In the Wake of Progress includes an original score by composer Phil Strong, and is co-produced by Bob Ezrin (who has worked with Pink Floyd, Peter Gabriel, Lou Reed and more). That means that making a date to take in the full moving 22-minute sensory experience is highly recommended. Don't worry about rushing after work— presentations begin every 30 minutes, starting from 5pm with the last presentation at 9.30pm.
The artist is also coming to Sydney for a series of talks co-presented by the Australian Museum and Sydney Festival between Thursday, September 1–Saturday, September 3, for Sydneysiders keen to hear more about his work and the impact that photography can have in exploring nature and the earth.
There will also be talks spanning topics from the environmental challenges of fast fashion to achieving net zero with speakers including The Chaser's Craig Reucassel, fashion designer Bianca Spender, and Daniel Browning of Indigenous Radio ABC and Radio National's The Art Show.
If you're keen to check out jaw-dropping photographs, head to Taylor Square between 5pm and 10pm any day from August 28 — September 18, and head to the Sydney Festival website for more information on the event and supporting talks.
Top images: Edward Burtynsky, Dyralaekir River on Myrdalssandur, Iceland, 2012 ; Edward Burtynsky Aqueduct 1, Los Angeles, California, USA, 2009