EQ Dining Festival
This summer, Thursday night at the Entertainment Quarter is for street food, drinks to match, live music and play for all ages.
in partnership with

If you prefer your meals handheld and mobile rather than indoors and table-bound, the good folks at the Entertainment Quarter (home of markets, movies and a Sydney mainstay for touring shows like Cirque Du Soleil and Van Gogh Alive) have decided to give you a Christmas present you didn't know you wanted: a two-month festival dedicated to all things street food.
From the December 1 to the January 26 — minus a brief break for Christmas and New Year — Thursdays at EQ are all about street food. That's right, every Thursday from 5–11pm will host street food vendors, beverage vendors to pair, live music and all-ages play experiences. The roster of hot n' hearty food vendors includes Agape Organic, Bar Positano, FIREPOP, Sisterscatering Gozleme, The Hotdog Bite Food Truck, The Kofte Lab, Loaded Gourmet Hotdogs, Emmy's Gourmet Gozleme and Natas & Co.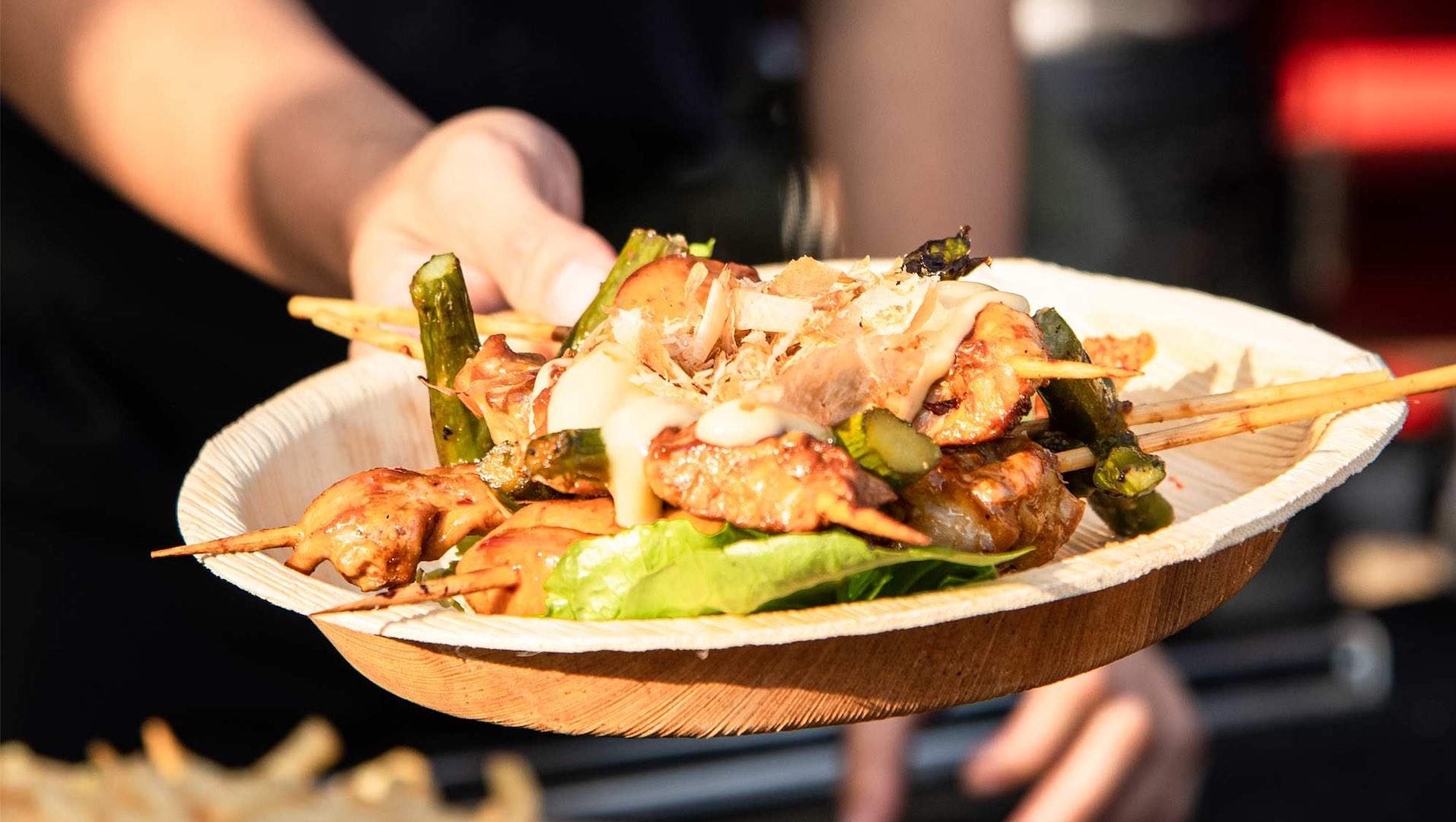 The drink options (strategically chosen every week to pair with the food) include just about every kind of beverage you can think of. We're talking craft beers, local wines, premium cocktails and plenty of non-alcoholic choices, too. Soak all this up with music from the likes of Ella Haber, Don Glori, Simon TK, Zjoso and more. We also mentioned playing. In this case, that means table tennis, life-size board games and a pop-up cupboard of tabletop classics.
The EQ Dining Festival will run on December 1, 8, 15, 22 and then on January 12, 19 and 26. Tickets are free, but registration is recommended due to limited capacity. Visit the website for more information and use #EQDiningFestival in any social content.