Van Gogh Alive at The Entertainment Quarter
The wildly popular, multi-sensory Van Gogh experience is returning to Sydney this December.
in partnership with

Some artwork is just too spectacular to be limited to a canvas — not only to be seen, but truly experienced. Imagine walking through a Van Gogh masterpiece — Sydneysiders, you'll be able to very soon. In case you missed its previous two (very successful) runs, the globally touring multi-sensory experience Van Gogh Alive is coming back to Sydney from Thursday, December 8 until late February, 2023.
After gracing the eyeballs of more than eight-million guests in 80 cities worldwide, the exhibition will be making its home in the The Entertainment Quarter's Grand Pavilion. Via 40 HD projectors, drifting fragrances and cinema-quality speakers, a visit will see you fully immersed in the colours, techniques and detail that immortalised Van Gogh in the art world. The massive 70-metre x 25-metre marquee will also boast a themed bar and cafe space to extend that immersion to your tastebuds.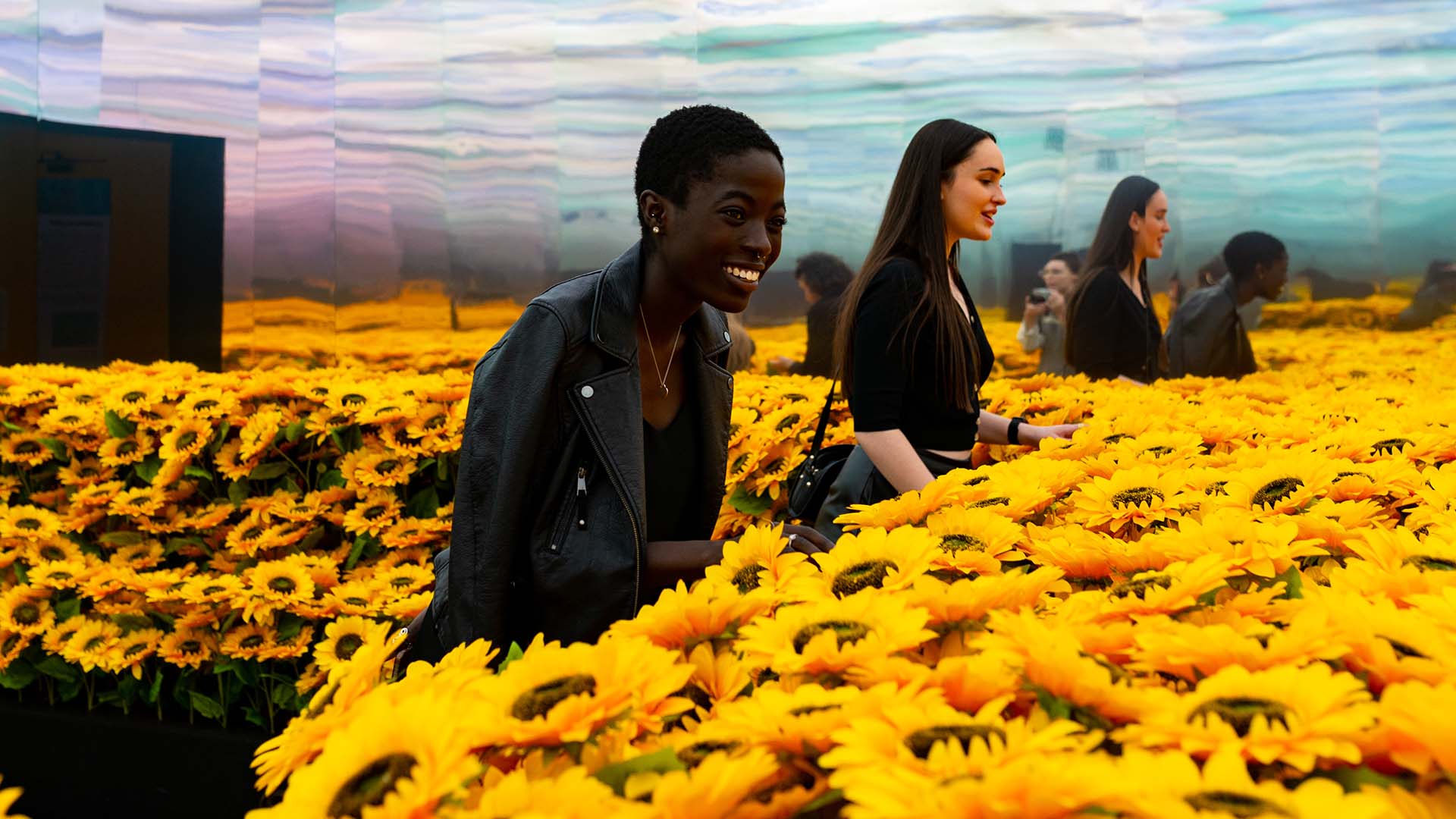 Walk through a multi-screen projection of Starry Night, touch real (fake) sunflowers instead of ogling painted ones in the Sunflower infinity room, and keep your eyes peeled for information on brand new spaces and experiences coming to this year's run.
Kids and adults alike can appreciate the unique perspectives on the artist's inspirations via photos and videos alongside the staggering gallery. All of this come from Grande Experiences, a Melbourne-based group that owns and operates galleries and experiences as breathtaking as this one in over 150 different cities worldwide.
Van Gogh Alive hits The Entertainment Quarter from Thursday, December 8 until Sunday, February 12, 2023, but could be extended later into February. For more information and to nab your tickets, visit the website.