ARTS & ENTERTAINMENT
Flickerfest International Short Film Festival Sydney 2020
Another year, another stellar lineup descends on Bondi.
Flickerfest International Short Film Festival Sydney 2020
Another year, another stellar lineup descends on Bondi.
in partnership with

There's something rather cool about being ahead of the curve when it comes to cinema, watching the latest and greatest flicks unfold on the silver screen well before anyone else. Well, at Flickerfest Short Film Festival you can do just that. Yep, break out the popcorn, the internationally acclaimed festival is back at Bondi Pavilion from Friday, January 10 to Sunday, January 19, and there's a swag of world premieres on the bill.
This year, the folks at Flickerfest received a record 3500 entries from more than 100 countries around the world, making the 2020 program a real doozy. More than 200 handpicked creative and inspiring shorts will screen throughout the ten-day festival celebrating some of the world's most talented  filmmakers.
The program is divided into categories, so you can catch all the flicks in the genres that interest you most — like comedy, romance, LGBTQI+ and documentary — or be sure you're seeing the very best Australian and International talent in one go.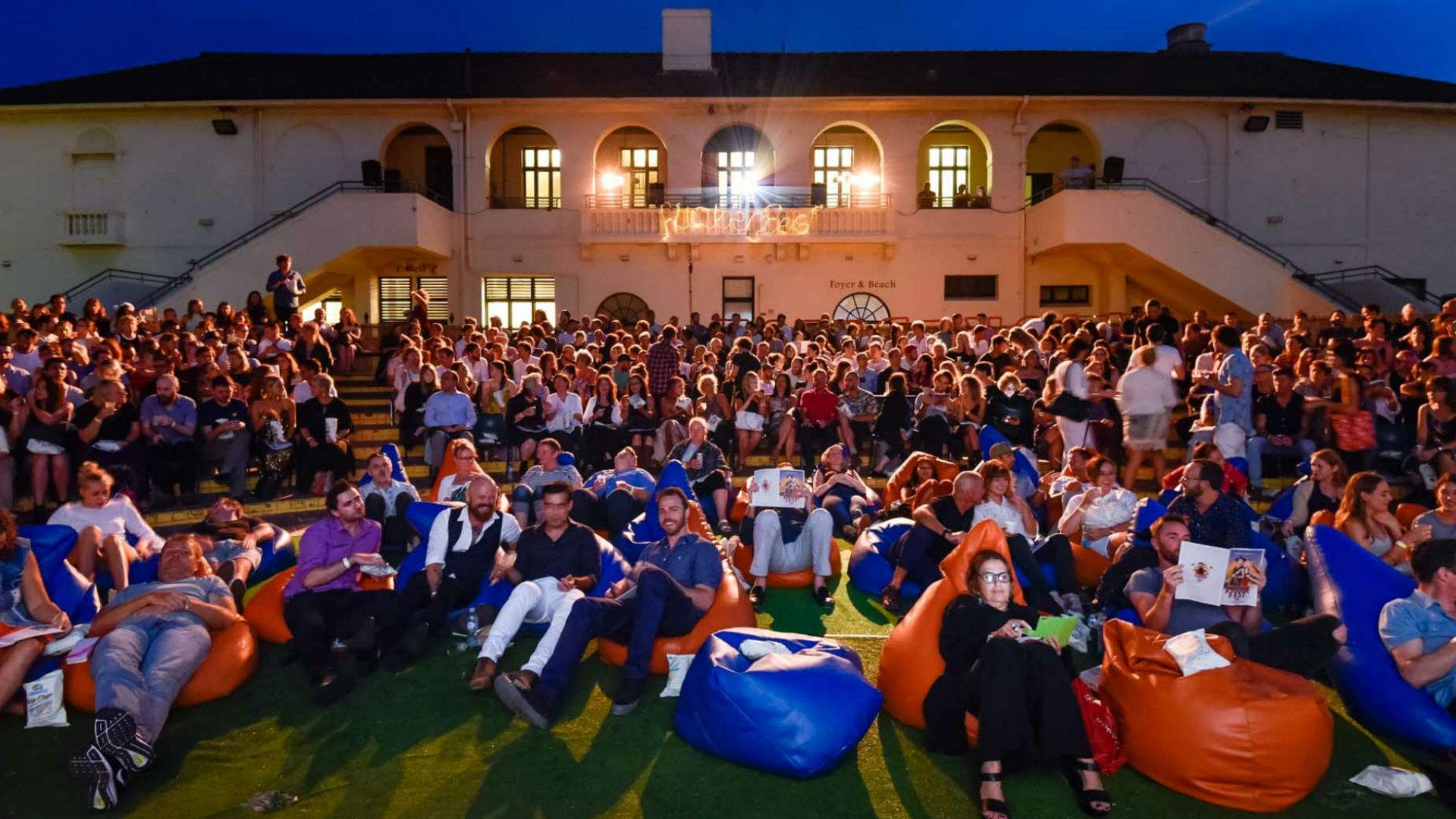 The selected films are vying for various Academy-accredited awards, including Best International Film, Best Animation and Best Australian Film. Head to Flickerfest's opening and closing night galas where you'll find some of the films' starring talent, plus plenty of food, drinks and entertainment at the festival bar overlooking Bondi Beach. There'll also be an award ceremony, a screening of some of the winning flicks and an after party.
After the ten-day festival is done and dusted, the top flicks will hit the road, stopping off at more than 50 destinations across Australia, for an annual tour between January and May.
To sweeten the deal, we've teamed up with Flickerfest to give away ten double passes. If you're keen to catch a flick for free, enter your details below.
To see the full Flickerfest 2020 program and grab tickets, head to the website.
Food & Drink

Shop 1, Bondi Pavilion, Queen Elizabeth Drive, Bondi
Food & Drink

Thursday, March 5 - Thursday, March 5

Taylor's Rooftop

Food & Drink

Saturday, February 29 - Saturday, February 29

Paddy's Market Haymarket

Travel & Leisure

Friday, February 21 - Sunday, March 22

The Grounds of Alexandria

Arts & Entertainment

Saturday, February 29 - Saturday, February 29

Oxford Street and surrounding areas
Food & Drink

Wednesday, February 5 - Saturday, February 29

Up South Bondi

Arts & Entertainment

Thursday, November 28 - Sunday, March 29

Belvedere Amphitheatre, Centennial Park
Tap and select
Add to Home Screen
to access Concrete Playground easily next time.
x