Frankie's $1 Pizza Happy Hour
Head to Hunter Street between 4–6pm every day for $1 slices before the Sydney favourite closes.
Frankie's is kicking things into overdrive to make the most of its final year in its original digs. The CBD's beloved bar and live music venue will be demolished in 2022 to make way for the new Hunter Street Metro station.
Alongside Frankie's regular weekly events, including TNT Trivia and Frankie's World Famous House Band, the team is promising "more bands and bigger bills", plus $1 pizza slices every night of the week.
Head down to Hunter Street every day between 4pm and 6pm and treat yourself to a selection from Frankie's fan-favourite pizza menu. Each day there are a selection of pizza's available by the slice, with a couple chosen as the $1 slices each night. You can also splurge on a full-sized pie and take your pick from Frankie's abundance of toppings.
The CBD institution's menu underwent a revamp in 2020, enlisting the help of Dan Pepperell (Restaurant Hubert, Alberto Lounge, Bistrot 916) to give new life to its food offering. Pepperell and Frankie's owner Anton Forte took an extensive research trip to New York, scouring the city for the best pizza by the slice before returning to Sydney with a swathe of ideas for Frankie's. Grab yourself a slice of zucchini pizza with lemon, chilli, garlic, stracciatella and mint; the Texas, which combines two different cheeses, roasted corn, red onion, jalapeños; or the Bismark with truffle salami and egg yolk.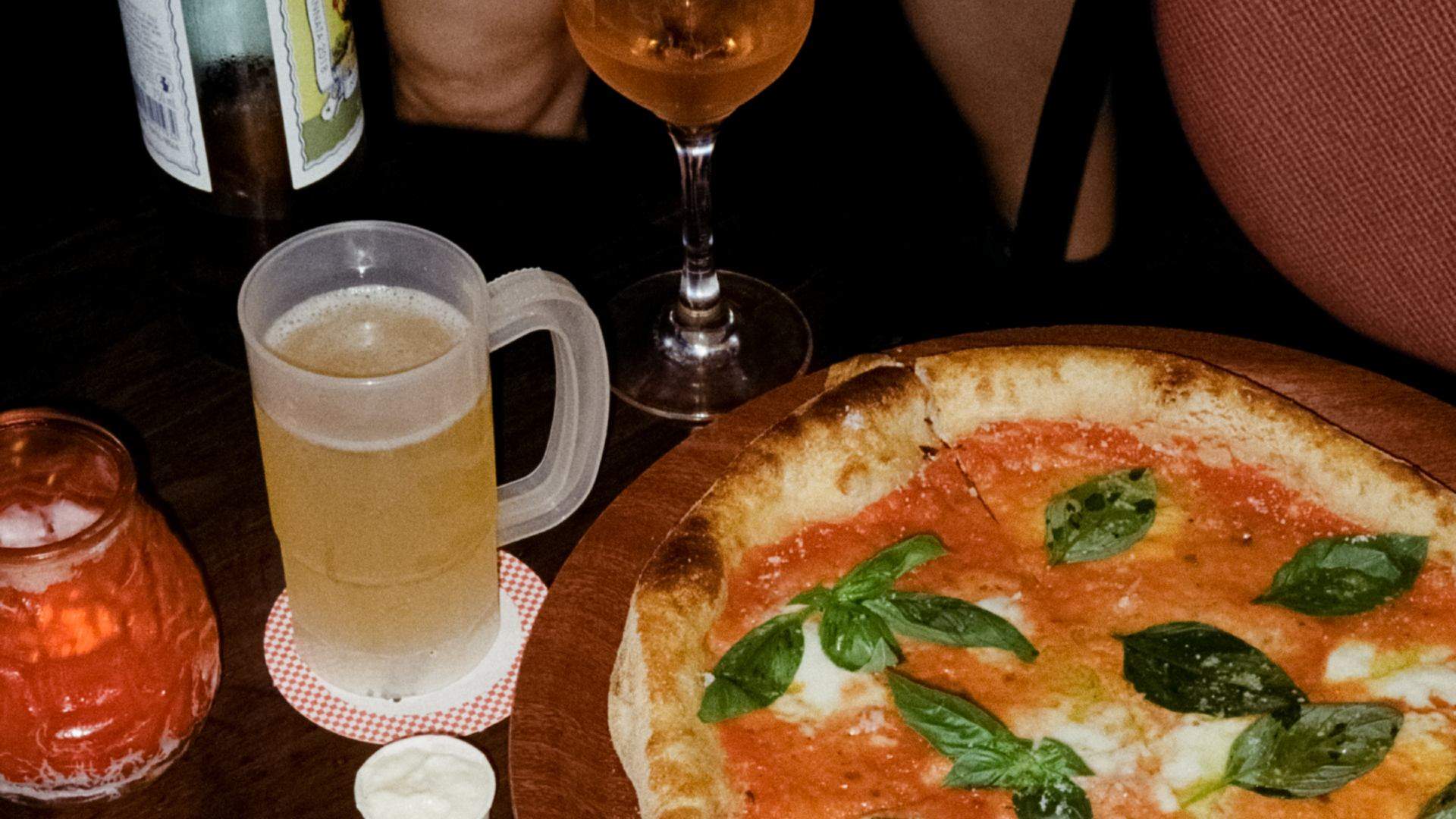 Top image: Katje Ford