GABS 2023
The Great Australasian Beer Spectapular returns to Sydney with 120 brews, panels, games and a silent disco.
On most weekends, somewhere in Sydney is hosting a beer festival. They might not happen every single weekend, but they definitely pop up with frequency. Only one is called the Great Australasian Beer Spectapular, however, and dedicates itself to weird, wild, wonderful and inventive varieties that are made exclusively for the booze-fuelled party. And that very fest has locked in its dates for 2023.
If you're a newcomer to GABS, as the festival is known, it started off as a Melbourne-only celebration of ales, lagers, ciders and more. Then, it started spreading along Australia's east coast capitals, as well as to New Zealand. Now, its 2023 plans will see it return for its Sydney event from Friday, June 2–Saturday, June 3 at ICC Darling Harbour.
While only dates and venues have been confirmed so far, and not brewers heading along or the beers they'll be whipping up, attendees can look forward to an event that's considered to be one of the best craft beer and cider festivals in the Asia Pacific region.
One big reason: it'll pour at least 120 brews, which in past years have been inspired by breakfast foods, savoury snacks, desserts, cocktails and more. In 2022, peanut butter, coffee, earl grey tea, chicken salt, pizza, fairy floss, bubblegum and sour gummy bears all got a whirl.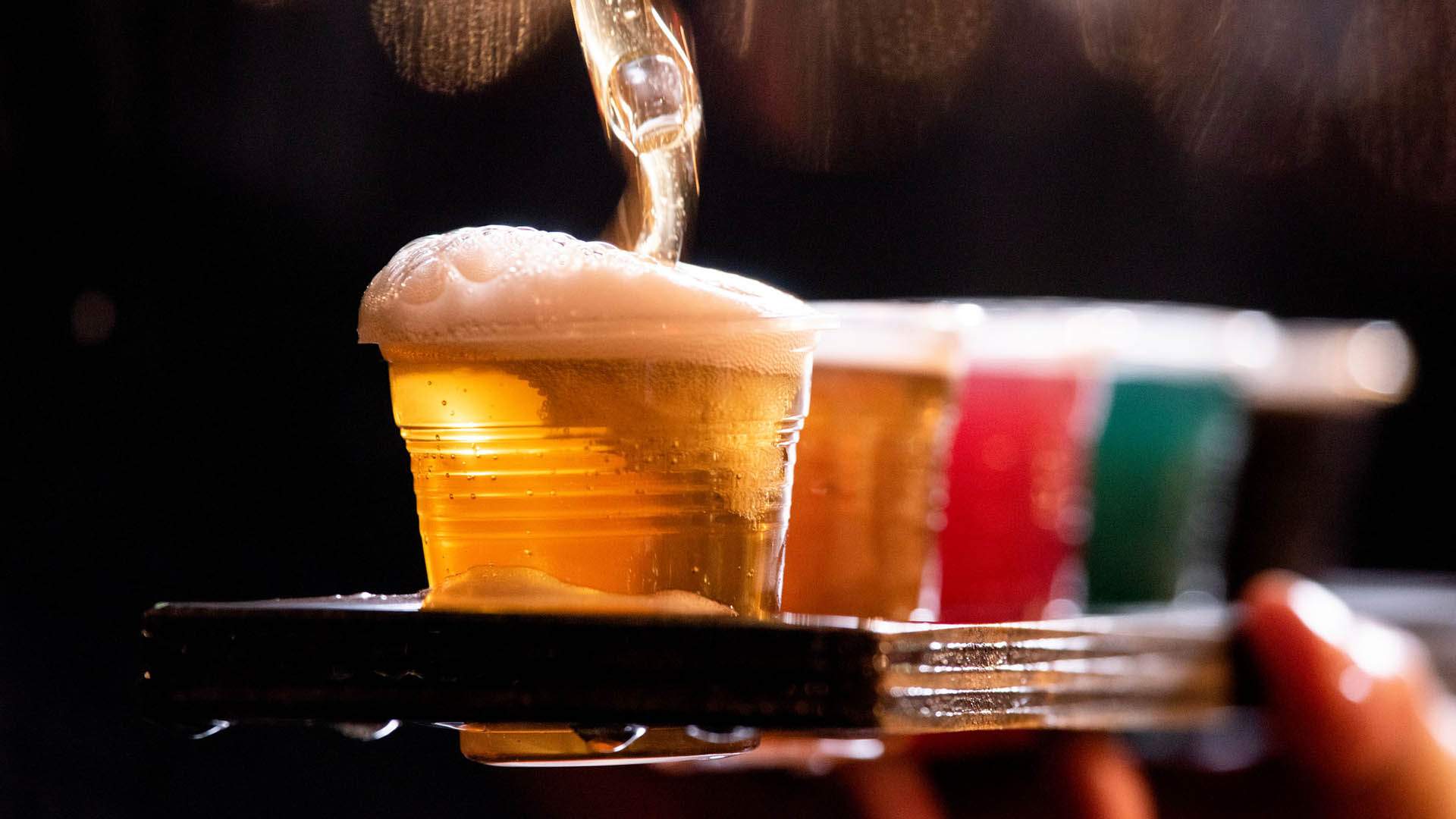 The event surveys both Australian and New Zealand breweries, with more than 60 set to be pouring their wares this year. Also on the bill: other types of tipples, including non-alcoholic beers, seltzers, whiskey, gin, cocktails and wines.
GABS is known for dishing up a hefty lineup of activities to accompanying all that sipping, too, which'll span a silent disco, roaming bands, circus and sideshow performers, games and panels with industry leaders in 2023, as well as local food trucks and vendors to line your stomach.