TRAVEL & LEISURE
Glamping in the Garden 2020 — POSTPONED
A pop-up glamping retreat located in a stunning 160-acre garden outside Sydney.
Glamping in the Garden 2020 — POSTPONED
A pop-up glamping retreat located in a stunning 160-acre garden outside Sydney.
UPDATE: MARCH 31, 2020 — Due to current government restrictions on public gatherings, Glamping in the Garden has been postponed. It is now scheduled to run between September 25–October 24, 2020. To transfer a current booking, get in contact with the organisers at hello@simplepleasurescamping.co.

Simple Pleasures Camping Co is returning to the grounds of Oberon's Mayfield Garden for its next luxurious eco-friendly camping retreat. After popping up in September last year, Glamping in the Garden will return this autumn, from April 9–May 3 to one of the world's largest privately owned cool climate gardens.
Located three hours' west of Sydney's CBD, the gardens are seriously impressive and include an 80-metre waterfall, a walled kitchen garden and a six-acre water garden — plus a bluestone chapel, aviary and rose garden. Bookings include passes to explore the sprawling 160-acre gardens, with exclusive nighttime access for glamping guests. There's plenty to do apart from moseying around, including romantic boat rides, interactive garden mazes, tours and workshops, with Autumn Festival also on from April 10–May 3.
The campsite is home to 15 luxury tents, which fitted with queen mattresses, lavish rugs, bedside tables and solar lighting. The experience also comes complete with an outdoor table and chairs to sit at, lanterns and torches, along with on-site bathrooms and hot showers that exclusive to the glamping area.
Bookings also include a Mayfield Farmer's Feast for two, at the onsite paddock-to-plate restaurant, with almost all of the produce sourced on-site and 20 percent handpicked from local suppliers.
Bookings for Glamping in the Garden are now open. Prices start at $330 per night and includes accommodation and dinner for two.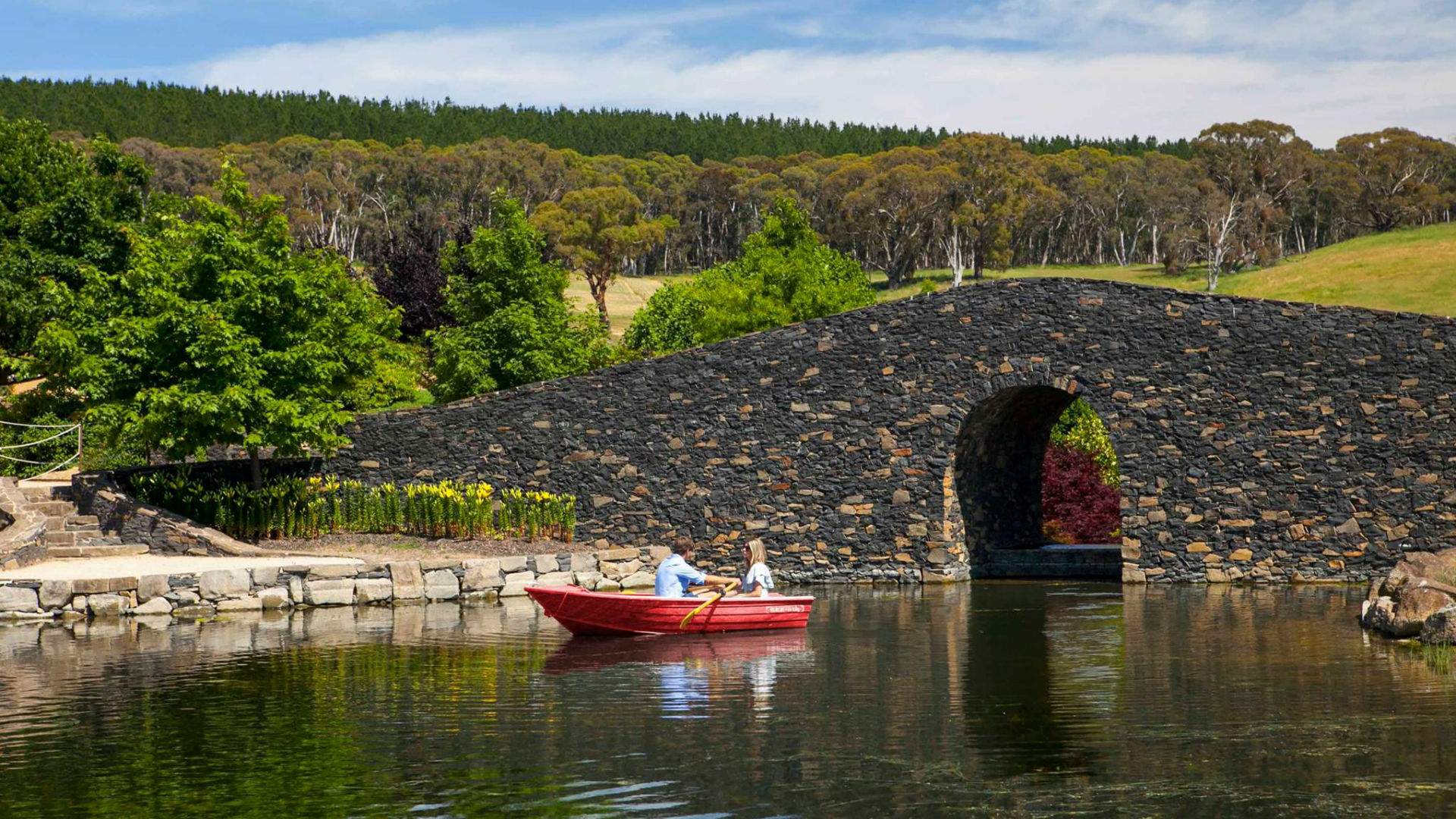 Searching data...
Sorry, no results in this area