Good Vibes Comedy Night
The brainchild of seasoned comedians Tori Crisp, Robyn Reynolds and Annabelle James hits Oxford Street every month, guaranteeing an evening packed with laughter.
We've discovered a cure for your hump-day blues. This side-splitting comedy night is here to transform your Wednesday nights from a midweek marker to a monthly event you'll refuse to miss. A laugh a day keeps the doctor away, right?
Hosted at the gorgeous Meraki Arts Bar, you'll be able to sip on a drink of your choice while enjoying the show — if you're able to maintain your balance while laughing tremendously.
Brought to life by comedians Tori Crisp, Robyn Reynolds and Annabelle James, Good Vibes Comedy aims to platform women and marginalised voices within comedy, allowing all comedians and audience members to experience the joy of comedy in its purest form. By providing a platform for diverse comedians — inclusive of considerations such as age, gender and experience — on one of Sydney's most openly welcoming streets, the event has created a safe space for all comedy lovers.
Plus, the careful selection of comedians for each show strikes a balance between the forms of comedy we all know and love, while allowing space for newness and fresh faces to cut their teeth. A jam-packed evening at Good Vibes Comedy welcomes those dipping their toes into the unpredictable waters of comedy, as well as those who have been braving its tumultuous nature for a while, and everyone in between.
Whether you attend as a guest or perform as a comedian, the event will live up to its namesake as you are guaranteed to be met with good vibes. Plus, you may even spot some familiar faces from the 2023 Sydney Comedy Festival and beyond.
The lineup changes monthly — with the three hostesses featuring every month. The roster is announced closer to the day of the event, so keep an eye out for who makes the cut on the Good Vibes Comedy Night Instagram page.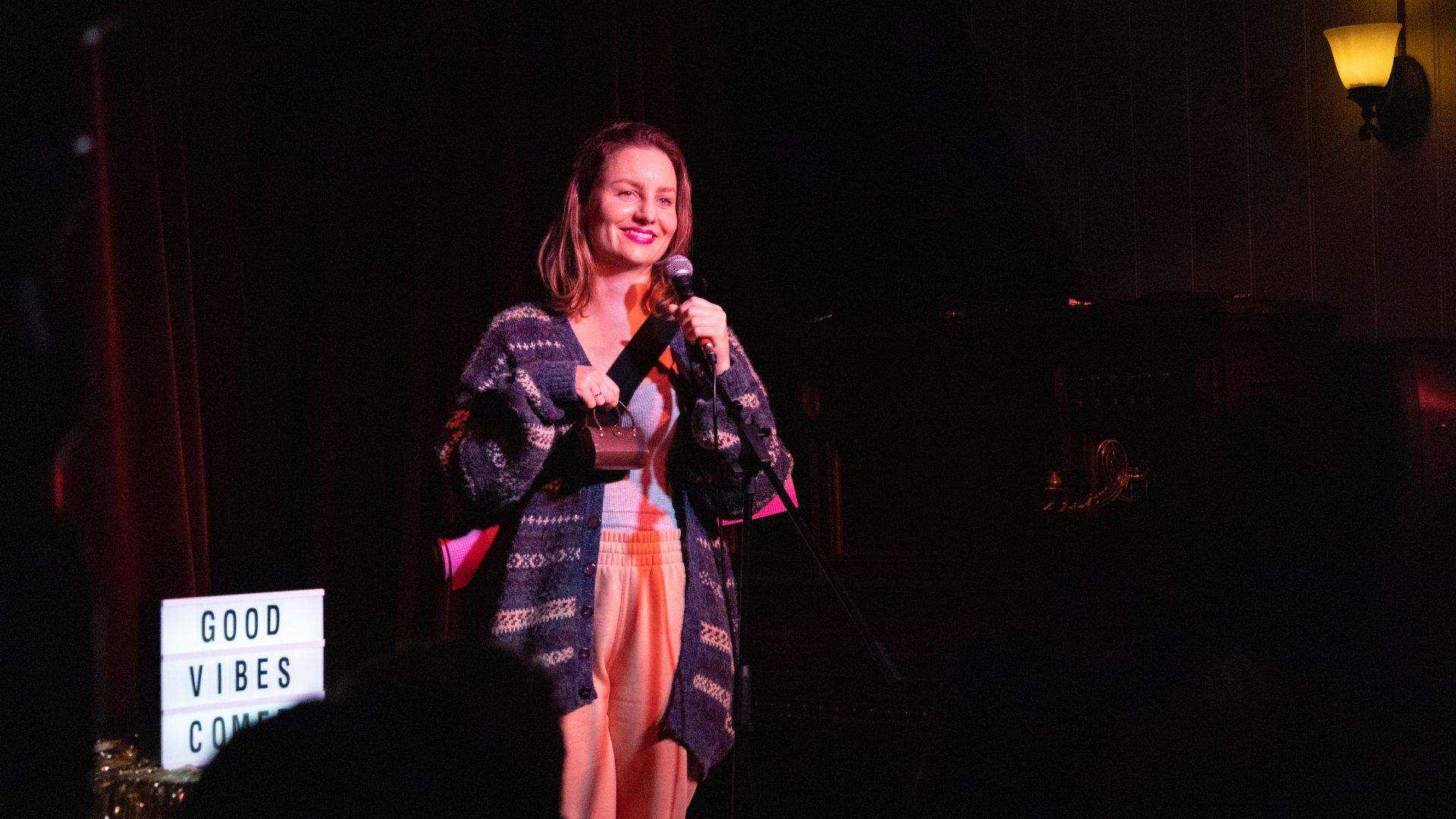 Concrete Playground Trips
Book unique getaways and adventures dreamed up by our editors