ARTS & ENTERTAINMENT
Happy Place
The 'world's most Instagrammable exhibit' is bringing its confetti dome, ball pit and room filled with 40,000 gold flowers to Aus.
UPDATE: JUNE 26, 2020 — After closing for three months during lockdown, the OTT Happy Place exhibit is reopening to the public on Friday, July 3. It'll remain on the Broadway Sydney rooftop until Sunday, August 16. The venue will have new capacity limits and hygiene measures in place and tickets are on sale now.


Immersive and Instagrammable art is all the rage right now in Australia. Yayoi Kusama's Infinity Room has taken up permanent residence in Canberra, Sugar Republic's "dessert museum" toured the country in 2019 and an extremely photogenic pop-up "museum" for pets is set to hit later this year. Next on the must-photograph list: Happy Place.
Dubbed the "world's most Instagrammable exhibit", the multi-room installation has already travelled across the US and Canada and is now heading to the rooftop of Sydney's Broadway Shopping Centre from Friday, July 3 to Sunday, August 16.
Once inside the exhibition, you'll find many OTT rooms to explore, including a rubber ducky bathtub room, a cookie room that actually smells like freshly baked cookies, a room filled with 40,000 golden handmade flowers and a giant rainbow with a golden ball pit (no leprechauns though, sorry). If that doesn't have you reaching for your smartphone, there's also a mind-bending upside-down room and the "world's largest confetti dome".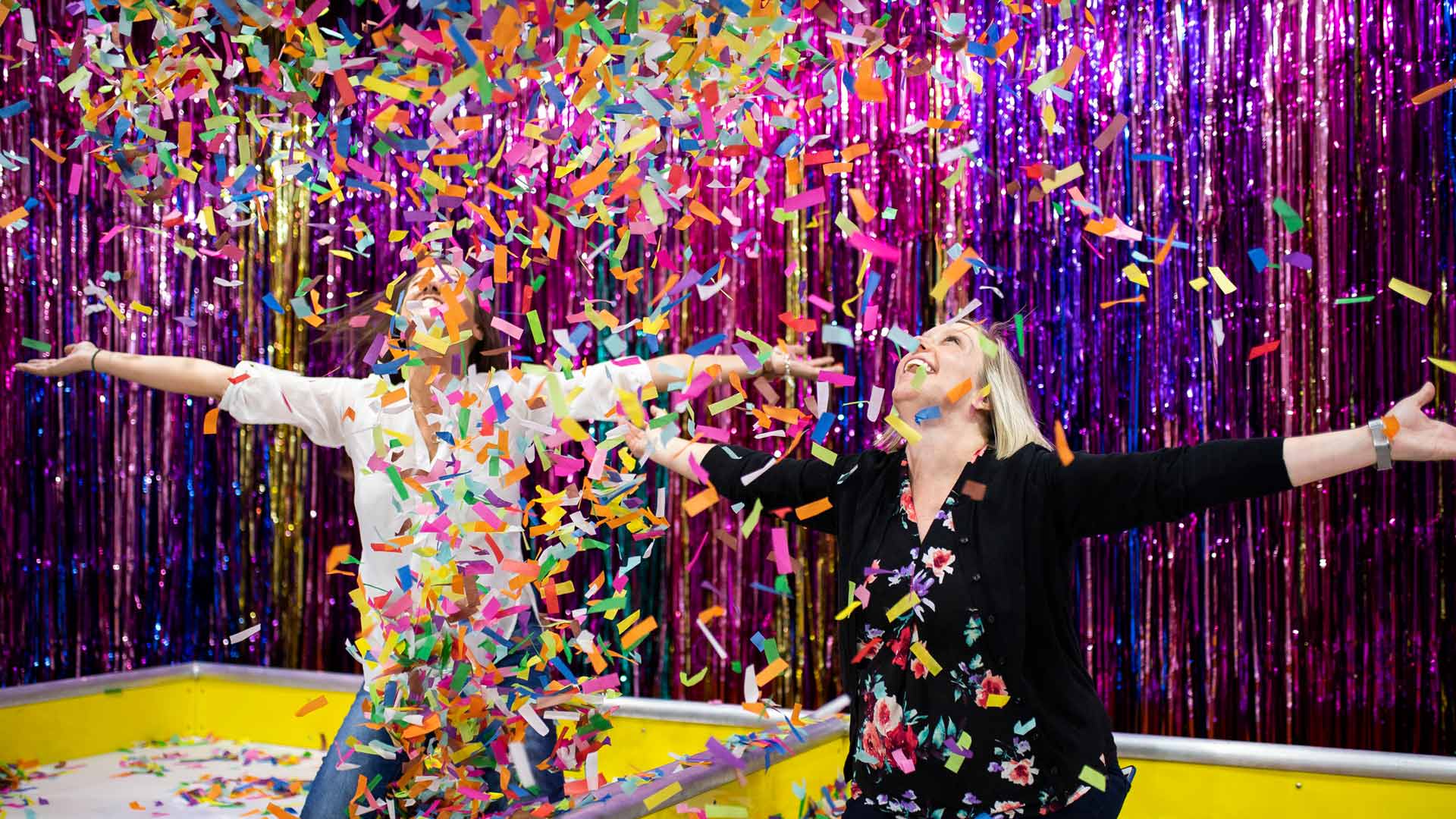 As well as the rooms, the exhibition has a lemonade stand — with all money from the Sydney one going to Red Cross Australia — a retail store and a cafe.
One million snap-happy folks have already visited Happy Place in the northern hemisphere — including, supposedly, celebs such as Adele, Hilary Duff and Kourtney Kardashian — and we're guessing it's going to be equally popular Down Under.
While the exhibition is "on a mission to spread happiness around the world", let's hope it's not actually like The Good Place — or, speaking of Kardashians, as nightmare-inducing as Kylie Jenner's Stormi World. Either way, it's going to sell out — fast. Tickets are on sale now for $39 a pop, so go get 'em if you're keen.
Food & Drink

Saturday, July 10 - Saturday, July 10

The Dome, Sydney Showground

Food & Drink

Friday, May 7 - Friday, May 7

Archie Brothers Cirque Electriq Alexandria

Food & Drink

Saturday, May 1 - Monday, May 31

Various Sydney venues

Food & Drink

Saturday, May 8 - Saturday, May 8

WILD LIFE Sydney Zoo