Harry's and Don Julio Camino De La Margarita
This Surry Hill favourite is hosting a month-long marg fest with prawn taquitos and birria tacos.
Surry Hill's stalwart Harry's is throwing a month-long margarita festival kicking off on May 5 (AKA Cinco de Mayo). The festival will showcase five different iterations of the hallowed cocktail, each of which honour a different region of Mexico — the Oaxaca, the Mexico City, the Guadalajara, the Cancun and the Tulum — and provide a unique remix of the classic margarita, from spicy-centric to citrus-heavy.
Playing sidekick to the margs will be a collection of street food snacks that Head Chef Faris Hindami has created. There's crunchy prawn and pork taquitos, juicy birra beef tacos served with a chilli-heavy dipping sauce; and grilled chilli and garlic corn.
Those who take the margarita journey across Mexico and try all five margs during the month will go into the draw to win a bunch of prizes including a four-person holiday to Byron Bay, a year's worth of Don Julio Tequila, an at-home margarita kit and Harry's merch. Each time you order a margarita, just collect a stamp from the Harry's staff on your Camino De La Margarita card.
To sweeten the deal for Concrete Playground readers, if you show the Harry's bar staff this article you'll score an extra entry to the competition.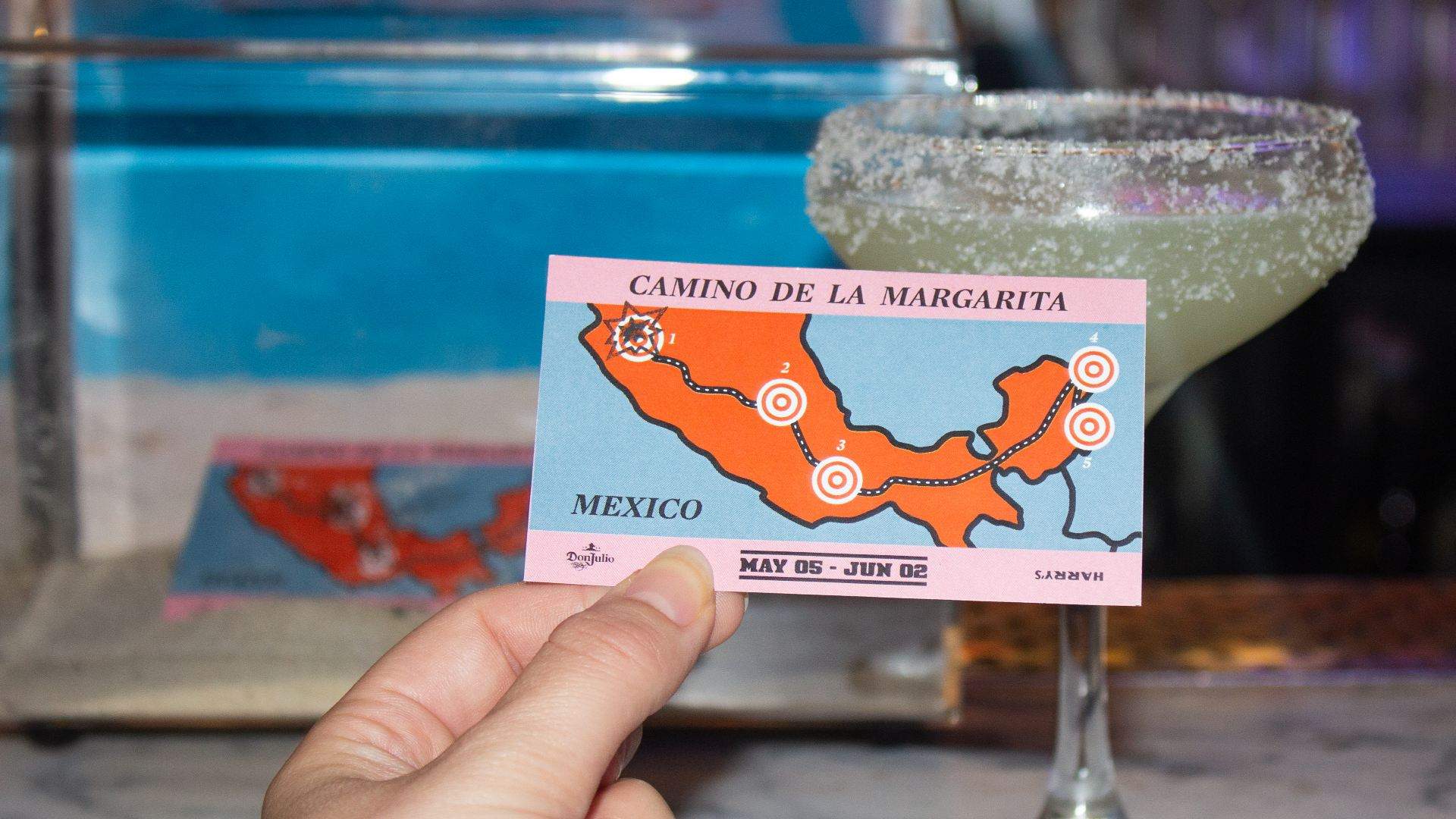 Camino De La Margarita kicks off from May 5 and runs up until June 2. Head to the Harry's website to be the first to access bookings.
Food & Drink

Friday, May 27 - Friday, May 27

Tenkomori Ramen House Wynyard

Food & Drink

Friday, April 22 - Sunday, May 29

Various Sydney venues

Food & Drink

Saturday, April 30 - Tuesday, May 31

Various Sydney venues
Design & Style

Saturday, May 21 - Sunday, May 22

Abstract Thoughts Gallery