Heaps Gay's 8th Birthday Carnival
Celebrate Heaps Gay's eight birthday with a five-hour party full of music, dance, performers and carnival rides.
UPDATE Thursday, June 24: Due to the recent COVID-19 outbreak in Sydney, Winter in the Domain has been postponed. Heaps Gay's 8th Birthday Carnival will now take place on Saturday, July 17. You can stay up to date with the developing COVID-19 situation in Sydney, as well as current restrictions, at NSW Health.
A new winter-themed concert series featuring a family-friendly winter park and a jam-packed lineup of Australian talent is coming to Sydney's CBD this June. Following the tumultuous, yet successful run of Summer in the Domain this March, the Royal Botanical Gardens and The Domain are collaborating for another run of performances set among the CBD skyline titled Winter in the Domain. As part of the three-week run of gigs, Sydney's beloved LGBTQIA+ party collective Heaps Gay is celebrating its eighth birthday with a blockbuster night of performances.
Heading up the lineup for the Heaps Gay party are performances from dance-pop group Haiku Hands, pop sensation Banoffee, Western Sydney R'n'B hitmaker A.Girl and Touch Sensitive collaborators The Goods. Across the rest of the 30+ strong lineup are performances from the likes of Millie Sykes, Felicia Foxx, Madam3Empress, Lauren and Heaps Gay's own DJs. Manning the hosting duties for the night will be Ru Paul's Drag Race Down Under's Karen from Finance as well as Sharon Manhattan, while Nana Miss Koori will perform a Welcome to Country to begin the event.
Alongside the music and performances, a wondrous Winterpark will be set up in The Domain. The park will include an ice skating rink alongside family-friendly carnival rides, food and drink stalls and heated outdoor spots. The music will run from 5–10pm, with the drinks and rides continuing until 11pm.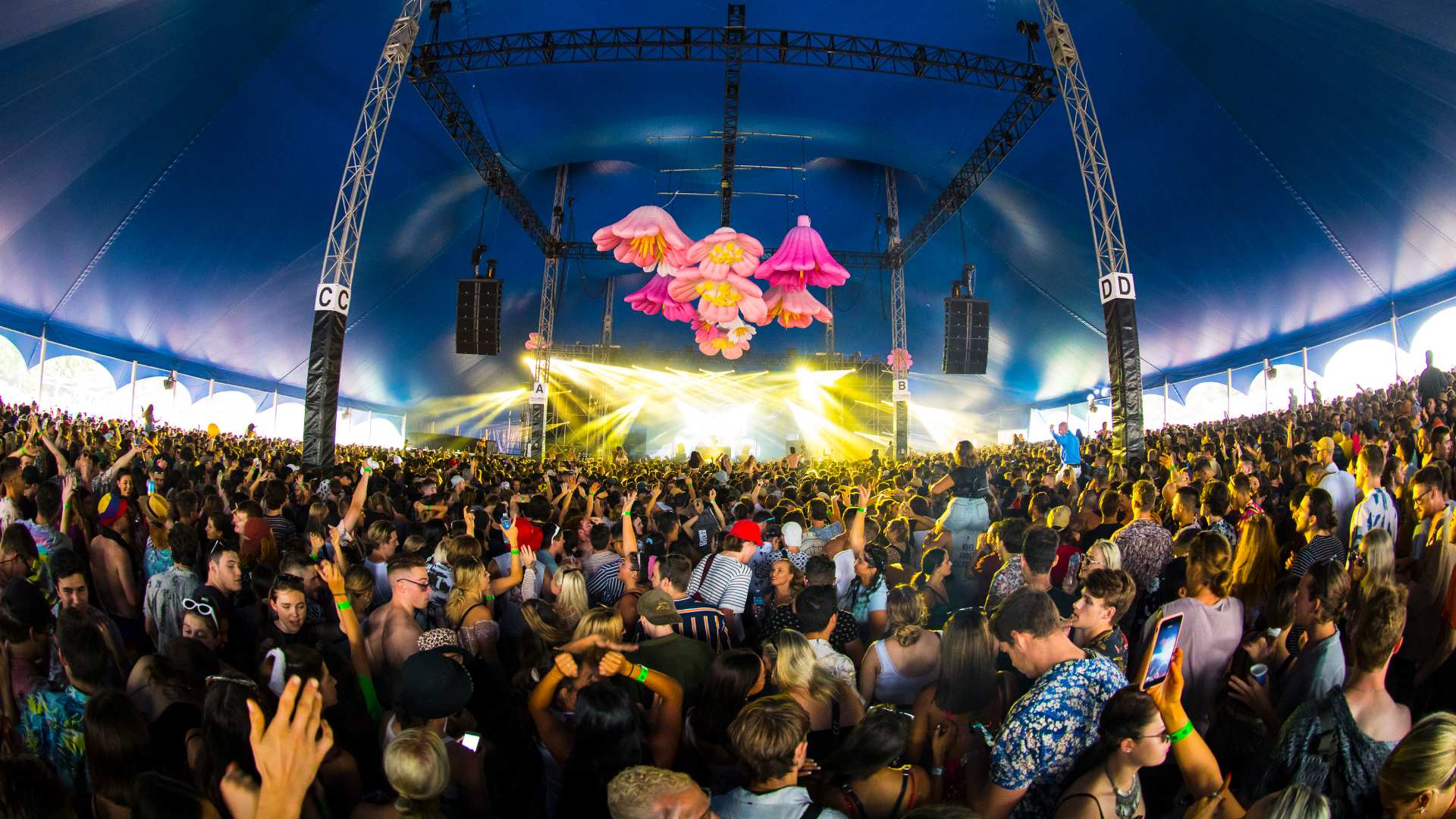 Top Image: Heaps Gay Qweens Ball 2018
68 Sir John Young Crescent, Woolloomooloo
Food & Drink

Wednesday, October 20 - Thursday, December 1

About Time

Food & Drink

Friday, October 22 - Friday, October 22

Luna Park

Food & Drink

Saturday, September 18 - Saturday, September 18

Fabbrica

Food & Drink

Saturday, October 9 - Sunday, March 27

Royal Botanic Garden Sydney
Food & Drink

Wednesday, October 20 - Thursday, December 1

About Time

Food & Drink

Wednesday, January 3 - Wednesday, January 3

Eau De Vie

Food & Drink

Saturday, October 9 - Sunday, March 27

Royal Botanic Garden Sydney

Food & Drink

Thursday, September 16 - Sunday, October 31

Dear Sainte Éloise