Hello Auntie x Philter Brewing Lunar New Year Pop-Up
Hello Auntie and Philter Brewing are coming together for a Lunar New Year feast featuring exciting street food creations from Chef Cuong and his mum.
Two beloved Sydney institutions are coming together for a celebration of the Lunar New Year. Across two Sundays — January 22 and 29 — Hello Auntie is taking over Philter's Marrickville brewery for a lineup of Vietnamese street food feasts.
Hello Auntie's Chef Cuong will be manning the grill across both days, along with a very special guest: his mum Linda, who opened the first Marrickville restaurant with him back in 2015. The dynamic duo will be whipping up flavour-packed eats including banh uot — combining barbecue pork, fried onions, braised shallots and garlic stem, wrapped in rice noodle sheets and topped with a fried egg.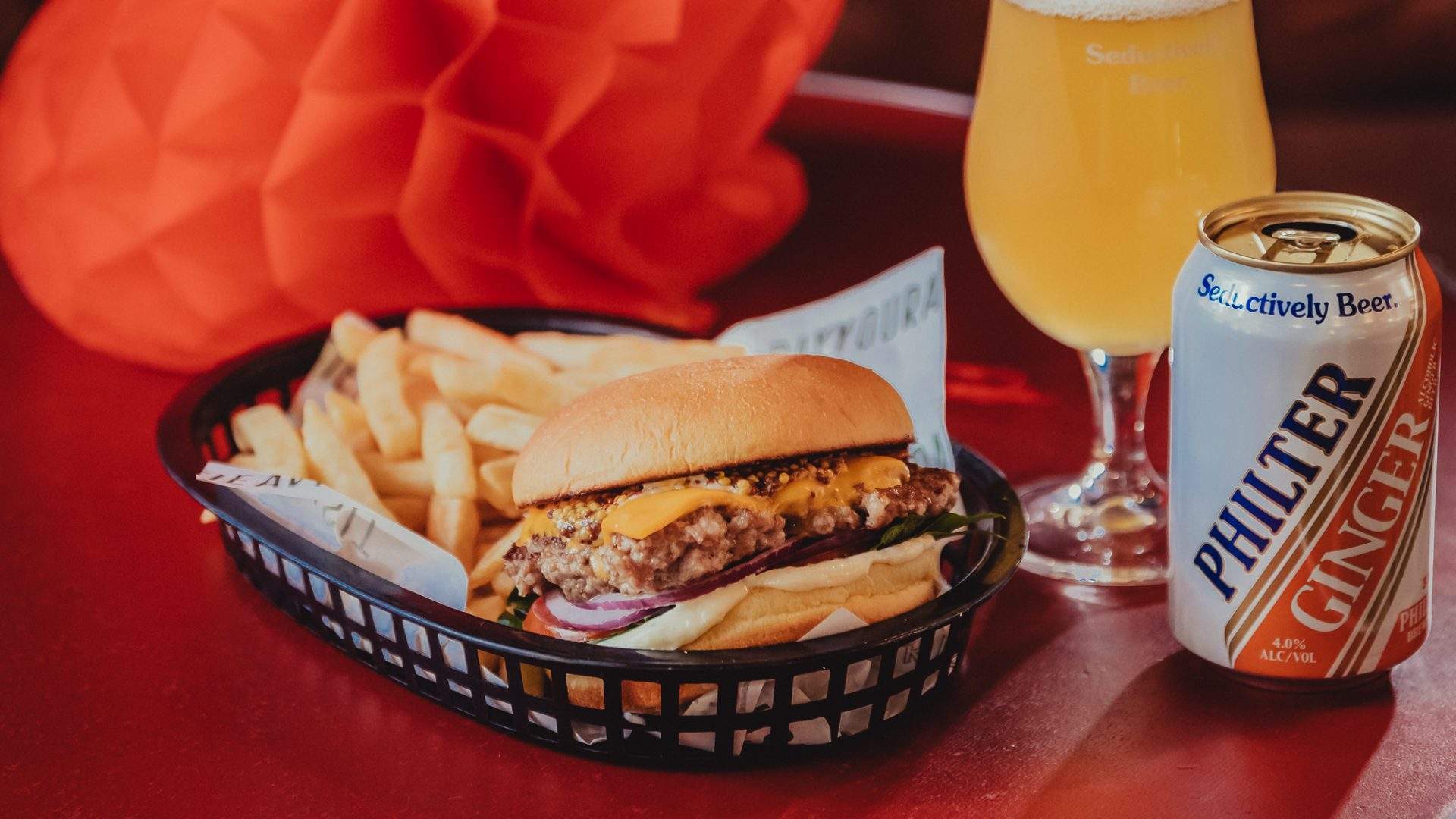 Also on the menu will be king prawns and green papaya paired with roasted peanuts and ginger vinaigrette; char siu fried chicken wings with Vietnamese mint salsa; and the Bo La Lot burger, which piles a pork and veal patty, betel leaf, onion, tomato, mustard and mayo onto a bun.
"The Bo La Lot Burger has been a favourite staff meal at Hello Auntie for a while and I've always wanted to share it with the public," Cuong says.
Hello Auntie will also be in charge of creating some LNY ambience by decking out the brewery in Vietnamese decor. The pop-up will run across the two days from midday until 6pm with the last orders at 4.45pm.