FOOD & DRINK
High Tea At Home
Bring some decadence into your home with these Sheraton Grand high tea packages.
If you've felt yourself slipping into the lockdown lull — stepping out in socks and sandals a bit more or settling on toast for dinner — you can now pretend you're the socialite you were pre-lockdown with this living room high tea. Sheraton Grand is looking to bring some decadence into your home with three elegant gourmet boxes full of tasty sweet and savoury snacks.
Choose between the high tea, indulgence or cheese and charcuterie boxes for your at-home celebration with your partner or housemates. Among the featured finger treats in the $69 high tea box for two are tomato mushroom arancini with truffle aioli; Moreton Bay bug quiches; and matcha, mango and yuzu slices. No tea would be complete without scones, so you can expect a mix of tradition and fruit scones in your high tea box, complete with clotted cream and jam.
If you don't have as much of a sweet tooth, you can order the $79 cheese and charcuterie box which features an assortment of cured meats, cheese, pickles, dried fruit and dips. Or if you're looking to treat your whole share house, the $125 indulgence box will satisfy up to four people with its mix of cheeses, meats, veggies and sweets.
Orders can be collected or delivered between 11am–3pm Friday–Sunday from Sheraton Grand Sydney Hyde Park. Delivery is organised through Uber's Package Delivery via the Uber app. To ensure your order is ready that weekend, make sure you order before 5pm on Wednesday.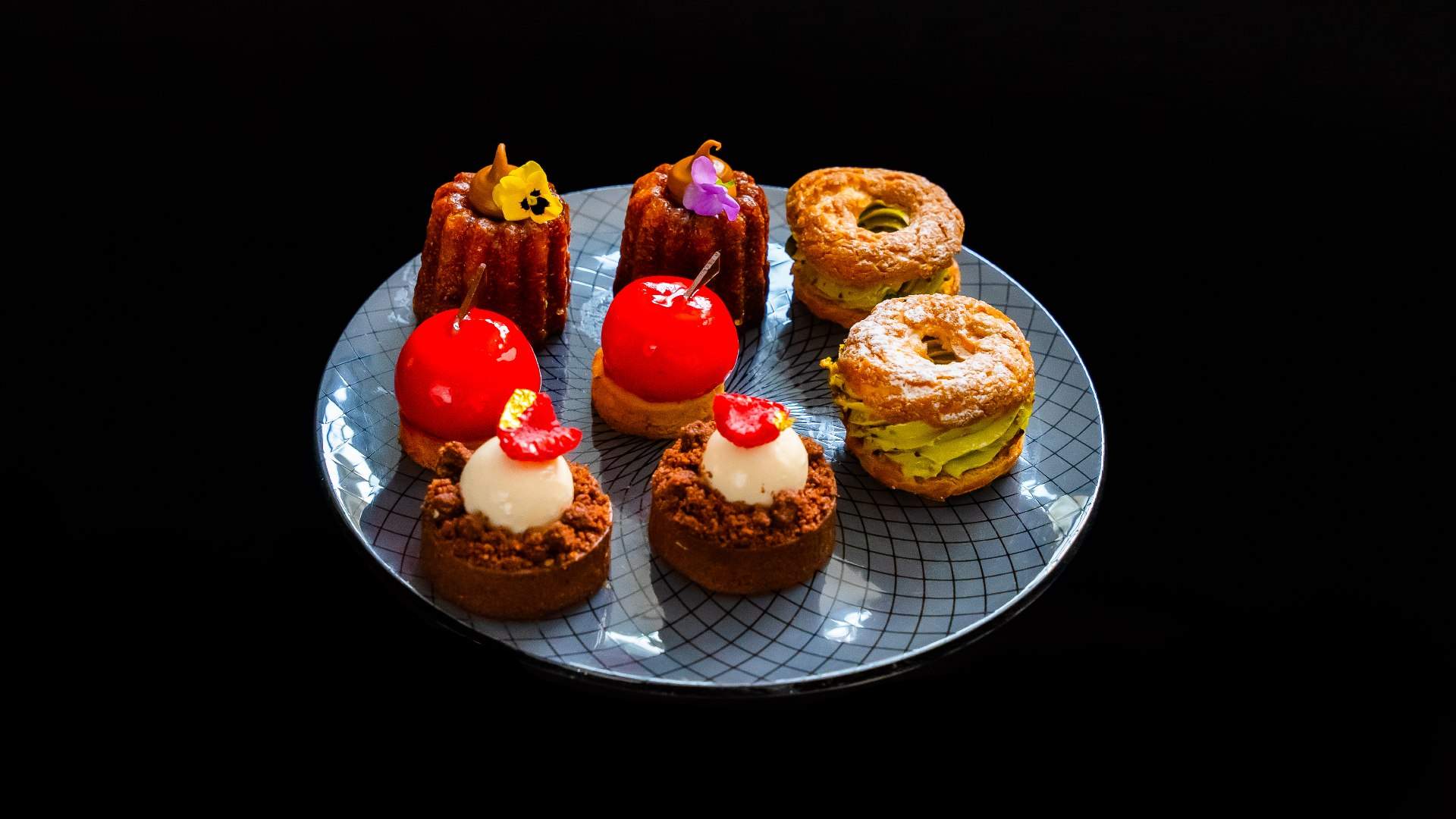 Food & Drink

Shop 38 Level 1, Piccadilly Tower, 133-145 Castlereagh Street, Sydney
Food & Drink

Wednesday, September 22 - Sunday, September 26

Small's Deli

Food & Drink

Friday, September 24 - Saturday, September 25

Porcine

Food & Drink

Saturday, September 25 - Saturday, September 25

Coogee Pavilion

Food & Drink

Wednesday, September 1 - Sunday, October 24

The Star Sydney

Food & Drink

Saturday, September 18 - Saturday, September 18

Fabbrica

Food & Drink

Thursday, September 9 - Friday, October 1

Online
Food & Drink

Saturday, September 18 - Saturday, September 18

Fabbrica

Food & Drink

Thursday, August 5 - Thursday, September 30

Frankie's

Food & Drink

Thursday, August 5 - Thursday, September 30

Restaurant Hubert