FOOD & DRINK
Hubert A La Maison
Restaurant Hubert is bringing its French fare to you with a luxe new at-home food and drink menu.
Since opening in 2016, Restaurant Hubert has been a citywide favourite for Sydneysiders looking for a high-quality French meal or a fine dining experience in the CBD. But with everyone stuck in their homes, for the time being, fine dining is often traded for trackies and a Big Mac. Hubert is looking to change that, bringing the Restaurant Hubert experience into your home with its new takeaway menu Hubert À La Maison.
Available for delivery across NSW and ACT Thursday–Sunday, the takeaway menu features selections from the Restaurant Hubert menu a la carte and accompanying French wines and beers. There are also two banquet menus. The first Le Petit Banquet for two includes pork terrine wrapped in pastry, roasted snails with XO butter, chicken fricassée, confit mushroom with peppercorn sauce, sautéed greens and creme caramel for dessert. The second vegetarian option swaps out the pork, chicken and snails for gnocchi and shitake in parmesan cream, Gruyere souffle and kimchi gratin.
Both banquets require some work to heat them so you can enjoy them warm and fresh, but come with detailed instructions on everything you need to do to recreate the Restaurant Hubert experience. Browse the menu here.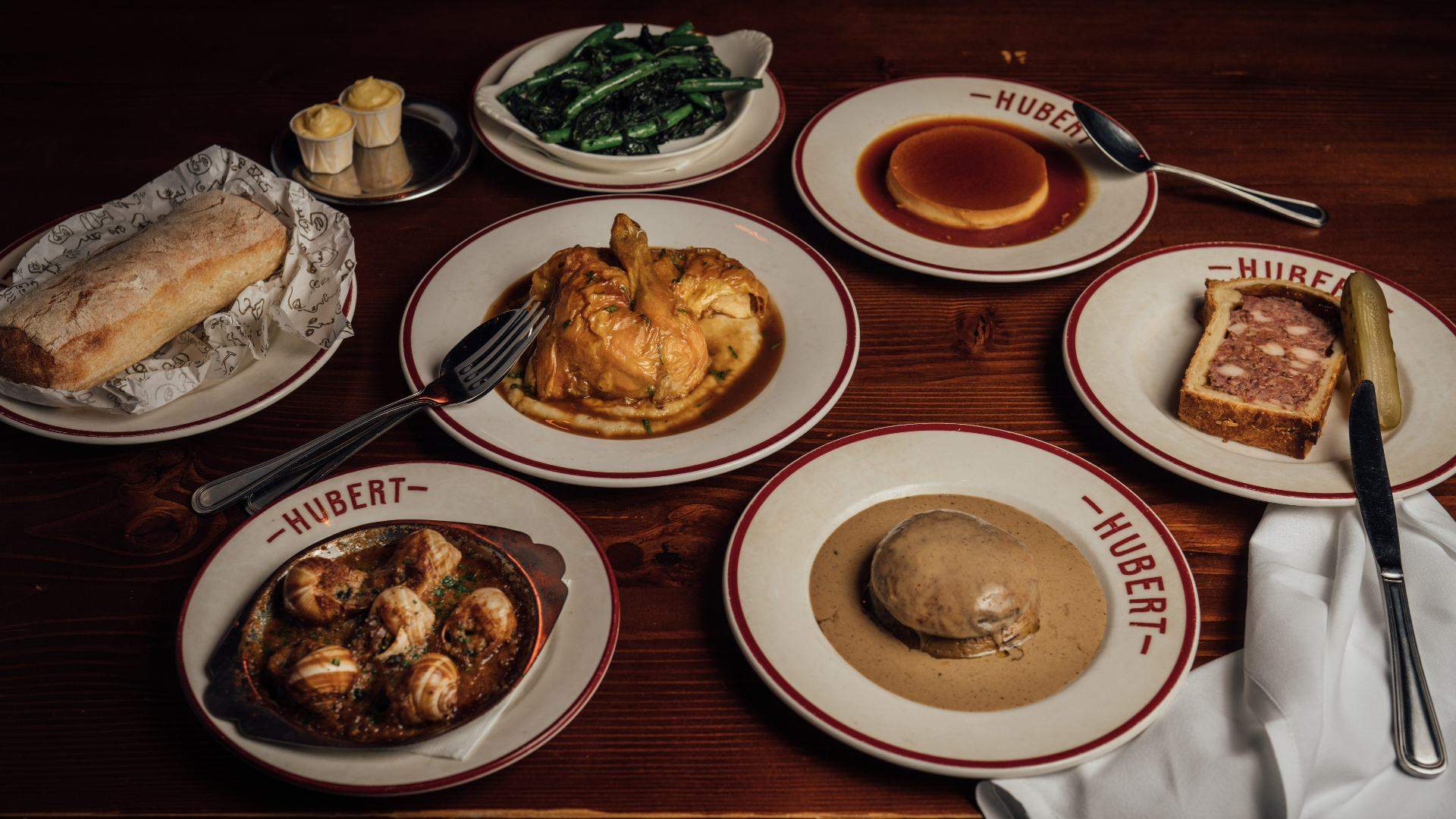 Food & Drink

Wednesday, September 22 - Sunday, September 26

Small's Deli

Food & Drink

Friday, September 24 - Saturday, September 25

Porcine

Food & Drink

Saturday, September 25 - Saturday, September 25

Coogee Pavilion

Food & Drink

Wednesday, September 1 - Sunday, October 24

The Star Sydney

Food & Drink

Saturday, September 18 - Saturday, September 18

Fabbrica

Food & Drink

Thursday, September 9 - Friday, October 1

Online
Food & Drink

Thursday, August 5 - Thursday, September 30

Frankie's

Food & Drink

Saturday, September 18 - Saturday, September 18

Fabbrica

Food & Drink

Tuesday, April 20 - Tuesday, October 26

Various Sydney venues