FOOD & DRINK
IIKO Mazesoba Halloween Menu
Darling Square's IIKO Mazesoba is giving its brothless ramen a spooky halloween makeover this October.
It's October and you know what that means: it's time to get spooky. One of the first Sydney venues to get into the Halloween spirit is Kickstarter-funded Darling Square IIKO Mazesoba.
IIKO Mazesoba specialises in its namesake Japanese-style 'brothless' ramen dishes that are tossed in savoury sauces instead of soup. The noodle specialist has designed a Halloween-themed menu featuring some of its fan-favourite dishes alongside some new creations done up to look a little more frightening.
The centrepiece of the menu is soft shell crab mazesoba, naturally blackened with activated coconut charcoal powder to give it that Halloween feel. Also on the menu, you'll find pumpkin croquettes and black sesame tiramisu for dessert, providing a strong black and orange colour palette throughout.
You can order these festive dishes alongside all of the classic IIKO Mazesoba selections like karaage fried chicken, potato salad and gyoza from Friday, October 15 through until Sunday, November 7.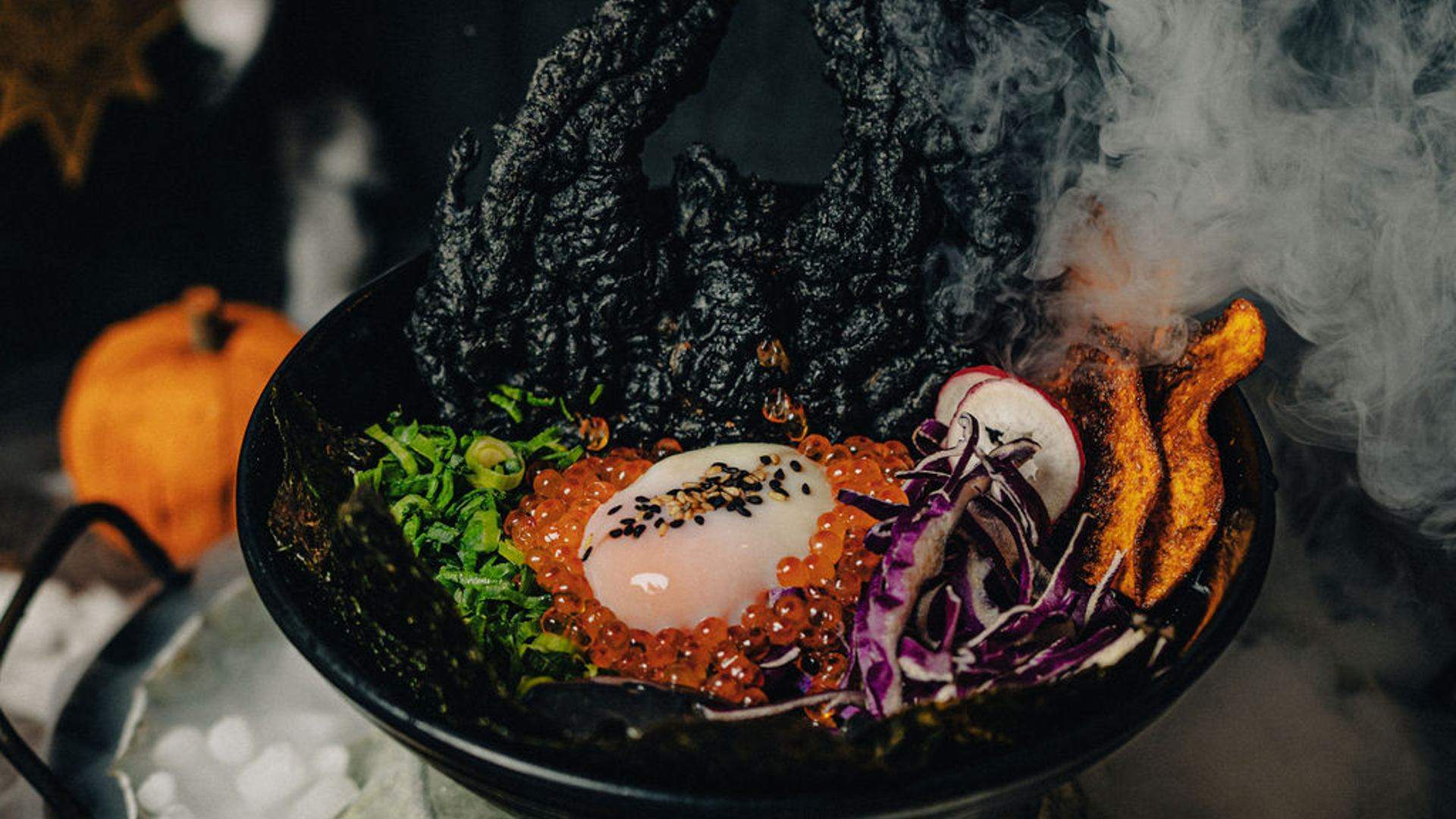 Food & Drink

Thursday, October 14 - Sunday, October 17

Harbourfront Seafood Restaurant

Food & Drink

Monday, October 11 - Saturday, October 16

Various bowling clubs across NSW

Food & Drink

Sunday, October 17 - Sunday, October 17

Opera Bar

Food & Drink

Saturday, October 9 - Sunday, March 27

Royal Botanic Garden Sydney

Food & Drink

Wednesday, July 1 - Wednesday, July 1

The Morrison Bar & Oyster Room

Design & Style

Saturday, September 26 - Saturday, September 26

Paddington Markets
Food & Drink

Saturday, February 2 - Saturday, February 2

Handpicked Cellar Door