I've Been Meaning To Ask You — Riverside Theatres
This ground-breaking show is asking all the tough questions of today — and putting them in the hands of our future.
in partnership with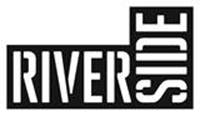 At a time when the hard questions have never been more important to ask, Australian Theatre for Young People (ATYP), in partnership with The Good Room, is wading through a combat zone rife with smashed avo and cries of 'OK Boomer' to reopen the conversation with I've Been Meaning To Ask You.
I've Been Meaning To Ask You takes a bunch of thorny questions asked by kids and the best answers adults could muster and turns them into a high-energy dash to the future. You can even submit your own answers via meaningtoaskyou.com.
The questions may not be what you're expecting (and the answers may raise a few eyebrows), but this is a chance to see the plans being hatched by tomorrow's great minds to solve the problems we all grizzle about today.
Naturally, the production is created and performed by an ensemble of local youth performers. And it's making its way to Riverside Theatres on Wednesday, March 17.
Chance of a spicy car ride home: high.
'I've Been Meaning To Ask You' is a production by ATYP, created by The Good Room and presented by Riverside Theatres and Critical Stages Touring. To nab tickets, head here.