& Juliet
This Olivier Award-winning Shakespeare-meets-pop musical is coming to Australia in 2023.
Whether you studied it in high school or just obsessed over Baz Luhrmann's glorious 90s movie, everyone knows how Romeo and Juliet ends — and it doesn't conclude happily for either of its eponymous star-crossed lovers. But what if it didn't wrap up that way? What if Juliet lived to love again? And what if her experiences from there, after thwarting theatre's greatest tragedy, involved a whole heap of pop tunes from the last couple of decades?
There's no need to ponder how all of that might turn out because the answer already exists, all thanks to Olivier Award-winning jukebox musical & Juliet. A hit in London's West End since 2019, it remixes the iconic love story in multiple ways — tinkering with its narrative and throwing in all that toe-tapping music.
Even better: in only its second stop outside of the UK, following Toronto, & Juliet has locked in a trip to Australia. Come Sunday, February 26, it'll hit Melbourne's Regent Theatre — and is planning to stay until at least Saturday, July 29. Whether it'll then head to other Aussie cities — as most big productions tend to do after their premiere seasons — is yet to be announced.
If you're now thinking "wherefore art thou?" about & Juliet's setup, it picks up after the ending we all know doesn't eventuate. And, it muses on what might happen if Juliet could choose her own fate instead. That scenario involves Anne Hathaway — no, not that one — and her husband William Shakespeare, and features songs by Britney Spears, Backstreet Boys, Robyn, Katy Perry, The Weeknd, Kelly Clarkson and more.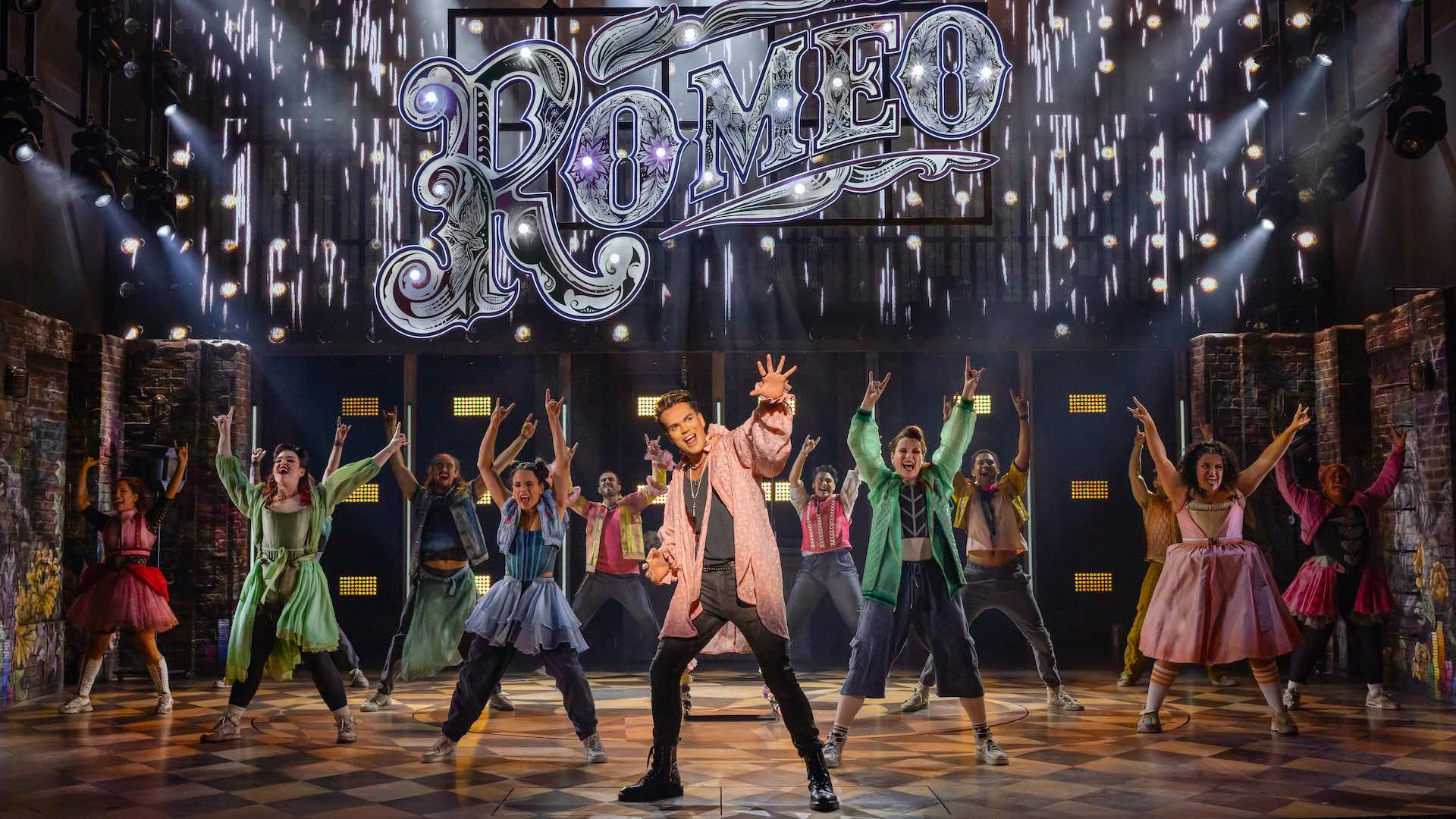 Tunes that get a spin: 'Larger Than Life', 'I Want It That Way', '... Baby One More Time', 'Show Me Love', 'Oops!... I Did It Again', 'As Long As You Love Me', 'Stronger', 'I Kissed a Girl', 'Since You Been Gone', 'It's My Life', 'It's Gonna Be Me' and a whole heap more. The common factor between them all is Swedish songwriter Max Martin, who penned or co-penned every track on the musical's soundtrack.
As well as Martin's involvement — including as one of & Juliet's co-creators — the musical features a book by the Emmy-winning Schitt's Creek writer David West Read.
And if you're wondering about the show's shiny Olivier Awards, it was nominated for nine for its West End debut season, and nabbed three: for Best Actress in a Musical, Best Actor in a Supporting Role in a Musical and Best Actress in a Supporting Role in a Musical.
Images: Johan Persson. Updated May 8.
Concrete Playground Trips
Book unique getaways and adventures dreamed up by our editors