'Jurassic World' by Brickman
Lego finds a way — with more than 50 dinosaurs, props and scenes from the movie built out of the popular plastic bricks.
When Michael Crichton put pen to paper and conjured up a modern-day dinosaur-filled amusement park, he couldn't have known exactly what he'd done. The author easily imagined the story making its way to the big screen, because the Jurassic Park novel started out as a screenplay. He could've also perceived that a whole film franchise could follow, and that folks would be quoting the movies for decades. And yet, we're guessing that he didn't predict the latest development: a recreation of the Jurassic World movies, which started with fourth flick in the series back in 2015, made completely out of Lego.
Jurassic World by Brickman first popped up in Melbourne in 2021, and now Sydneysiders will be able to wander through it, too — and peer at more than 50 dinosaurs, props and scenes from the Jurassic World movies that have all been fashioned out of the popular plastic bricks in the process. That'll all be on display at the Australian Museum from Saturday, March 5–Sunday, May 29, as part of the exhibition's tour of the country.
More than six million Lego blocks have been used in the exhibition, to create the four-metre-tall park gates, the lab where the dinosaurs are genetically engineered, those instantly recognisable jeeps, a petting zoo, a heap of creatures and more. Welcome to... your Lego Jurassic World fantasy, basically.
Lego dinosaurs are obviously the main attraction and, yes, this event is going big. There'll be a life-sized brachiosaurus that weighs more than two tonnes, a huge tyrannosaurus rex, two life-sized velociraptors (Blue and Delta), and everything from a stegosaurus to a triceratops, too. Just for Sydney, there'll also be a new 400-kilogram baryonyx that spans 4.8-metres in length.
Plus, you'll see some prehistoric creatures in the baby dinosaur enclosure, encounter more on the loose and learn how to track them over the exhibition's recreation of Isla Nublar (while using your imagination a whole heap, obviously).
If it all sounds rather sizeable, that's because Jurassic World by Brickman is the largest Lego exhibition in Australia. And, Lego aficionados will also be able to get building while they're there, with 2.5 million bricks to play with. Obviously, this'll be a family-friendly affair, so expect to have plenty of small dinosaur fans for company.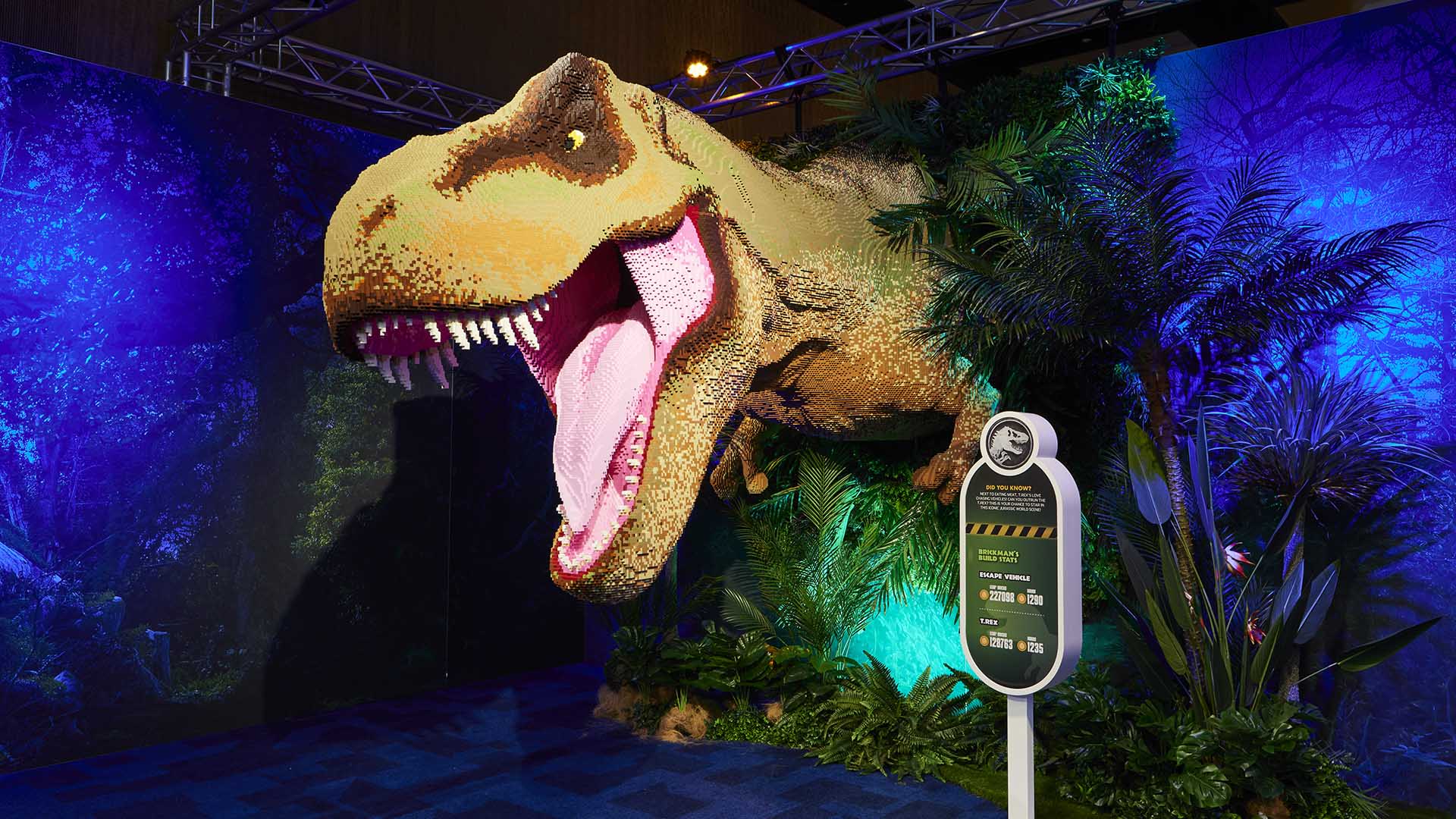 Food & Drink

Thursday, May 5 - Thursday, June 2

Harpoon Harry

Food & Drink

Monday, April 11 - Monday, May 23

Various YCK Laneways Venues

Food & Drink

Wednesday, October 20 - Thursday, December 1

About Time