ARTS & ENTERTAINMENT
Love Song Dedications (Without Richard Mercer) — CANCELLED
Dedicate a night to going to the theatre to see this loved-up show.
in partnership with
UPDATE: Friday, July 16 2021 — In light of Greater Sydney's current COVID-19 situation, Love Song Dedications (without Richard Mercer) has been cancelled. For more information, visit the event's website. For more information about the status of COVID-19 in NSW, head to the NSW Health website.
There have been many theories over the years regarding not only when, but how the world managed to find its way to this hellscape we blithely call reality. Allow me to posit another. December 12, 2013. Richard 'The Love God' Mercer records his last ever episode as host of the universally beloved radio show Love Song Dedications. Eight years later and look where we are.
But, hark! A beacon! This July, performance artists Tom Hogan and Bonnie Leigh-Dodds are bringing Love Song Dedications (Without Richard Mercer) to Parramatta's Riverside Theatres to share the twice Green Room Award-nominated good news — the Love Song Dedications might be gone, but that doesn't mean the love is.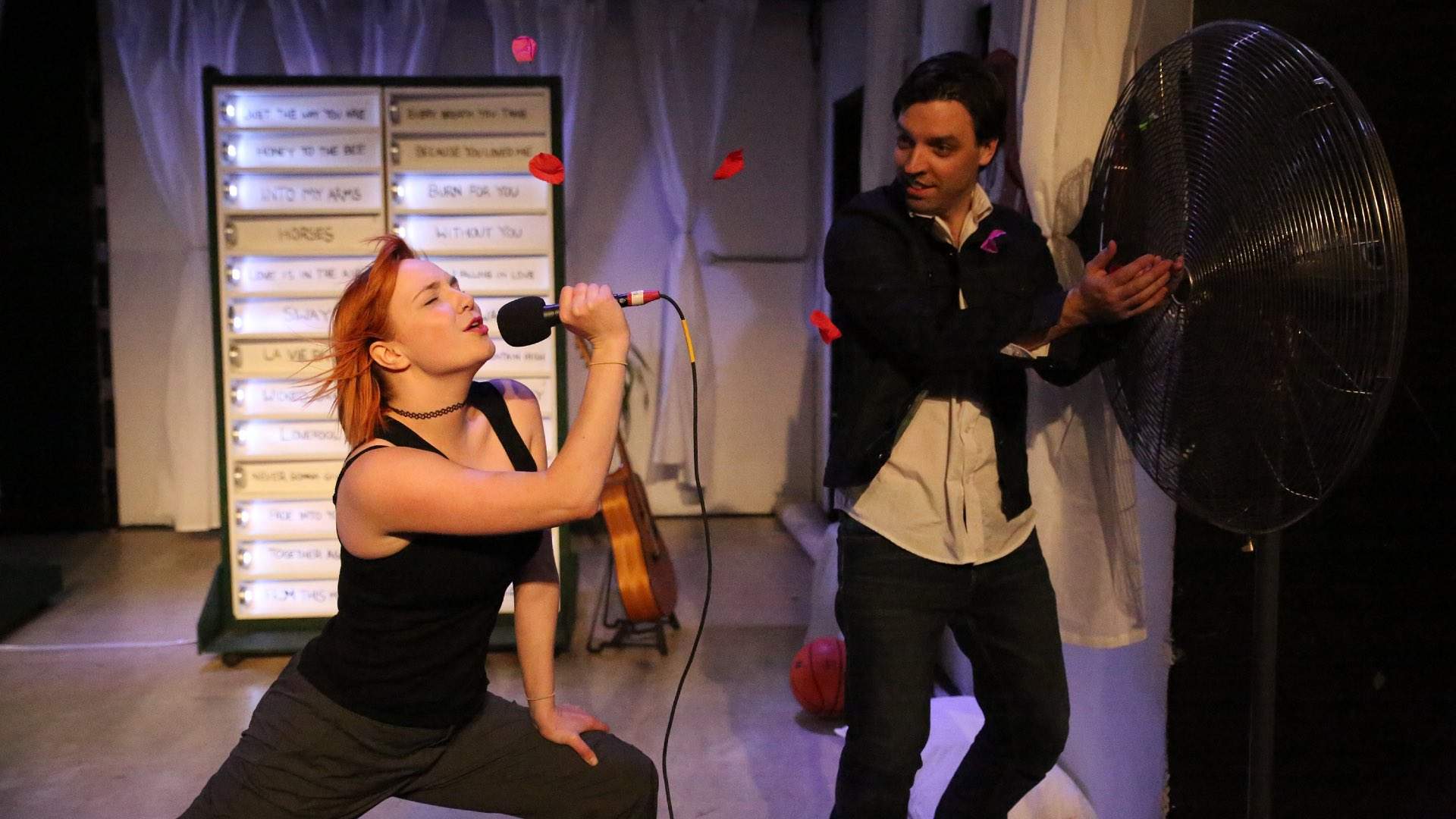 Love Song Dedications (Without Richard Mercer) is part performance lecture and part search for the perfect soppy ballad of yesteryear. But it is also a quest, to recapture that part of ourselves that secretly hoped the interstate truckers, night shift security guards and estranged fiancés would hear those serenades from the 70s, 80s, 90s and now and come home. A comedy that will melt the most irony-poisoned among us. God knows, Richard – we need you now.
Food & Drink

Wednesday, November 24 - Thursday, February 24

Montage Piazza

Design & Style

Saturday, November 27 - Saturday, November 27

Tramsheds Harold Park

Food & Drink

Saturday, December 4 - Sunday, December 12

Various Sydney venues

Food & Drink

Tuesday, November 30 - Sunday, January 2

Various Sydney venues