Monkey Mixer
A giant orange truck is serving free cocktails at Sydney breweries for three days.
World Cocktail Day rolls around on Friday, May 13 — yes, it's a real thing — and to celebrate, Monkey Shoulder is getting pouring. The scotch brand has created Australia's biggest cocktail mixer truck called Monkey Mixer (which looks a little like a cement mixer truck, but shiny) and is serving free cocktails at a heap of breweries around Sydney.
The giant orange and silver truck is hitting the road between Wednesday, May 11–Friday, May 13, giving you three days to nab a complimentary drink. First stops on the Wednesday: Wayward Brewing Co in Camperdown (from 5.30–6.30pm) and Sauce Brewing Co in Marrickville (7–8pm).
Then, Thursday's itinerary spans Kirrawee's Sunday Road Brewing (4.30–5.30pm) and North Wollongong's Illawarra Brewing Co (6.30–7.30pm), before heading to North Wollongong Hotel in Wollongong (12–10pm) on Friday.
If this all sounds familiar, that's because Monkey Shoulder did something similar back in 2020. If the brand wants to hand out free cocktails every now and then, we're obviously happy to drink them.
And if you're wondering why it's pouring cocktails at breweries, the aim is to get beer fiends to switch up their sips.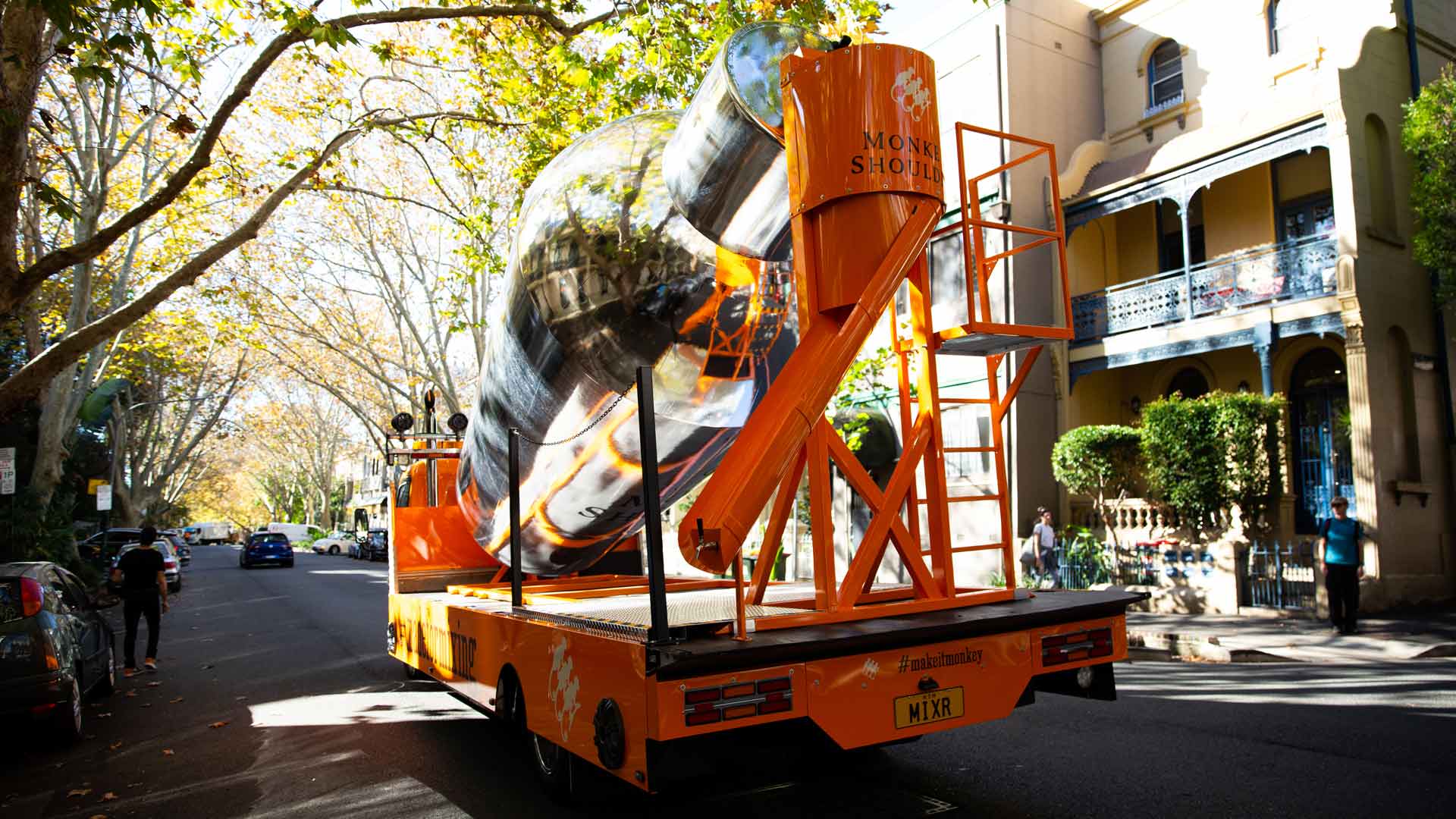 Food & Drink

Wednesday, October 20 - Thursday, December 1

About Time

Food & Drink

Monday, April 11 - Monday, May 23

Various YCK Laneways Venues