Nel's Christmas Degustation 2022
We hope you're ho, ho, hungry: nel is dishing up a Christmas-themed 11-course degustation.
If it works for KFC and Moulin Rouge!, it can work for Christmas: that's Sydney fine-diner nel's approach in 2022. Earlier in the year, it served up a luxe 11-course degustation that riffed on the Colonel's finest. And, when Moulin Rouge! The Musical first arrived in town, it also went with a decadent nine-course array of dishes dripping with French nostalgia. Now, with the festive season upon us, the restaurant is getting merry.
Nel is no stranger to Christmas spreads — or to themed degustations in general; see also: its Disney offerings — but it is celebrating 2022's jolliest time of year with a specific range of treats. The new menu takes its cues from the traditional story behind Christmas. It's also filled with festive culinary traditions, like roasts and gingerbread, but not as you know them.
Available from Wednesday, November 9–Friday, December 23, the CBD institution's new Christmas menu features a turkey dinner in miniature stack form, for instance, plus a savoury gingerbread house and a spin on the Aussie favourite that is the shrimp cocktail.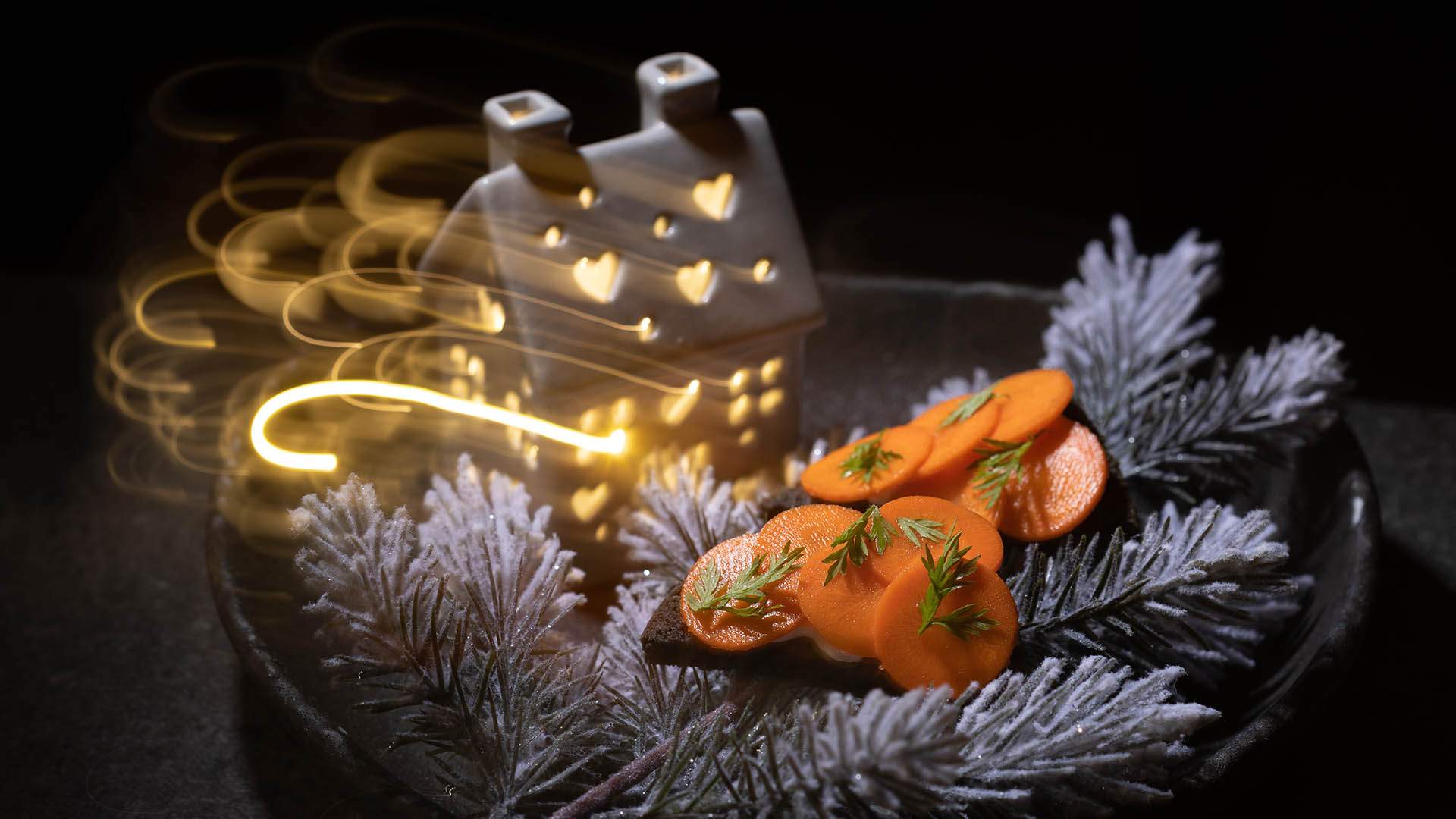 There's also a dish featuring lamb rolled in gold, leek hay, myrrh oil and smoked pea puree that nods to the nativity story — yes, it comes with gifts from three wise men — plus a flaming 'Santa's Beard' and a snowy 'Walking in the Air' scene.
Nel's chef and namesake Nelly Robinson has found 11 ways to interpret Christmas food staples from around the world, while still giving them his usual creative spin. His menu heroes seasonal and sustainable produce, as always, and there's a matching wine journey with vino from nel's cellar to go along with it.
Sydneysiders can tuck in for $165 per person, with another $165 each on top for the booze. Or, there's a non-alcoholic matching drinks selection for $85 per head.
Nel will also be opening for lunch on Saturdays in November, and Friday and Saturdays in December, to give diners extra options.