Nights at the Museum
Your culture trip just got better, with live music, late nights and a pop-up bar joining the Australian Museum.
in partnership with

A trip to the museum is always a winner. A free trip to the museum even more so. The Australian Museum — adjacent to Sydney's Hyde Park — is currently offering free entry to its magnificent permanent collections, so you can make fascinating discoveries, explore ancient cultures or simply delight in perusing the never-fail, out-there gift shop with ease. And now, they're taking the experience one step further with another run of Nights at the Museum.
Until the end of June, Thursdays at the museum will mean opening hours extending into the night, musicians performing under soaring ceilings and a changing lineup of activities for you to get involved in. Did Lego Masters inspire you to get back on the blocks? Advance your Lego-making repertoire with 2.5 million coloured bricks at Jurassic World by Brickman — or head to Brickman Up Late for exclusively grown-up Lego fun. Make sure to keep an eye on the website for more program announcements.
Examine clams and tusk shells in the malacology collection or wonder at wingspans both large and small in the entomology halls, then grab a drink from the pop-up bar as you bop to tunes from some of Sydney's best musicians. Expect a different performance each week, from the tropicana beats of Rufino and the Coconuts to the Sydney Youth Orchestra honouring the mastery of John Williams. In the April school holidays, bring your minis down for Dino Rave, where feet will be stomped and roars heard as DJ Yo Levins spins beats for groovers both alive and extinct. And in May, the resilience and strength of First Nations Peoples will be celebrated at Ngalu Warrawi Marri. When the weather cools off, Vivid Ideas will take up residence to bring boundary-pushing conversation and innovation to our ears.
With the restaurant and gift shop keeping their doors open well into the night too, you're guaranteed all the good bits of a museum trip — at an after-dark time slot.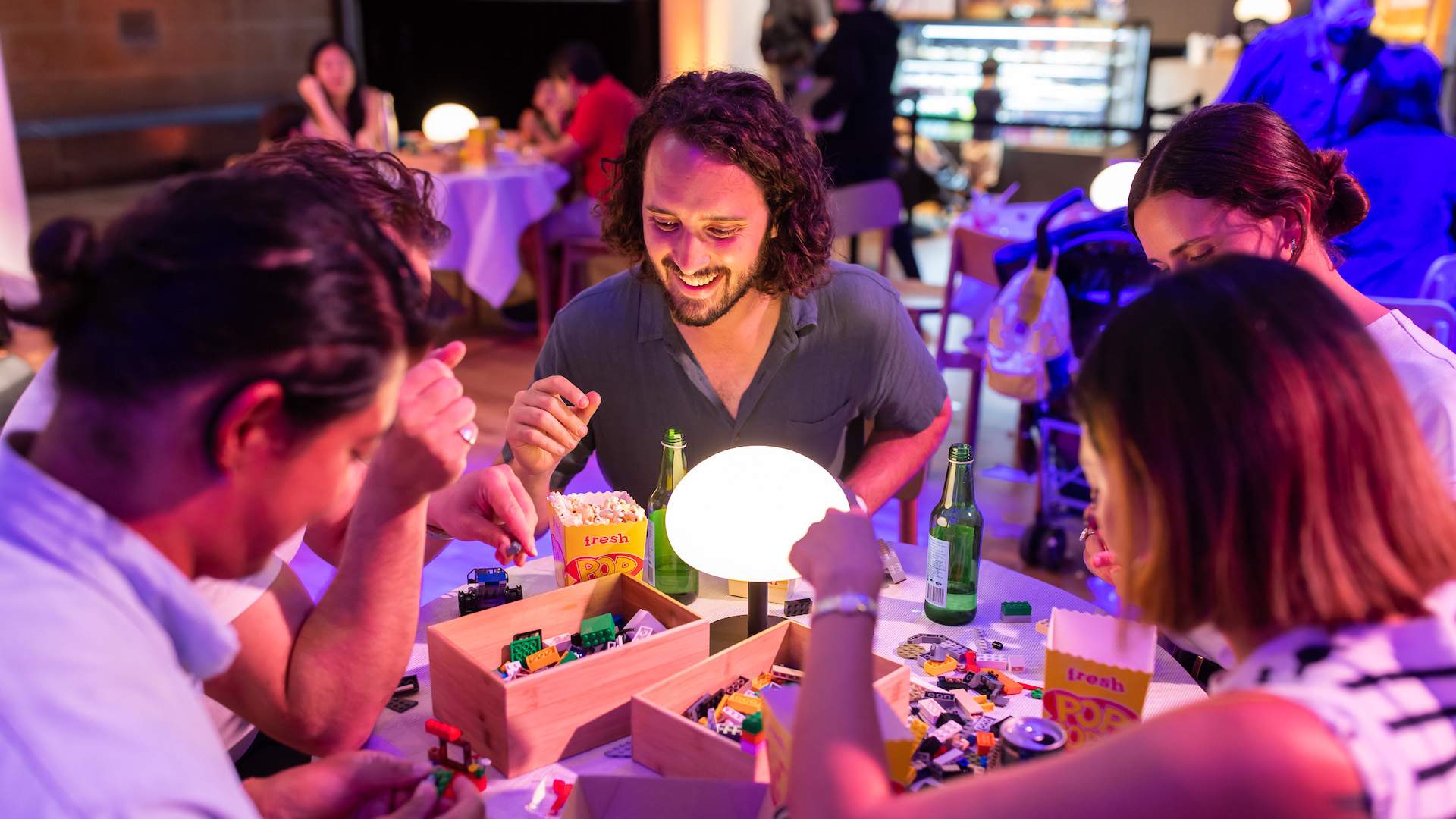 Nights at the Museum will take place on Thursdays from 5–9pm till the end of June. Entry is free, with tickets required for select events. For more information, head to the website.
Images: Anna Kucera
Food & Drink

Thursday, May 5 - Thursday, June 2

Harpoon Harry

Food & Drink

Monday, April 11 - Monday, May 23

Various YCK Laneways Venues

Food & Drink

Wednesday, October 20 - Thursday, December 1

About Time