Northies Summer Terrace
Continue the vacay vibes at this south Sydney institution — backed by live tunes and ocean views.
in partnership with

Sure, we mightn't have made it to vacay destinations like Bali and Mallorca for a long while — and Sydney's silly season was mostly clouded by grey skies — but, now, the sun sure is putting on a show. So, to help you make the most of this glorious weather and beat the back-to-work blues, long-standing Cronulla pub Northies has got itself a summery pop-up.
Aptly named Summer Terrace, the pop-up has taken over the pub's Old Joe's Terrace and is offering up a big dose of holiday vibes — think ice-cold brews, fun cocktails, live tunes and cushy day beds for a leisurely day of lounging. The pop-up is a collaboration between the south Sydney institution and northern beaches brewery 4 Pines, celebrating the latter's new brew Freshy Extra Refreshing Ale — so you can expect plenty of that on tap, too.
The bar is open every day till April and is free to enter. If you want to secure yourself a spot, particularly on weekends, need to purchase one of the day bed packages. If you're just after a day bed to kick back on, you can book one for just $10 per person for three hours, which includes a drink on arrival, too. If you're in a group and looking to soak up the rays in style, opt for the $40 day bed package. Not only will you each get your own comfy recliner, but also a round of your choice of 4 Pines Freshy Extra Refreshing Ale, alcoholic ginger beer or boozy peach iced tea on arrival, plus cocktail jugs and your choice of two tacos each. Or, if you're in a group of eight or more, you can swap out the tacos for a grazing board.
If that's not enough to get you flocking to the beachside spot, the bar will also host live music sessions from 8.30pm every Friday and Saturday and from 4pm every Sunday over summer. So you can get your groove on, all while kicking back in style.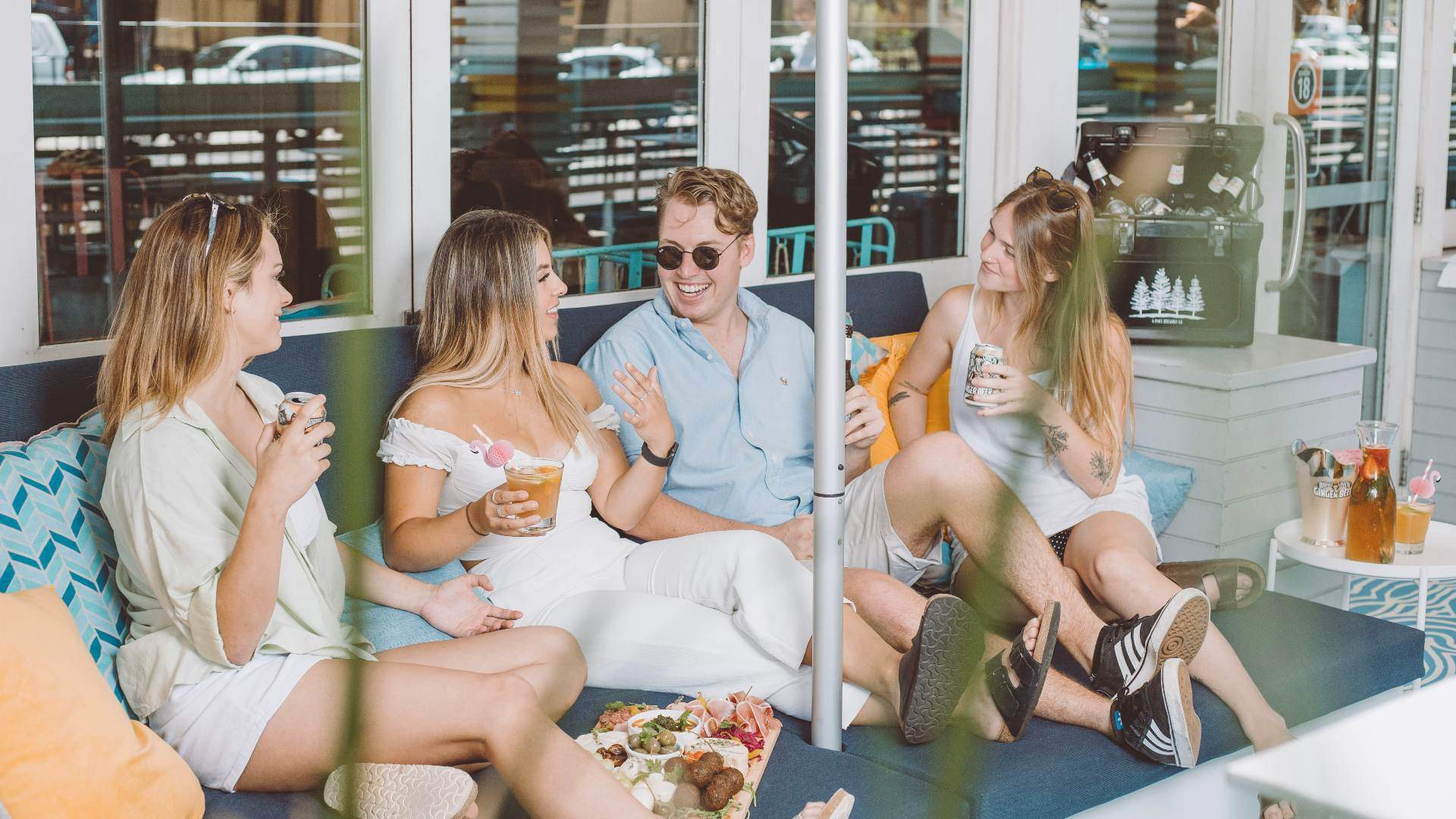 To book yourself a spot, head here.