Once — Darlinghurst Theatre Company
Based on the beloved movie of the same name, this Grammy and Tony Award-winning musical returns to Sydney for another winter season.
Smash-hit musical Once has garnered an impressive array of awards. First, it picked them up as an indie film by John Carney. Then, it nabbed them as a Broadway production adapted by Enda Walsh — and its quirky guy-meets-girl tale, along with its otherworldly lyricism, has seen Once captivate audiences worldwide.
Thanks to Darlinghurst Theatre Company, Sydneysiders can enjoy the show for themselves this winter, with the production returning to the city's stages. Director Richard Carroll's rendition boasts a star-studded local cast, including an appearance from Jay Laga'aia — plus Once's peerless musical score, which has seen it nab a Grammy, a Tony and an Academy Award.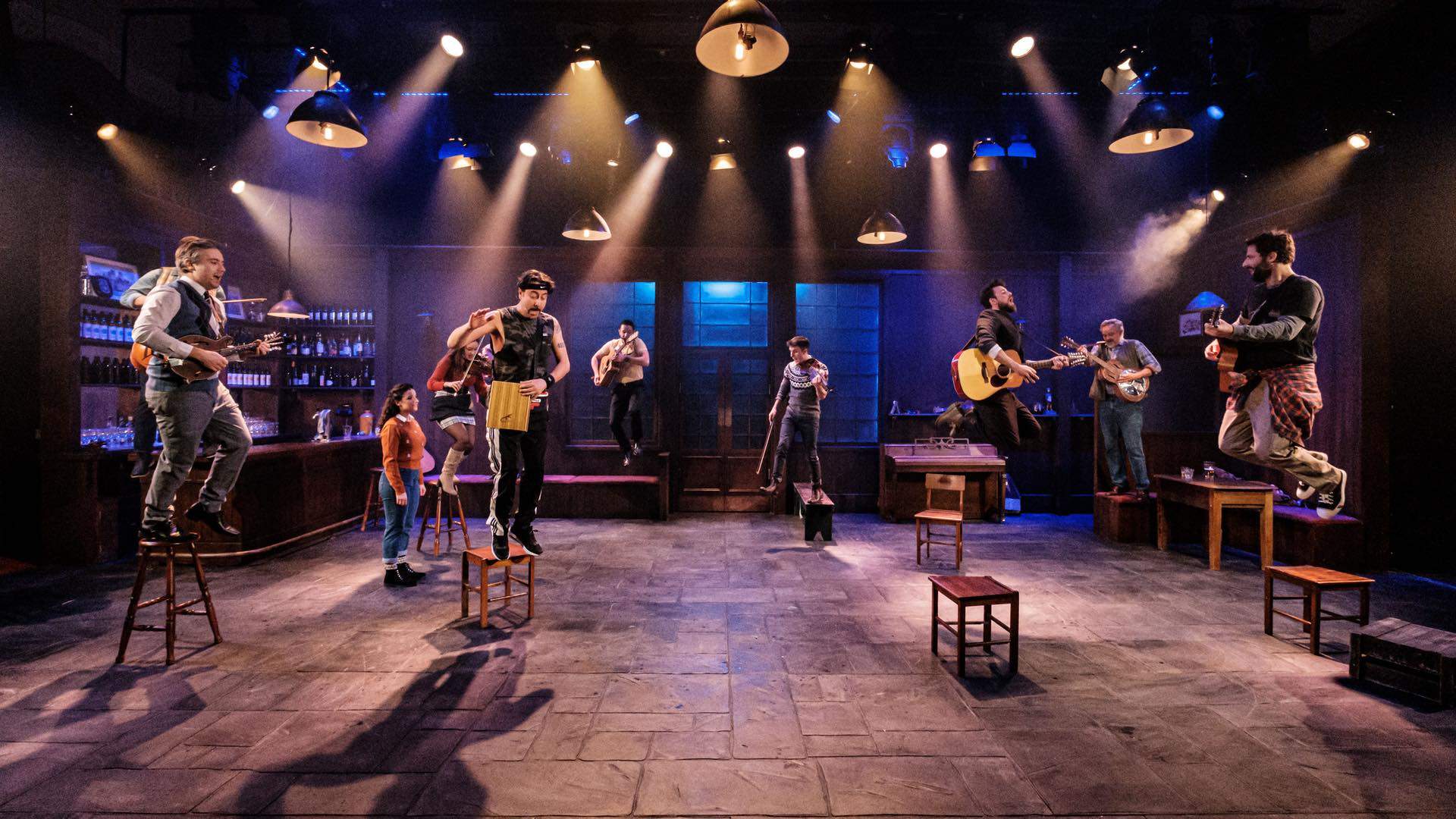 A brief synopsis: Once opens in a charming and grungy Dublin pub. There, we meet Guy, who plays gigs at this sort of locale while pining over his unfaithful ex-girlfriend (a backstory wonderfully evoked in the song 'Broken Hearted Hoover Fixer Sucker Guy'). Guy is packing up his guitar when Girl, a young Czech woman enchanted by his music, approaches him. We soon discover that Girl is also a musician. And, perhaps more importantly — for Once's narrative at least — Girl is the owner of a broken 'hoover'.
The rest of the show charts the transient but intense intimacy that Guy and Girl form through their shared love of creating music. To borrow the reviewer's now well-worn catchphrase: a show like this only comes around Once.
Images: Robert Catto.