Paddington Markets
Find original wares by local designers, food stalls and a new growers market for fresh produce.
Paddington Markets is a Sydney institution. Rain or shine, it operated every Saturday since 1973 until the COVID-19 pandemic hit. Now, after a coronavirus-enforced break, it's making a comeback — so prepare to start your weekend with a spot of shopping.
In the past, the event has drawn the best of Sydney's emerging designers and has been the launching pad for designers including Lisa Ho, Bracewell and Dinosaur Designs. Focusing on the new and the exciting has always been part of its aim — so you'll browse less vintage fare here than you will at other markets around Sydney. And, along with fashion and jewellery, you'll find plenty of art, flowers, plants, homewares, candles and other craft on the market menu.
When it returns from 10am–4pm on Saturday, September 26, a new growers market will also be part of the weekly event — so you can nab some seasonal fruit and vegetables, as well as artisanal bread and cheese, sustainably sourced meats and seafood.
If all that food makes you hungry, there's also an international food court offering a vast array of eats — from crepes and brekkie rolls to bowls of curry noodles and laksa to the classic sausage sanga and some fish and chips.
And, for some eye candy, a new mural by artist Stephen Ormandy will brighten up the place.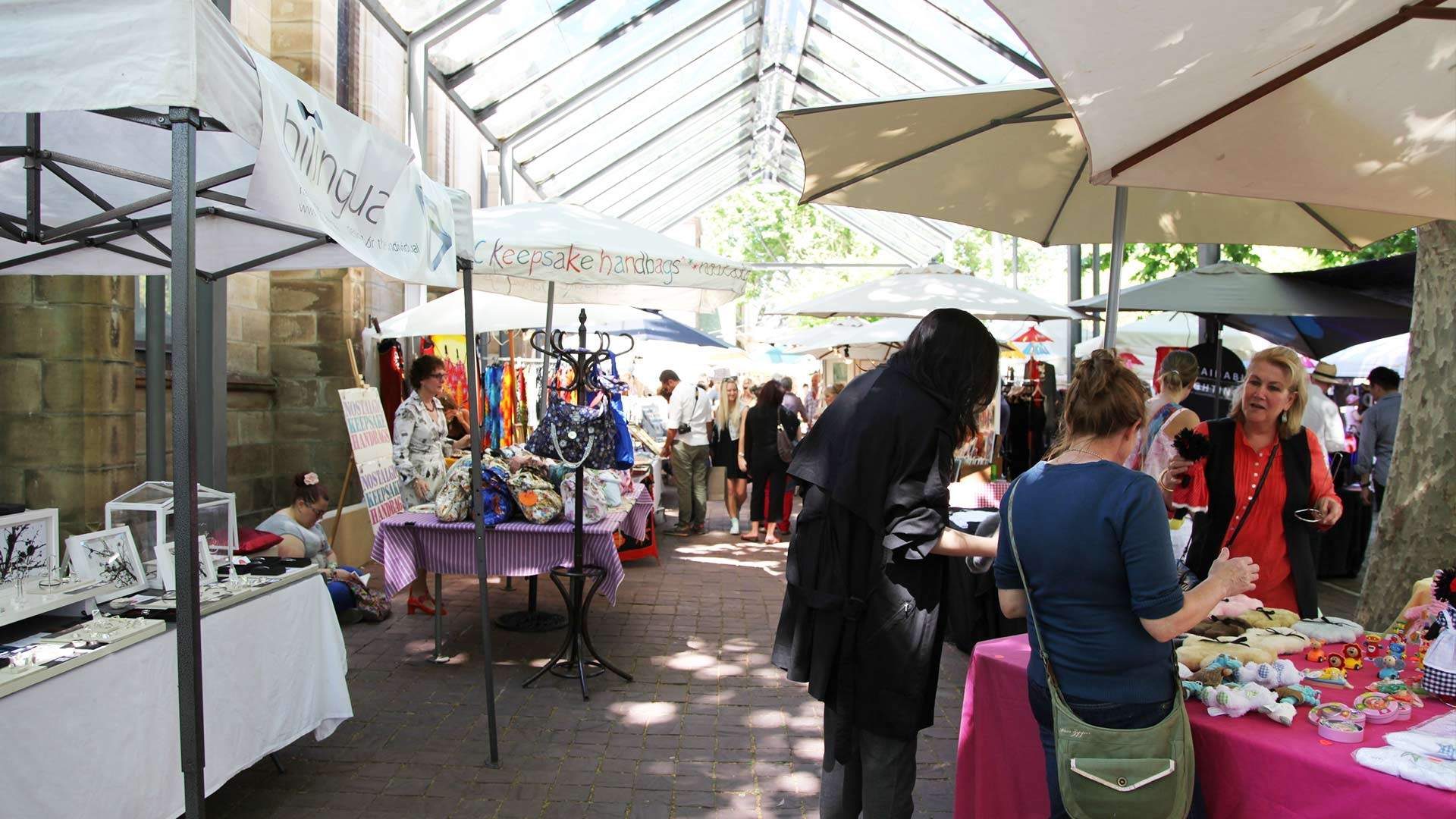 Paddington Markets returns from 10am–4pm on Saturday, September 26, and will then run weekly at the same time.