'Physical' Aerobics Workout with Retrosweat
Dig out those old leotards because Shannon Dooley is bringing her beloved 80s-themed workout to the MCA in celebration of season two of 'Physical' hitting Apple TV+.
in partnership with

Whether you were alive during the 80s or have gathered all your knowledge from the iconic decade from pop culture, there's no denying that, in retrospect at least, it seemed like a simpler — and certainly more colourful — time. So, if you're wanting to temporarily escape 2022 and lean hard into some 80s nostalgia, we've got just the thing.
Apple TV+ has teamed up with Retrosweat to host an epic aerobics class at 10am on Saturday, June 25. We're sure you've heard about these mega-popular workouts, hosted by Shannon Dooley, before. They celebrate everything that was wonderful about the 80s — from the questionable hair and outfits to the glorious music and dance moves. Now, you'll get the chance to try one out for free, and in a pretty spectacular location, too: the Museum of Contemporary Art. But you'll have to be quick to RSVP — via the website — because the spots are limited.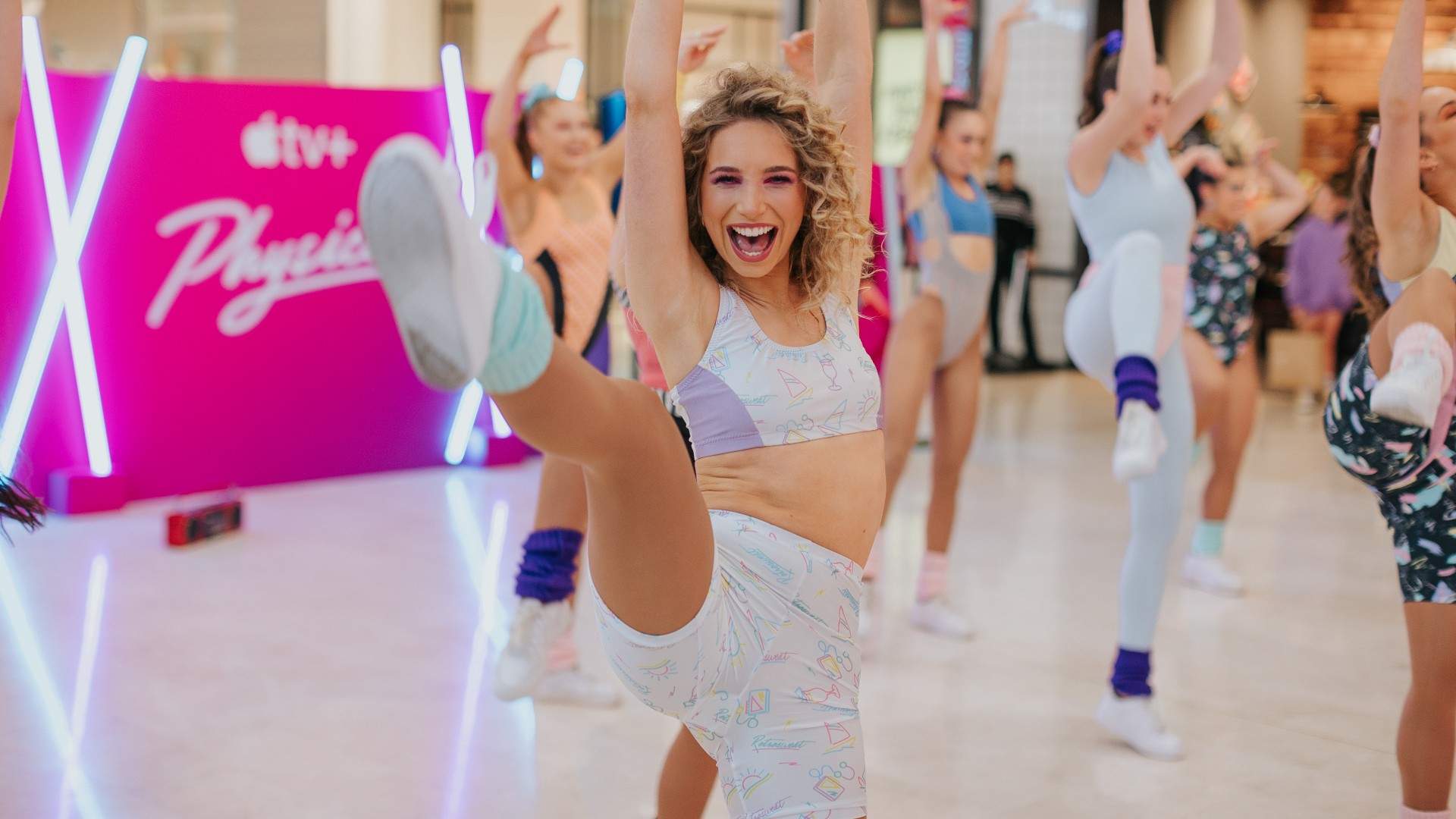 It's all in honour of the season two release of Physical, the dark comedy starring Rose Byrne, now streaming on Apple TV+. ICYMI, Physical shares the story of Sheila Rubin, a dutiful housewife who becomes an unlikely lifestyle guru when she discovers aerobics. In season two, audiences will watch as Sheila faces many obstacles on the road to building her fitness empire, thanks to new competitors and a less-than-perfect love life.
All experience levels are welcome so don't rule yourself out if you think you have two left feet. Plus, if a sweaty workout always leaves you feeling ravenous, you'll be pleased to hear the session will wrap up with canapés and cocktails served with spectacular Sydney harbour views.
Pop on your finest g-string leotard, pull back your teased hair with a scrunchy and pull up those leg warmers because it's time to shvitz.
Want to get involved? Head to the website to secure your spot. Then relive it all with 'Physical' Season 2, now streaming on Apple TV+.